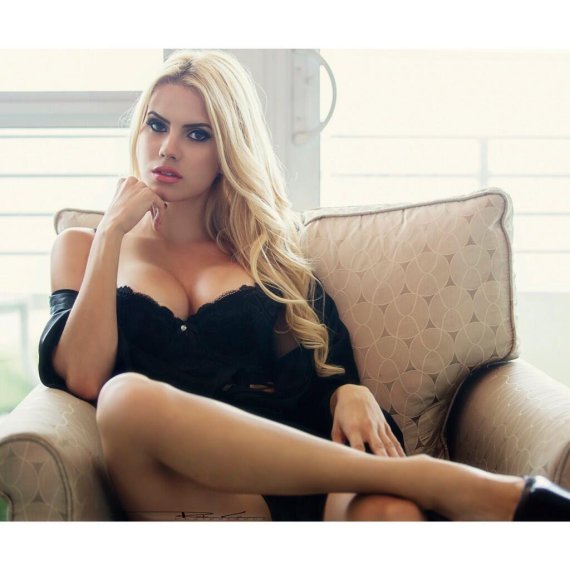 Model Patricia Perez-Gonzalez is seen in a photo from her Twitter account.
The shopping spree is over for Patricia Perez-Gonzalez. The Miami model and her boyfriend, who allegedly committed US$2-million worth of fraud, have each been charged with six offences.
Perez-Gonzalez and Alberto Companioni were indicted Tuesday for their roles in an identity theft scheme that let them live in luxury, according to the New York County district attorney's office on Tuesday.
The couple set up credit cards with stolen personal information to pay for trips to California and Hawaii, and shopping sprees at luxury retailers Hermès, Burberry, Louis Vuitton, and Apple.
"The defendants spared no expense while enjoying the use of credits cards opened in their victims' names and inflicting damage on their credit," said New York District Attorney Cyprus Vance in a news release.
July 23, 2015
Among the charges the pair face are grand larceny and identity theft. A conviction for grand larceny in the second degree, for example carries a sentence of between five to 15 years in prison.
Over 40 people, mostly senior citizens, had accounts opened in their names without their knowledge. Many victims had no clue there were massive outstanding debts in their names.
Police found a credit card encoder, blank credit cards, a Rolex watch, Chanel bags, racing bikes, and other expensive buys at the couple's Miami properties.
Perez-Gonzalez also used the credit cards to purchase wholesale merchandise for resale on her fashion site, Le Fashion Wheels. The site and associated Facebook page have both been taken down.
Also On HuffPost:
5 Ways To Avoid Fraudulent Causes