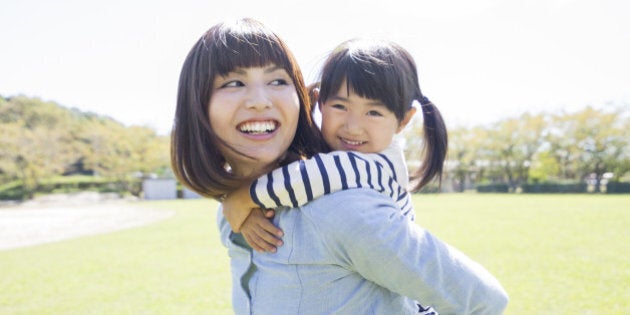 Once spring is here, you know Mother's Day is right around the corner. But what day does it fall on this year?
In Canada and the U.S., Mother's Day is always the second Sunday of May. That means in 2016, the celebration falls on Sunday, May 8.
Unlike Christmas, Mother's Day is celebrated on different days around the world, however, it is most commonly celebrated in either March or May.
In the UK, for instance, the celebration is referred to as Mothering Sunday and always falls on the fourth Sunday of Lent, which is also three weeks before Easter Sunday. This means Mothering Sunday in the UK was celebrated on March 6 this year.
Many British celebrities sent out good wishes to "mums" on Mothering Sunday on social media this year. Victoria Beckham wished her mom a Happy Mother's Day with this sweet throwback photo.
And her husband, David Beckham, shared this photo of his mom, proving he looks just like her.
Actor and model Elizabeth Hurley wished moms everywhere a lovely day with this photo of her son when he was much younger.