Zari is a six-year-old girl from Afghanistan who loves spiking a volleyball, swinging a cricket bat, and teaching her friends how to say "asalaam alaikum" — a greeting that means "peace be upon you."
And now, the new "Sesame Street" character hopes to empower young women.
The Sesame Workshop announced Thursday that Zari, whose name translates to "shimmering" in English, would feature in the fifth season of "Baghch-e Simsim," an Afghan edition of the popular children's show.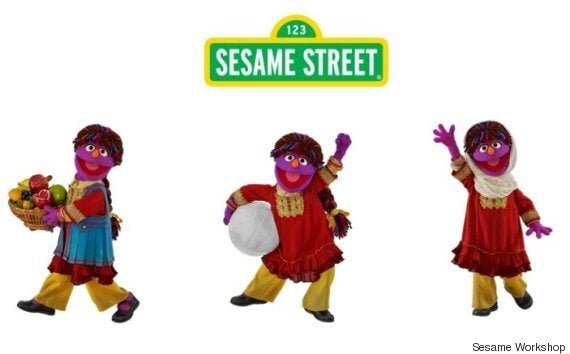 The character will appear in several segments that focus on themes such as empowerment, fitness, and national identity.
Segments planned for the Muppet include "Zari Exercises," in which she teaches kids how to stretch; "Zari Says 'Salaam,'" in which she talks about the meaning of the greeting; and "Zari Interviews a Doctor," in which she finds out what her heartbeat sounds like.
Zari represents a "perfect opportunity" to help viewers support "girls' empowerment and diversity appreciation," Sherrie Westin, the Sesame Workshop's executive vice president of global impact and philanthropy, said in a statement.
And the show, it appears, can't wait for her debut.