As we move from winter to spring, we need to prepare ourselves for the drastic temperature changes to come. Sure, you'll ditch that parka of yours for something a bit lighter and effortless, like a denim jacket. You're also bound to kick off those snow boots for something a bit more comfortable, like a pair of white sneakers. And to mark the start of a new season, you might just get a new trendy haircut.
But as we transition from the cold to the warmth, there is one thing many of us are bound to neglect: our skin.
Throughout the winter months, our skin undergoes a great amount of stress — yes, from stress itself, but also from low moisture levels, strong winds, heavier foundations and concealers and air pollution. This results in dull, flaky, red skin. Luckily, spring is the perfect time to peel away that untextured layer and polish up your skin.
We've reached out to a few skin care experts to get their expertise on how you can seamlessly transition your beauty regime from winter to summer that will allow your skin to glow.

1) Ditch Heavy Foundations And Opt For A Skin Tint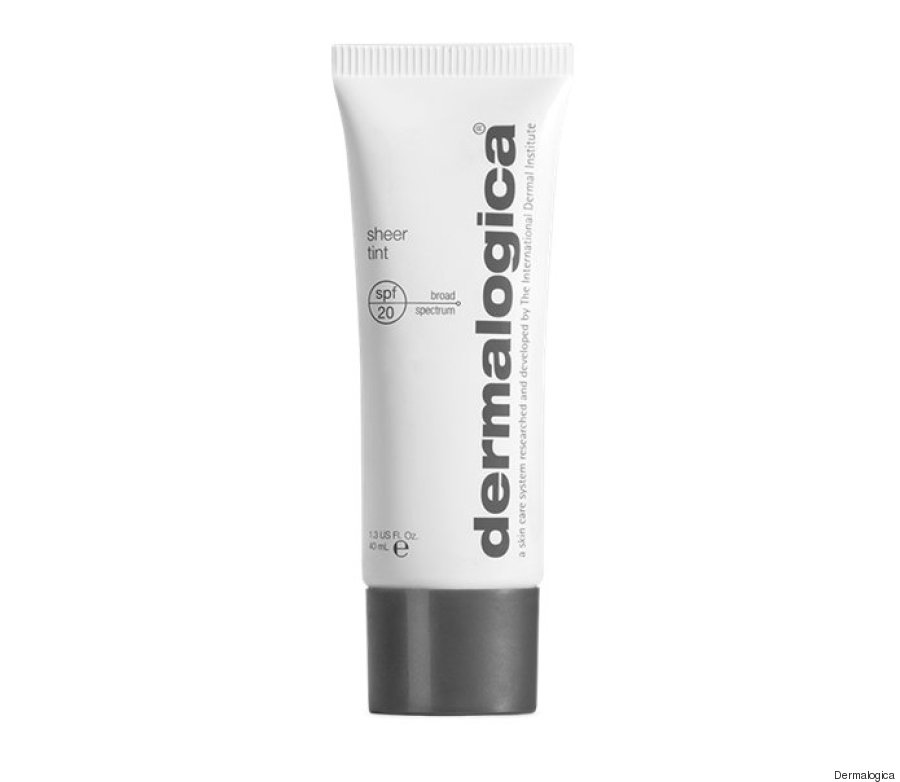 Dermalogica Sheer Tint, $63, available at buy.dermalogica.ca.
In the dry winter months, many of us suffer from redness which results in foundation overload to cover up blemishes. For the spring, allow your skin to breathe by ditching heavy foundations and concealers and opt for something a bit lighter.
"Use lighter weight moisturizers with a built-in tint," explains Charmaine Cooper, Education Manager Dermalogica Canada in an email with Huffington Post Canada Style. "Having moisturizers with a built-in tint is ideal, as it helps to add a warm glow to the skin's tone, and lessens the need for heavier foundation."

2) Use Gentle Cleaners
According to a spokesperson at Ren Skincare, spring is a time to remove the skin's excess oils from the winter. For that, you'll need something gentle. "Don't go for stripping formulas which would make your skin produce more oil. Choose instead gentle, pH balancing foaming cleansers," the brand explains.

3) Wear Sunscreen
If there's one thing Baz Luhrmann taught us, it's to wear sunscreen. Sunscreen is a very important element of our skin care regime, yet many people still avoid this step. "People with oily skin tend to avoid using sunscreen as it's an extra layer. However, we have developed formulas that are now easy to wear, without an oily finish in ultra-light textures that make layering more interesting," explains Anik Kerr-Denis, Scientific Relations Expert for Vichy. UV rays are responsible for thickening the epidermis which in turns triggers blocked pore and comedones. To avoid further breakouts, the answer is sunscreen.

4) Use A Serum Under Your Moisturizer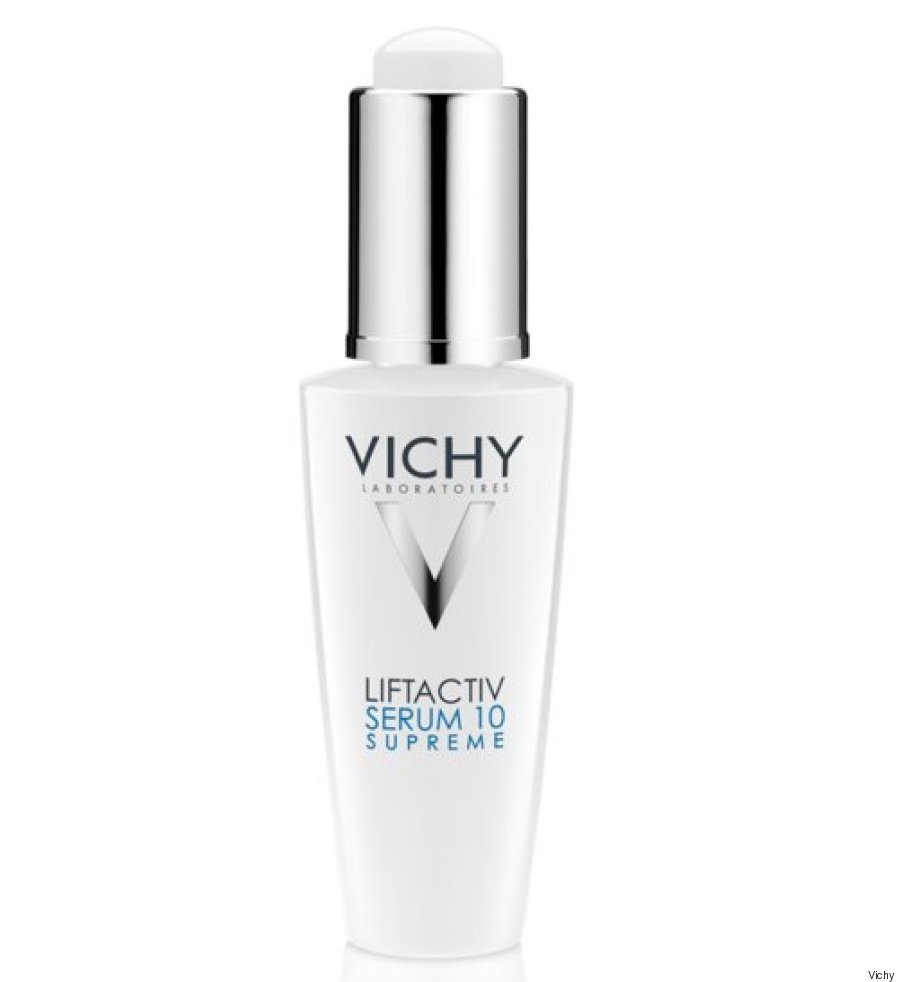 Vichy Liftactiv Serum 10 Supreme, $57, Available at vichy.ca or drugstores.
Springtime is for re-evaluating the skin's texture and to do that, we need to re-evaluate the skin care products we own. Kerr-Denis knows that people are "reluctant to layering too many products," so for that, she suggests sticking to a serum this season. For the best spring skin, she says it's best to apply a serum with a layer of sunscreen over it. "Using sun protection is made much easier, as the day cream is replaced by a serum only," Vichy's Kerr-Denis says.

5) Double Cleanse
"A great way to avoid spring breakouts is always to double cleanse the skin, along with deep cleansing the skin weekly," Cooper of Dermalogica says. She notes how our skin is never cleansed after just one wash. To avoid breakouts, we should be double cleansing the skin to remove any unwanted build-up. "The first cleanse should always remove makeup or oil-based debris, while the second cleanse is for the purpose of actually cleansing the skin based on the skin type," Cooper explains.

6) Use A Light Moisturizer
Just like your foundation, your moisturizer should be switched to something lighter for the spring. "Heavier moisturizers are ideal for cooler weather, to cushion and shield the skin," Cooper explains. "However, in the spring, lighter weight moisturizers are ideal for giving more water, rather than more oil content to the skin."
Cooper also suggests opting for more refreshing and hydrating options such as spritzing toners and detoxifying, yet luminizing masques.

7) Exfoliate Your Skin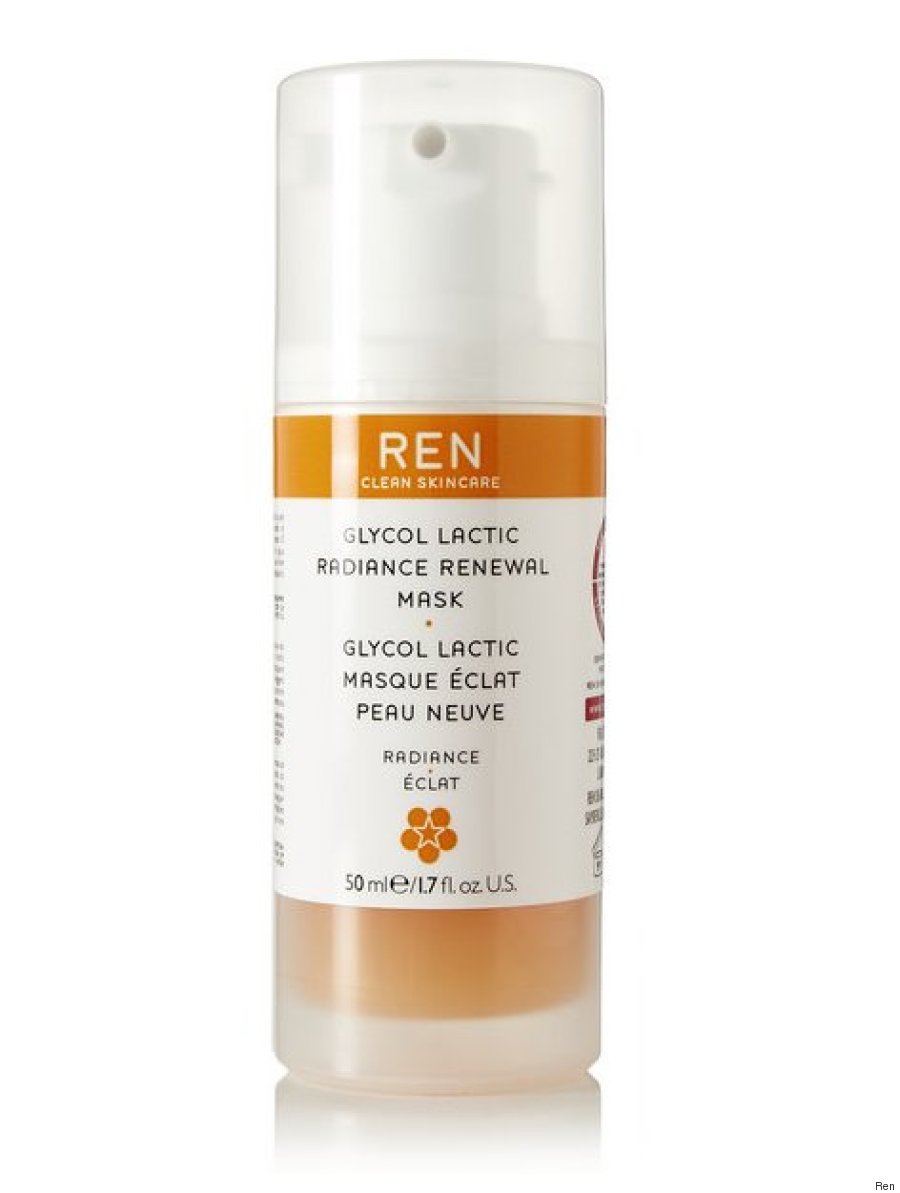 REN Glycol Lactic Radiance Renewal Mask, $68, Available at Sephora.
Get rid of all that dead, flaky skin from the winter with a little exfoliation in the spring. As noted by Ren's spokesperson, "exfoliating your skin gives you a smooth, plump base before applying make-up." Try finding an exfoliater that includes fruit acids, like glycolic, and lactic acids which will boost the skin's cell turnover resulting in visibility brighter skin.

8) Keep Skin Hydrated
When it comes to most skin care concerns, most of our problems stem from dehydration. Fine lines? Dehydration. A lack of tightness? Dehydration. When we don't provide our skin with the necessities it needs, it leads to a dull tone. What can we do to fix these problems? "We suggest cleansers and skincare with exfoliating properties," Kerr-Denis of Vichy says. "To better treat dehydration, we recommend Essence waters, serums and hydrating masks."
Follow Huffington Post Canada Style on Pinterest, Facebook and Twitter!
Also on HuffPost