Annie Robinson
Are you tired of eating boring oatmeal for breakfast? Is cold cereal not hitting the spot like it used to? Kick-start your morning with a breakfast bowl -- arguably Instagram's most popular breakfast offering. A quick search of #breakfastbowl will reveal a large selection of colourful food pics full of fruit, superfoods and creamy yogurt. They're not only visually stunning, but bursting with nutrients too. Here's the best part: you don't have to venture to a downton vegan bar and spend $12 to enjoy a bowl -- you can make one easily at home.
In partnership with iögo Probio yogurt, now available in a resealable pouch, we've rounded up some of the best breakfast bowl recipes the internet has to offer, from a papaya boat version full of vitamin C, to a smoothie bowl recipe that the whole family will love.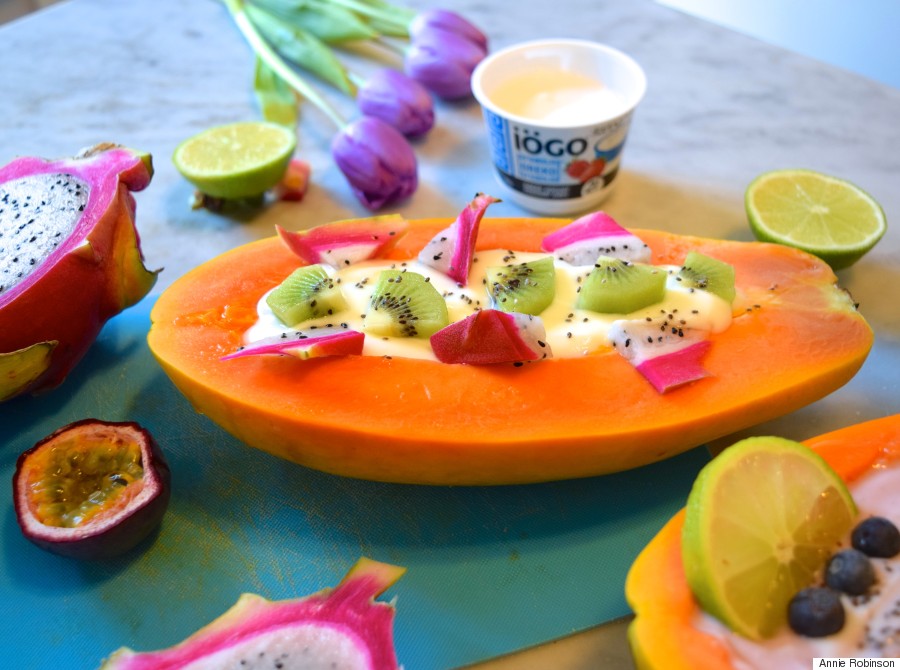 Papaya Boat Beauty
Annie Robinson's breakfast bowl is vibrant and packed with exotic fruit. Using a halved and seeded papaya as the recipe's bowl, this dish is delicious, stunning and inventive. Get those phones out because this recipe is Instagram-worthy.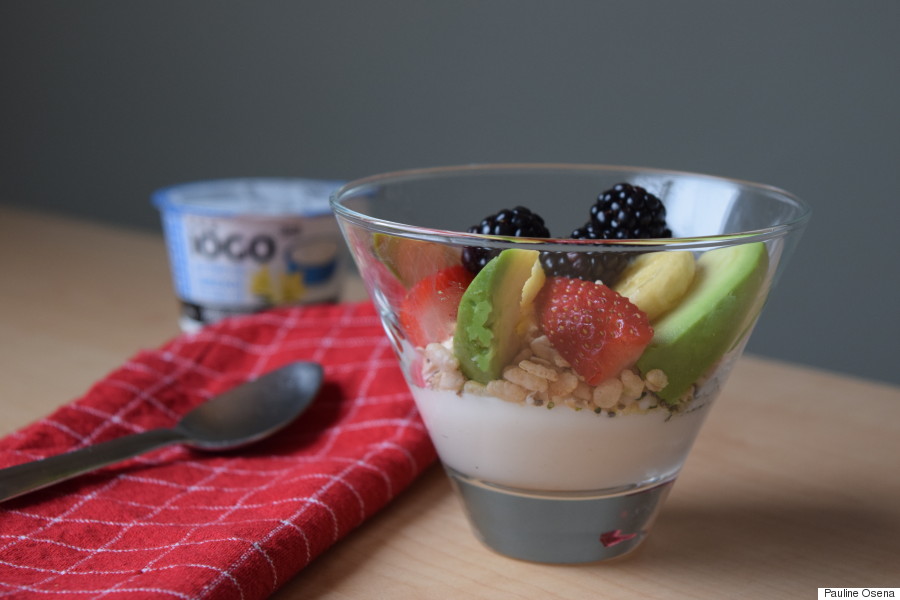 Gluten-Free Brekkie
Full of hemp seeds, chia seeds and fresh fruit, this gluten-free breakfast option by Pauline Osena packs a superfood punch. Prepare this breakfast in an assembly line for a stress-free morning.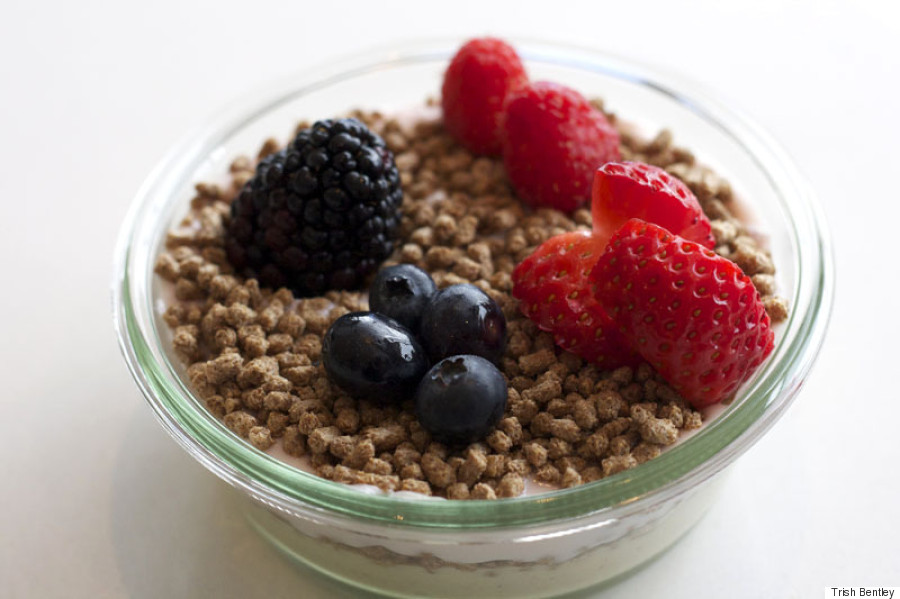 Smoothie Bowl Sweetness
This breakfast bowl recipe by Trish Bentley is a fun twist to the morning smoothie. Made with iögo Probio Yogurt, fresh fruit and crunchy toppings, this recipe will quickly become a breakfast staple.
To answer continued consumer requests for a healthier product, iögo's all-natural Probio yogurts is now made with 25 per cent less sugar.