Canadian rocker Bryan Adams has cancelled a concert in Mississippi because he "cannot in good conscience perform in a State where certain people are being denied their civil rights due to their sexual orientation."
This week, Mississippi passed a "religious liberty" bill that allows people to deny wedding services to same-sex couples and paves the way for employers to legally include religion in setting workplace policies like dress code and bathroom access.
Adams was scheduled to perform in Biloxi at the Mississippi Coast Coliseum on Thursday. But in a Facebook statement cancelling the event, he said, "I find it incomprehensible that LGBT citizens are being discriminated against in the state of Mississippi.
"Using my voice I stand in solidarity with all my LGBT friends to repeal this extremely discriminatory bill. Hopefully Mississippi will right itself and I can come back and perform for all of my many fans. I look forward to that day."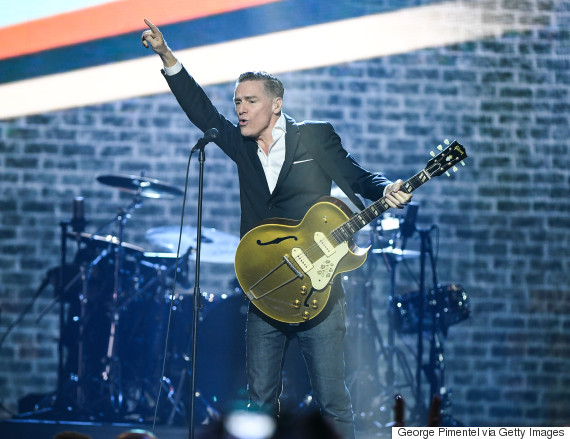 Adams' stance comes after Bruce Springsteen and the E Street band cancelled a weekend show in Greensboro, N.C. because of a new law in that state that dictates which bathroom transgender people are allowed to use.
"To my mind, it's an attempt by people who cannot stand the progress our country has made in recognizing the human rights of all of our citizens to overturn that progress," Springsteen wrote in a letter to fans last week.
"We just felt the issue was just too important," guitarist Steven Van Zandt told media. "This really vile and evil discrimination is starting to spread state to state and we thought, 'We better take a stand right now and catch it early.'"
He continued, "It's unfortunately the only way people understand. You have to hurt them economically in order to have them do the right thing morally."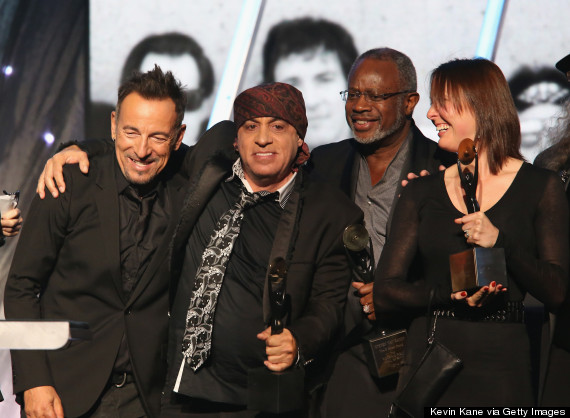 Bruce Springsteen, Steven Van Zandt, David Sancious and Victoria Clemons (left to right) pose onstage at the Rock And Roll Hall Of Fame induction ceremony on April 10, 2014 in New York City. (Photo by Kevin Kane/WireImage for Rock and Roll Hall of Fame)
North Carolina congressman Mark Walker was not impressed by the band's move and called Springsteen a "bully."
"We've got other artists coming soon — Def Leppard, Justin Bieber," Walker told The Hollywood Reporter.
"I've never been a Bieber fan, but I might have to go. Maybe artists who weren't 'born to run' deserve a little bit more support," he said, referring to one of Springsteen's most famous songs.
Businesses have also taken a stance against against North Carolina's law. PayPal cancelled an operations centre that would have created 400 jobs, and the state's biggest employer, Nissan, has publicly supported the LGBT community.
Also on HuffPost