In recent years, emerging Canadian fashion designers have been pushing the industry forward and creating a lot of buzz in the international scene. One of the greatest examples of this was seeing Lady Gaga wearing outfits from Beaufille and Matthew Gallagher's S/S 2016 collections in 2015.
On April 15, the Canadian Arts & Fashion Awards (CAFAs) will be held in Toronto and four emerging brands are nominated in the Swarovski Award for Emerging Talent, Fashion category. The winner will receive a cash prize of $10,000, and gain national and international exposure and recognition.
Here is a short biography of each nominated brand alongside a S/S 2016 outfit illustration created by Michael Hak using iPad Pro.
Matthew Gallagher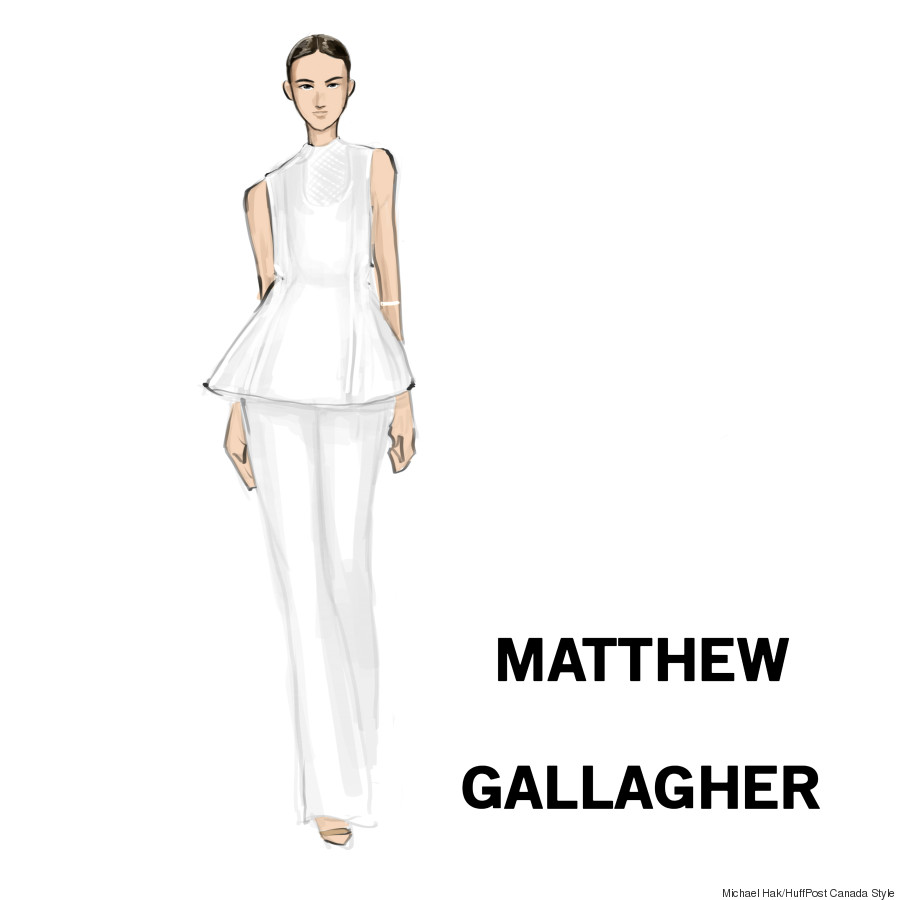 Born and raised in Nova Scotia, Matthew Gallagher debuted his first collection at Toronto Fashion Week (then known as World MasterCard Fashion Week) in March 2013. In 2015, he won the Toronto Fashion Incubator's TFI New Labels competition with his Fall/Winter 2015 collection. The Matthew Gallagher woman is bold, glamorous and appreciates beautiful things. Every garment he makes is handcrafted to suit each client's needs. Some of the celebrities who have worn his clothes include Lady Gaga and Elisha Cuthbert.
Beaufille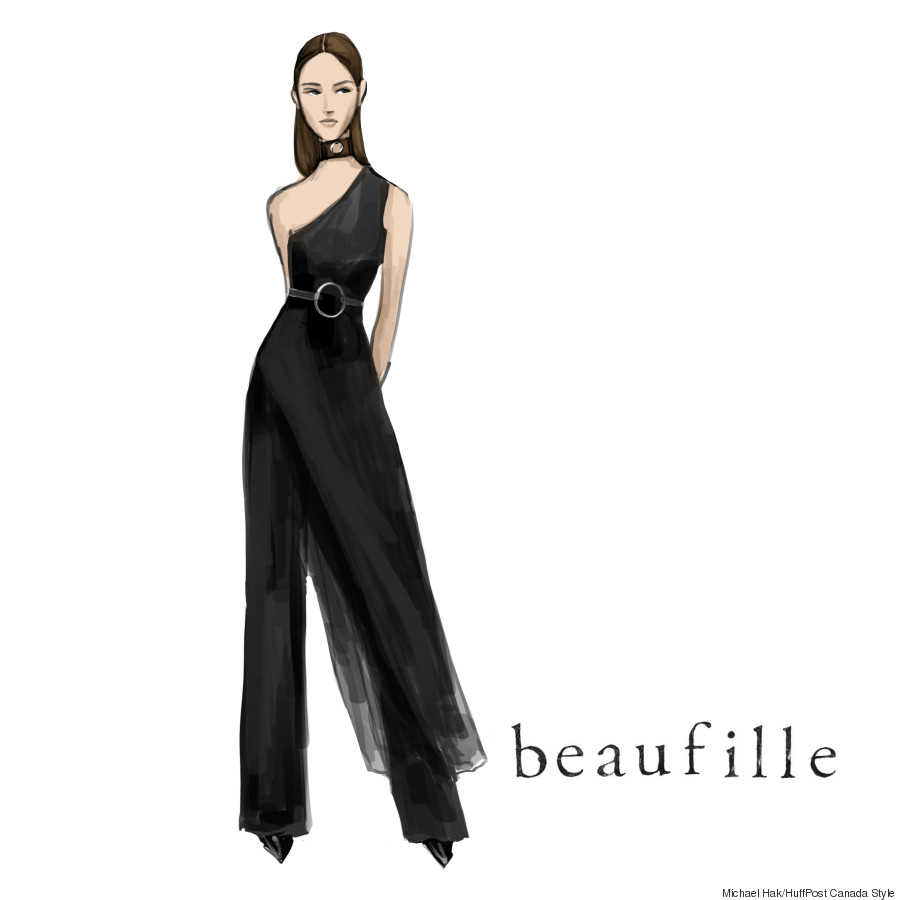 Beaufille is no stranger to the CAFAs. In 2015, the label won the Swarovski Award for Emerging Talent, Accessories category. Sisters Chloé and Parris Gordon founded the label in 2013 (it was first known as Chloé comme Parris in 2009), and create both the clothing and accessories for the brand. Its aesthetic? A combination of hard and soft, as the brand's name translates to "handsome girl." Beaufille is also one of the few Canadians brands to be featured on Vogue's website. Last November, Lady Gaga was seen wearing one of its Spring/Summer 2016 outfits.
UNTTLD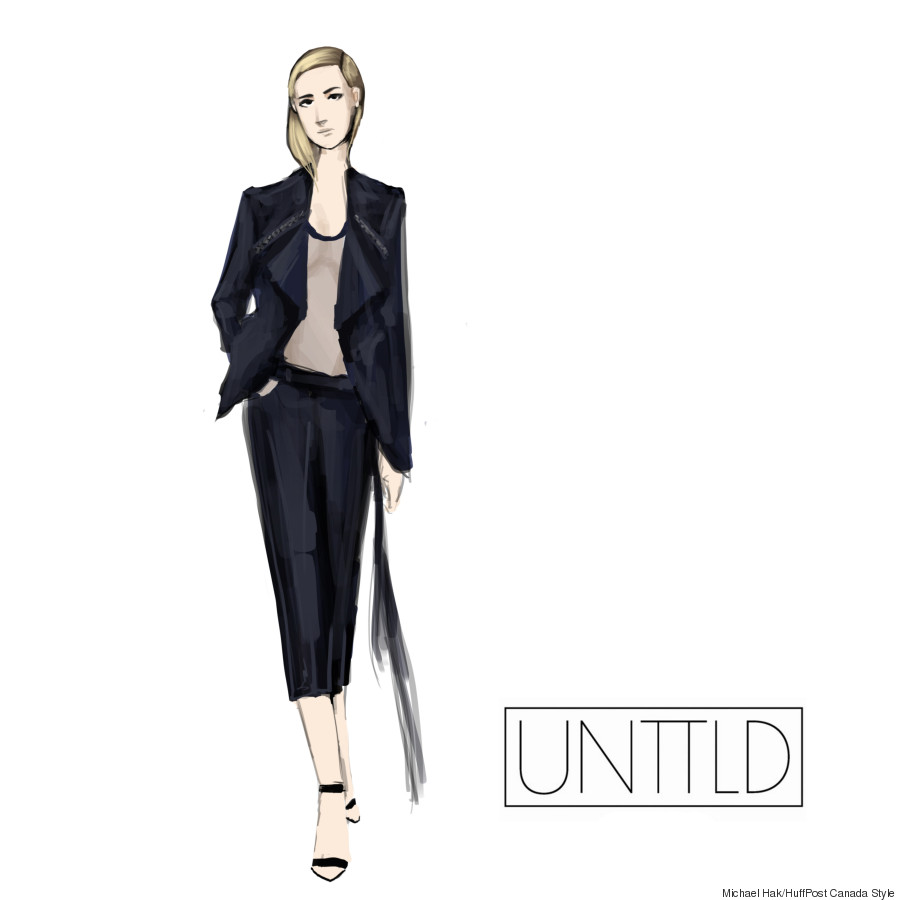 Based in Montreal, José Manuel St-Jacques and Simon Bélanger founded UNTTLD in April 2011. In October 2015, the brand won the Mercedes-Benz Start-Up competition at Toronto Fashion Week and had the opportunity to present their Fall/Winter 2016 collection at the shows in March 2016. The clothing of this brand reflects a sense of masculine femininity and timeless elegance. Their mission is to support the local high-end fashion industry by making every piece in Canada.
3.Paradis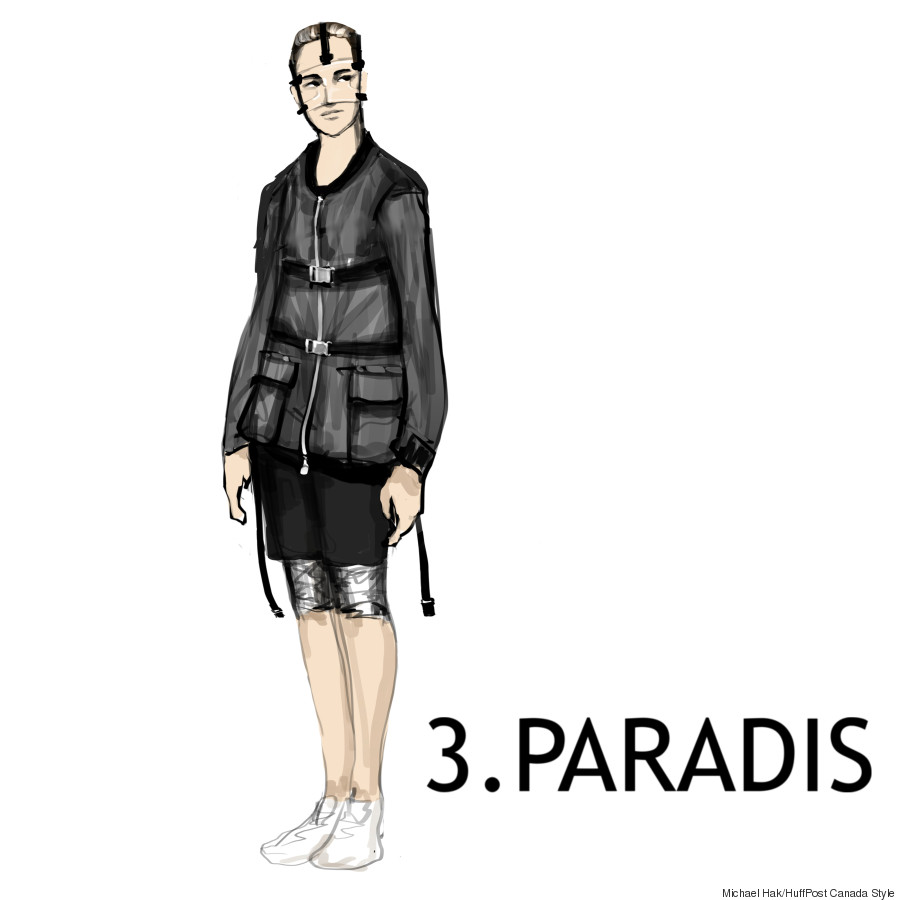 Emeric Tchatchoua and Raymond Cheung are the masterminds behind the menswear brand 3.Paradis. Because of their European and Hong Kong backgrounds, the designers are able to create clothes that are inspired by the street culture of Hong Kong and Paris. The brand was established in 2013 and won the TOM*EMDA (Toronto Men Fashion Week Emerging Menswear Designers Award) in 2015. The duo also presented their Spring/Summer 2016 collection during the Men's Paris Fashion Week in June 2015.
To see the rest of the 2016 CAFA nominees, click here.
Marcus Kan is the founder of Draw a Dot, which houses an ever growing collection of brilliant illustrations both on its website and popular Instagram account.
Follow Huffington Post Canada Style on Pinterest, Facebook and Twitter!
Also on HuffPost
Toronto Fashion Week Fall/Winter 2016