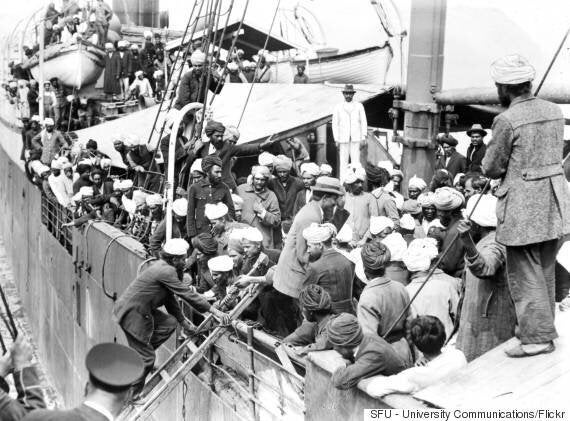 The Komagata Maru arrived in Vancouver in 1914 and were denied entry to Canada.
Prime Minister Justin Trudeau announced that he will deliver a formal apology in the House of Commons for one of Canada's most racist chapters.
In 1914, the Canadian government denied entry to a boat called the Komagata Maru, carrying 376 immigrants from India, which was controlled by Britain at the time.
The majority of passengers were Sikhs, and all were British subjects. The ship was forced to return to India.
Trudeau said the Komagata Maru's passengers were seeking refuge and better lives, "like millions of immigrants to Canada since."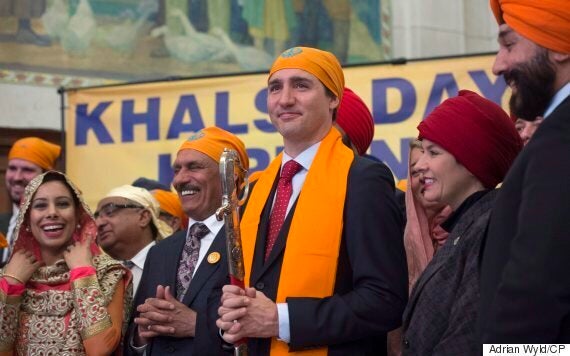 Prime Minister Justin Trudeau made the announcement at an event in Ottawa celebrating Vaisakhi. (Photo: The Canadian Press)
"With so much to contribute to their new home, they chose Canada. And we failed them utterly," he said at an event in Ottawa Monday celebrating Vaisakhi, the Punjabi new year.
"As a nation, we should never forget the prejudice suffered by the Sikh community at the hands of the Canadian government of the day."
The refusal in Vancouver highlighted the federal government's laws of keeping out Asian immigrants. Many members of the Sikh community in Canada have been pursuing a formal apology for the incident 102 years ago.
In 2015, former prime minister Stephen Harper did apologize for the incident, but it was at a public event in Surrey, B.C. Many Sikh-Canadians felt it would only be acceptable if it was a formal statement in the House of Commons.
Trudeau said the apology will happen on May 18.