Marie Claire unveiled their third-annual May Fresh Faces issue on Monday, and you bet it included social media queen, Kylie Jenner.
Kylie joins Ellie Goulding, Hailey Baldwin, Zendaya and Gugu Mbatha-Raw as the one of the five cover girls, and get this: Jenner told the American glossy that she, single-handedly, is responsible for the popularity of wigs.
"I started wigs, and now everyone is wearing wigs," Kylie told Marie Claire.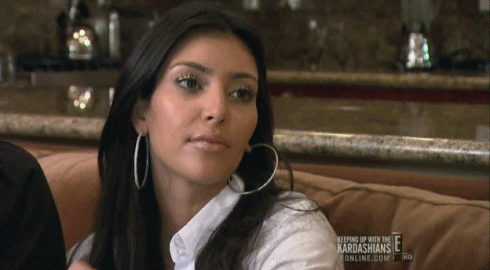 In the words of famed Snapchat star DJ Khaled, "don't play yourself."
And the Twitterverse agrees, with many questioning Jenner's bold statement.
Dno why Kylie Jenner said she created the wig trend as if I haven't seen my aunties yanking off their wigs in front of me when I was little😪

— cham (@hardysbieber) April 11, 2016
Kylie Jenner: "I started the wigs thing"

Hannah Montana: pic.twitter.com/006haPk0Az

— Miley Cyrus (@welovemiley) April 12, 2016
Sure, the 18-year-old is incredibly influential in the beauty world (so influential, in fact, that her ever-so-popular lip kit is constantly sold out), and yes, according to Cosmo, Kylie did indeed wear 52 wigs in 2015 alone. But, did she not realize that people have been wearing wigs since, like, forever? Romy and Michelle may have invented Post-Its, but you did not invent wigs, Kylie.
George Washington and Marie Antoinette were wig connoisseurs in their time, but you didn't hear them saying THEY and only THEY "started wigs," now do you Kylizzle?
tfw you hear kylie jenner started wigs pic.twitter.com/AS16vuJMuA

— Anne T. Donahue (@annetdonahue) April 12, 2016
The fact that @KylieJenner actually thinks she started the wig trend makes me cringe... ppl been wearing wigs since b4 u were born.

— Kyera Fedoruk (@KFedoruk) April 11, 2016
The beauty mogul then added that she has even influenced her sister Kim Kardashian and her wig game.
"Kim [Kardashian] just used my wig guy last night," Kylie noted in the interview. "I just do whatever I want to do, and people will follow."
Interesting. Very interesting.
But it looks like Kylie may have felt the wrath of the Internet as she followed up with this cryptic tweet:
When publications switch up your words for hype.. Damn.

— Kylie Jenner (@KylieJenner) April 11, 2016

Either way, let it be known that while she may have influenced more people to wear wigs, Kylie Jenner definitely didn't "start" them.
Follow Huffington Post Canada Style on Pinterest, Facebook and Twitter!
Also on HuffPost
Kylie Jenner Through the Years