"The Boss" is Banff National Park's biggest, toughest grizzly. And the force of a speeding locomotive can't can't even keep him down.
At least that's the latest suggestion from a research project tracking bears in the park.
But despite the rough encounter, Parks Canada data shows the bear shows no fear and frequents railroads and highways looking for food.
"It shows his dominance and his willingness to utilize habitats that are heavily developed by humans along the highway and railway and that he's got a comfort level with that and he's willing to exploit the food resources there," Michel told the Calgary Herald.
The data was collected as part of Parks Canada's GPS collaring research project. Researchers intend to use the data to help find ways to reduce grizzly bear deaths along the park's rail line, according to the project's website.
"The Boss," or grizzly bear no. 122, weighs in around 300 kilograms.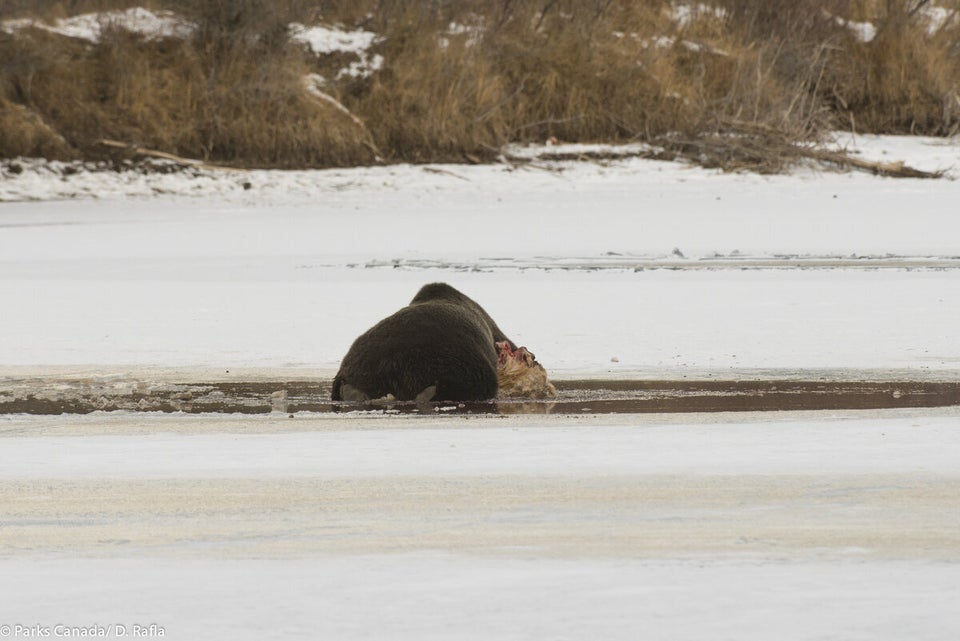 LOOK: Grizzly Bear Eats Elk In Banff