When Vincent arrived at a Houston animal shelter last August, he was 38 pounds.
Double the size of a healthy dachshund, the dog's diet consisted of a lot of fast food.
He wound up at the shelter after the recent death of his owner.
"He was literally detoxing the first week," foster mom Melissa Anderson told CNN.
Vincent had high cholesterol, and the additional pounds caused his back to dip, which raised his risk for possible nerve damage.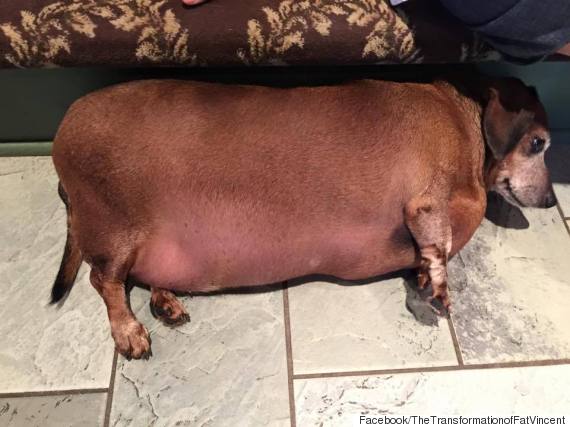 But over seven months later, Vincent is a new dog.
Thanks to Anderson and the K-9 Angels Rescue, which first took him in, he's shed over 20 pounds, according to Reuters.
He eats healthier, swims in the pool in his life jacket and goes for long walks.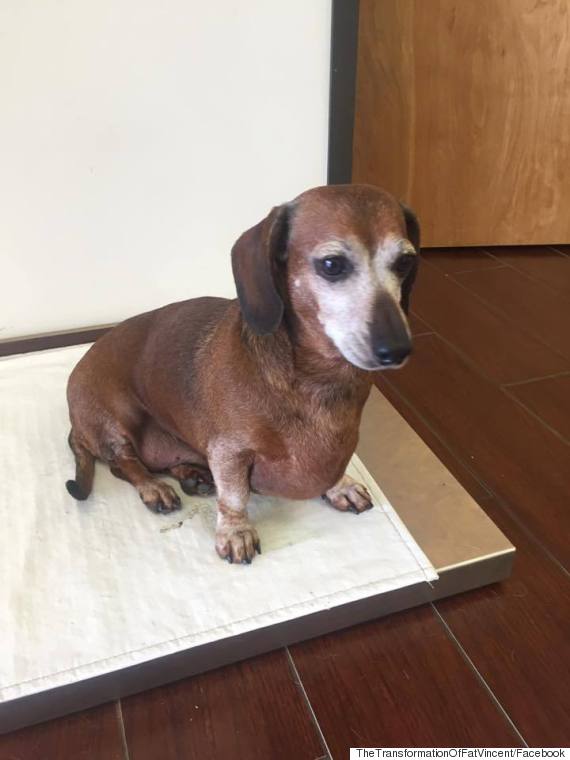 An instant viral star, Vincent is now dubbed "Skinny Vinnie." He even has his own Facebook page, with over 6,700 fans following his journey.
His inspiring struggle even earned him a spot on Good Morning America.
But while Vinnie may have a new leash on life, Anderson told Reuters he still can't shake a craving for junk food every time he goes through a coffee chain drive-thru.
"He hops over to the driver's seat, sticks his head out the window and waits for the order," she said.
"He is always disappointed when the coffee arrives, but he never gives up hope."
You can see more on Vinnie's transformation in the video above.
Also on HuffPost
Dog Epically Ruins This Couple's Engagement Photos