Amy Schumer is speaking out about her feud with Glamour magazine, this time on national television.
Last week, the 34-year-old actress took to Instagram to share her frustrations after being featured in the glossy's special-edition "plus-size" issue without consent.

"I think there's nothing wrong with being plus size," she captioned her post. "Plus size is considered size 16 in America. I go between a size 6 and an 8. @glamourmag put me in their plus size only issue without asking or letting me know and it doesn't feel right to me.
"Young girls seeing my body type thinking that is plus size? What are your thoughts? Mine are not cool glamour not glamourous."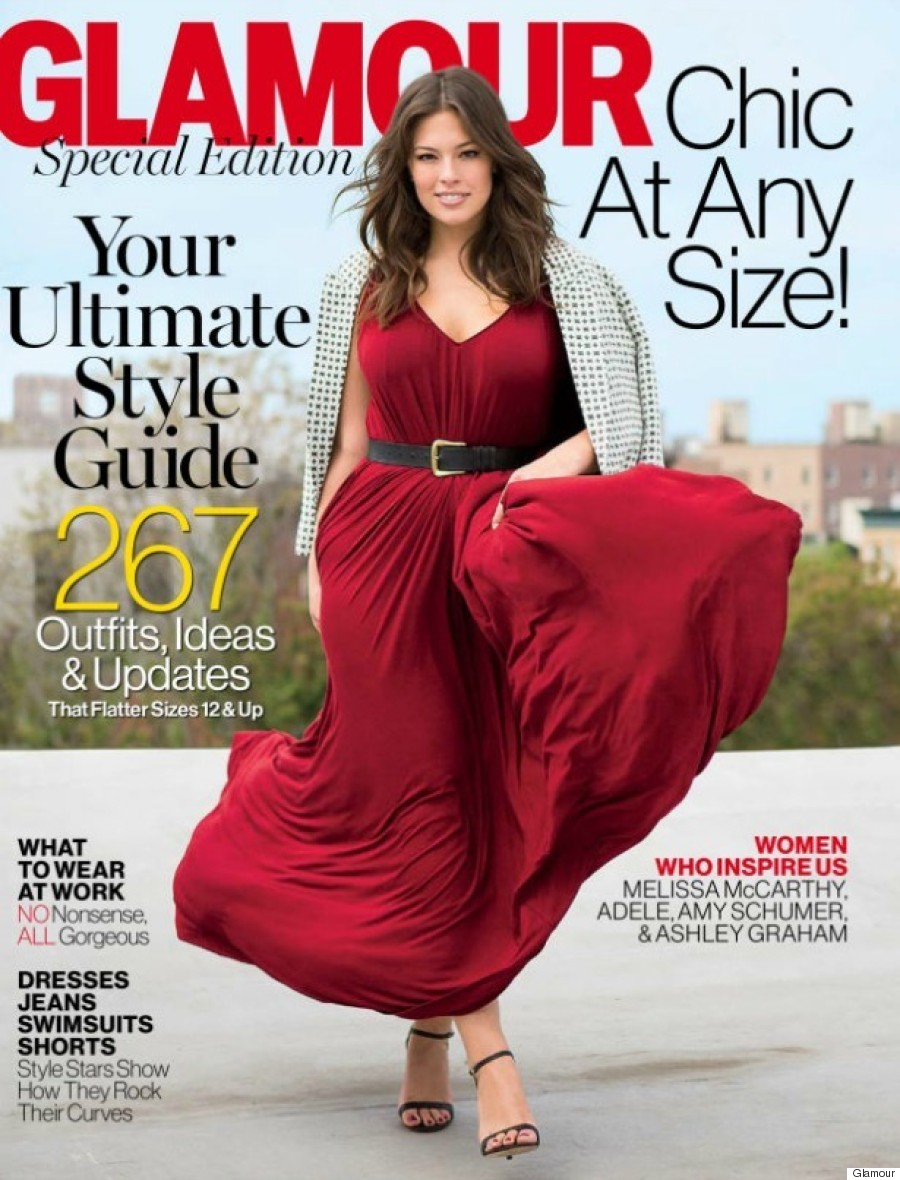 On Tuesday evening, the "Trainwreck" star referenced the incident with the magazine during her appearance on "The Tonight Show with Jimmy Fallon."
"For those of you who don't know who I am, I am a famous plus-size model," the comedienne joked after being introduced by Fallon, posing with her buttocks to a camera.
Schumer then went on to say that while she "loves" Glamour and all the great things they've done for women, she learned one thing from the whole experience: "People don't like being classified as plus-size."
"We don't need these labels, we don't need them. It should just say what size you are," she concluded.
Following the backlash, Glamour editor-in-chief Cindi Leive appeared on "Nightline," clarifying the magazine never dubbed Schumer to be "plus-size."
"I don't believe that Amy Schumer is plus-size," Leive said. "That's not a term that I love. The cover line says, 'Women who inspire us' and we felt the audience for this special edition would be inspired by her completely hilarious and constant consistent message of body positivity."
Schumer joins the likes of several curvy women in the spotlight who believe the plus-size label should just be dropped, including actress Melissa McCarthy, model Ashley Graham, and Stefania Ferrario, the model behind the #droptheplus movement.
Follow Huffington Post Canada Style on Pinterest, Facebook and Twitter!
Also on HuffPost
Style Lessons From Amy Schumer