Earlier this week, news broke that Megan Fox is expecting her third child. Since the actress split from her husband of five years, Brian Austin Green, back in August, the surprise pregnancy caused many to speculate the paternity of her baby.
In response, the 29-year-old took to Instagram to set the record straight. The photo collage included three men who Fox has worked closely with: Shia LaBeouf, Will Arnett and Jake Johnson.
"#notthefather," she joked in the caption.
On Tuesday, a source confirmed to People that Fox's estranged husband is the father. "Of course Brian is the dad!" the insider said. "They never stopped loving each other and they will never stop being devoted parents to their boys."
Fox and Green are already parents to two young sons: Noah, 3 and Bodhi, 2.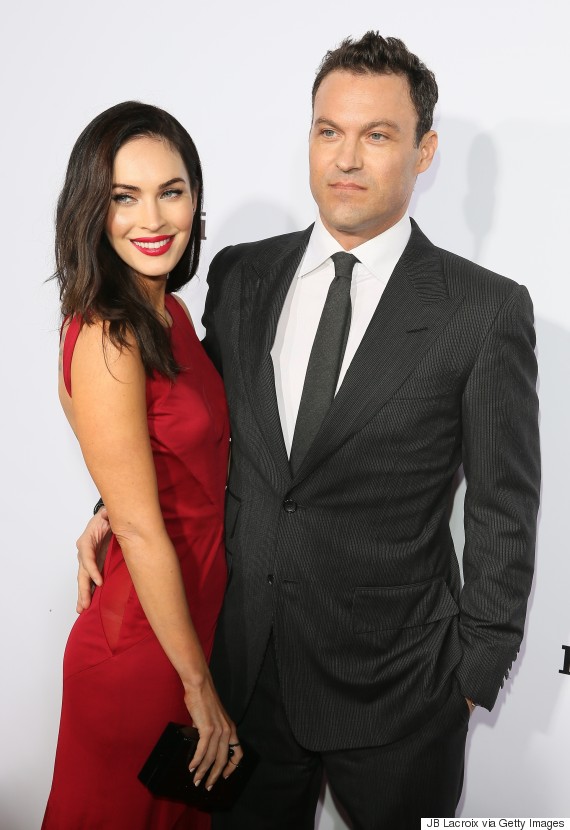 Despite the surprise pregnancy, the couple has no plans to stop their divorce, reports TMZ. However, an insider tells E! News that it "will likely be put on hold for a while."
When Fox and Green called it quits in August 2015, they filed for joint custody of their children. Since then, they have remained on friendly terms and have been spotted together on multiple occasions. And while the pregnancy was unexpected, a source tells E! News that the couple is "extremely happy."
Also on HuffPost
Photo gallery
Celebrity Babies We'll Meet In 2016
See Gallery