Cinemas have long asked audiences to put away their phones while movies play on the big screen.
But at least one chain is so keen to lure young people in, it may let them use their phones in certain theatres.
UPDATE: April 15 -- AMC will NOT allow texting in theatres, the company said in a Friday statement.
Adam Aron, the CEO of AMC Entertainment — which used to own a theatre at Yonge and Dundas Streets in Toronto — told Variety that he's open to letting people use their cell phones after the movie starts.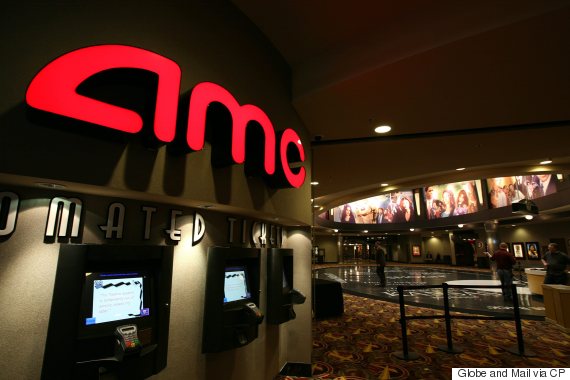 The movie theatre at 10 Dundas St. East in Toronto, Ontario, Canada at Yonge Street in 2008, when it was run by AMC. (Photo: Deborah Baic/The Globe and Mail via CP)
"When you tell a 22-year-old to 'Turn off the phone, don't ruin the movie,' they hear 'Please cut off your left arm above the elbow,'" Aron said.
"You can't tell a 22-year-old to turn off their cellphone. That's not how they live their life."
Aron isn't suggesting that audiences be allowed to keep their phones on just anywhere — "We're going to have to figure out a way to do it that doesn't disturb today's audiences" — but he is looking at setting aside auditoriums or special sections for texters.
His remarks came as the Motion Picture Association of America (MPAA) released data showing that more young people went to the movie theatres last year than any year since 2011.

The "2015 Theatrical Statistics Summary" showed that 12- to 17-year-olds had the highest per capita attendance at just over 7 per cent — more than any other age demographic, and up from 6.4 per cent from 2014.
That's about one ticket more per person over the previous year.
"Those numbers really jumped out at us," MPAA chairman Sen. Chris Dodd said, reported The Verge. "They run counter to public perception."
But theatres shouldn't rest easy.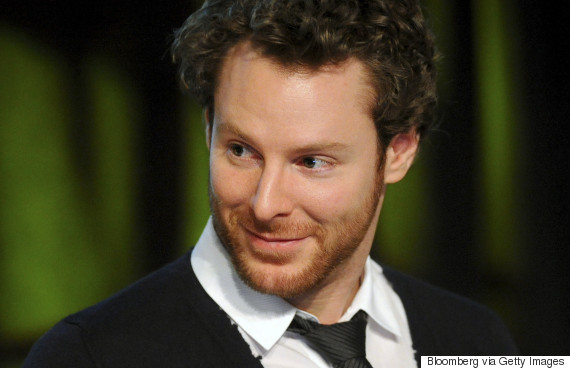 Sean Parker, the proponent behind Screening Room. (Photo: Noah Berger/Bloomberg via Getty Images)
The movie industry is keeping a close eye on Napster cofounder Sean Parker, who is looking to launch "Screening Room," a movie service that would allow people to watch films at home on the same day they're released theatres, Marketwatch reported.
People would pay $150 for hardware that would let them watch new releases from the couch, then pay $50 per film.
Screening Room has reportedly met with studios (as well as AMC Entertainment) about getting movies when they hit the silver screen.
But others, such as Warner Bros. chief executive Kevin Tsujihara, are resisting the idea.
"I assure you, we will not let a third-party middle man come between us," he said, according to Marketwatch.
"We know the status quote is not an option, but we will meet the challenges before us, as we always have."
Also on HuffPost