Eyebrows — we all have them. But for some of us (the unlucky ones) there is virtually nothing there. Just a few single hairs. And because of that, there is a constant need to fill them in.
From brow pomade to brow embroidery, our eyebrows have endured nearly every beauty product on the market to make them lush and Cara Delevingne-esque. Sometimes these "solutions" work, and sometimes they don't, leaving many of us to continue on the search for the perfect product to meet our brow needs.
But one Imgur user is sharing with the world a new product out of Korea that promises to make "eyebrow makeup last longer after removing the tint." And her brow transformation is MIND-BLOWING.
In a step-by-step review on the online image sharing site, a user by the name of Zeldaf shares her experience (and was willing to risk it all) with Etude House Brow Tint Gel, a tar-like product she bought on Amazon "for like $7." She notes the gel is suppose to last up to three days and is for "people who are virtually browless" like herself.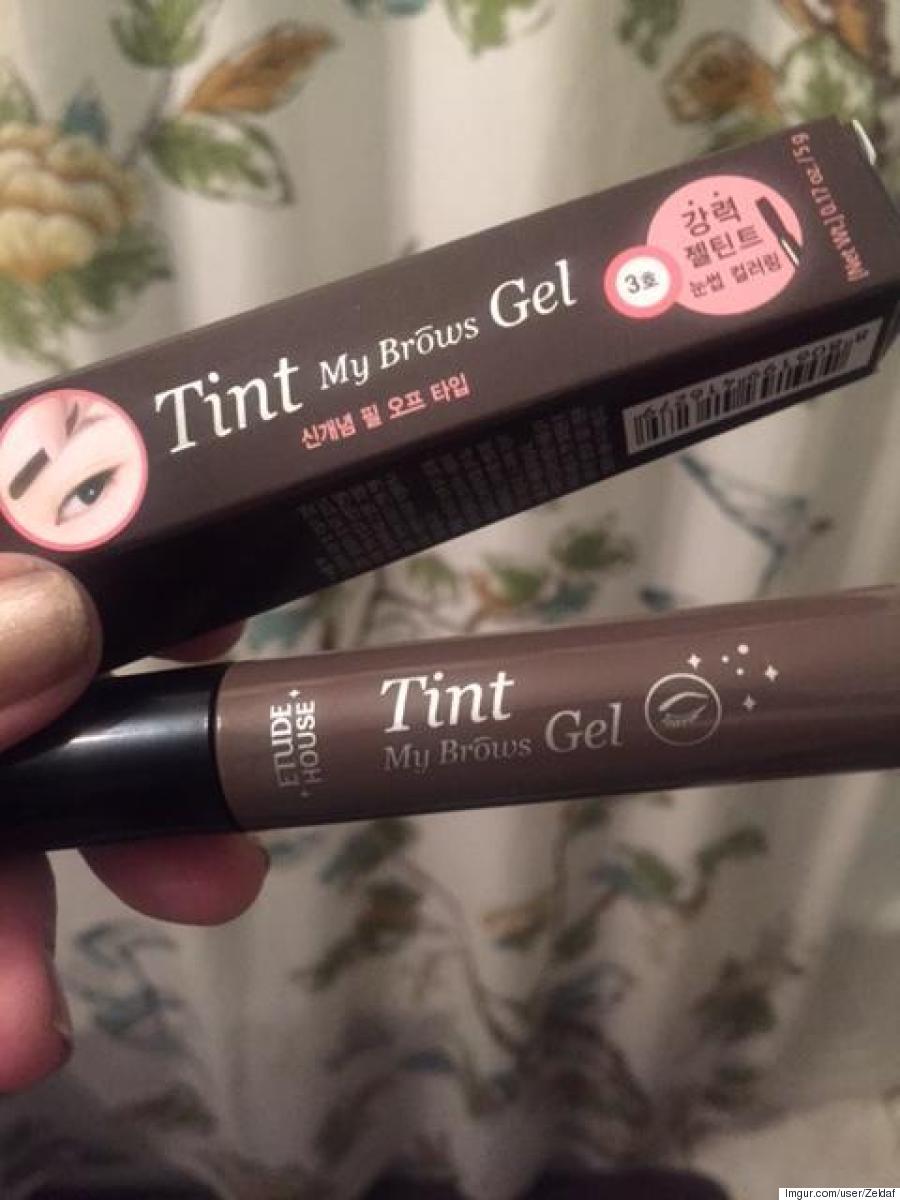 Here's what Zeldaf's brows looked like before the application: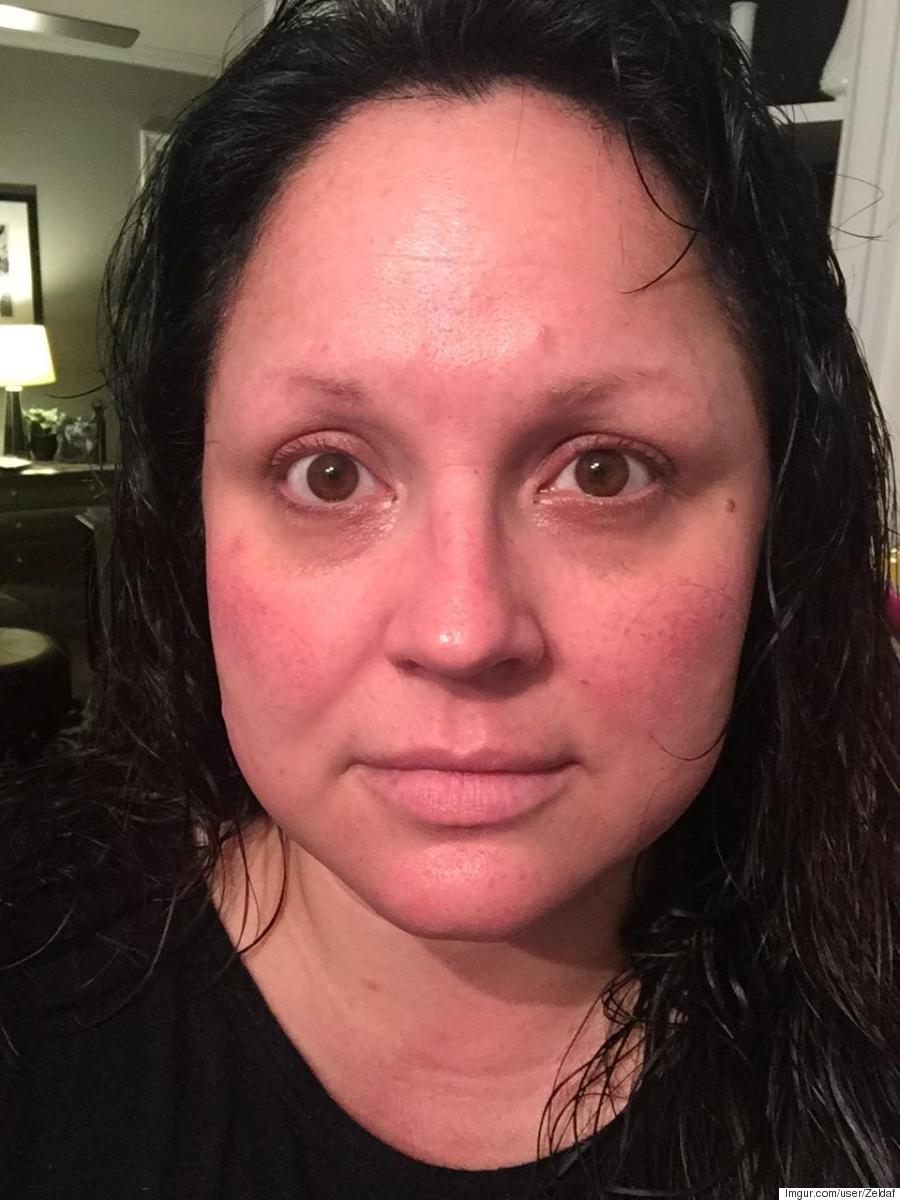 Now here she is with the brow tint gel on her brows: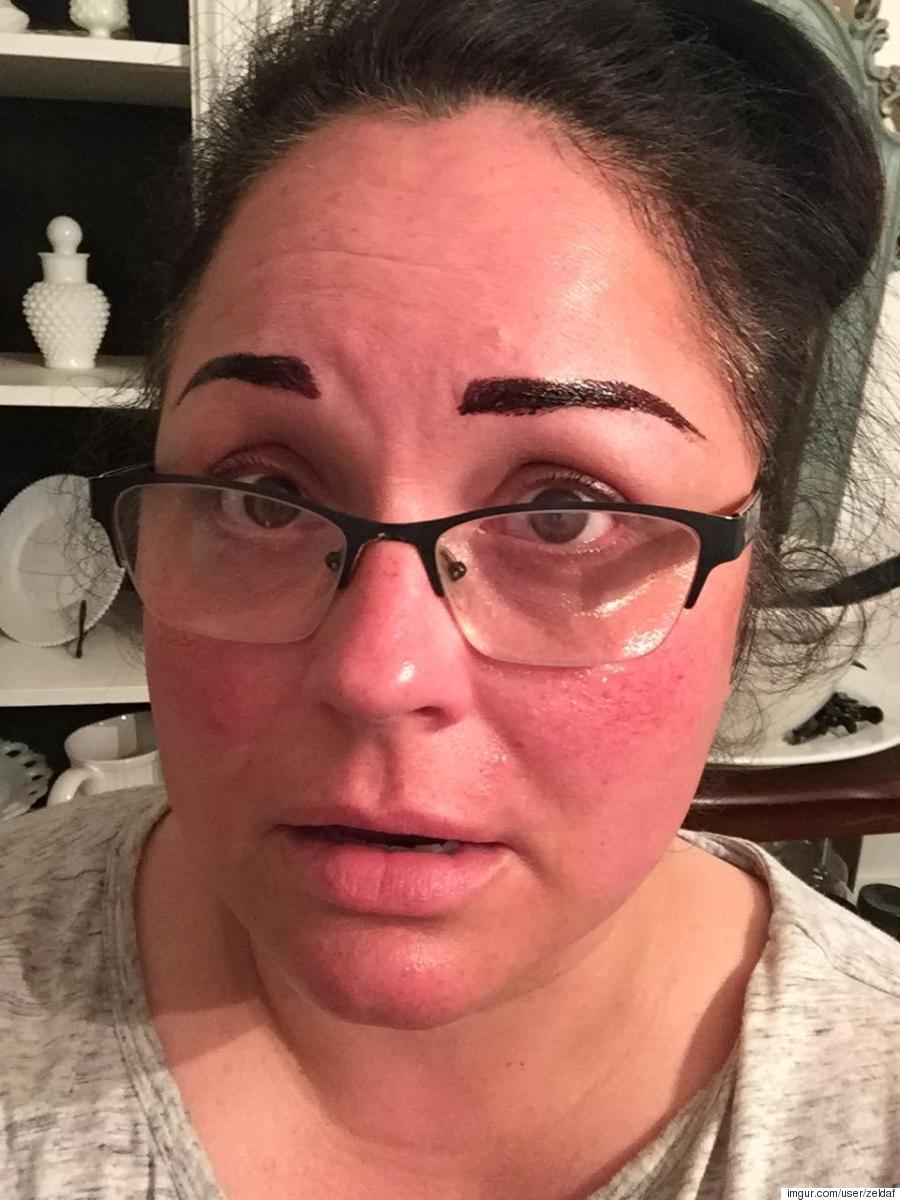 Zeldaf confesses the application is scary because, "if you mess up a little, a Q-tip won't really help." And yes, even though the product looks wet, she says it dries within seconds. The user also notes she kept the gel tint on overnight and it didn't come off on her pillow, as "it dried to a rubbery texture" to keep it secure.
And here's the take off: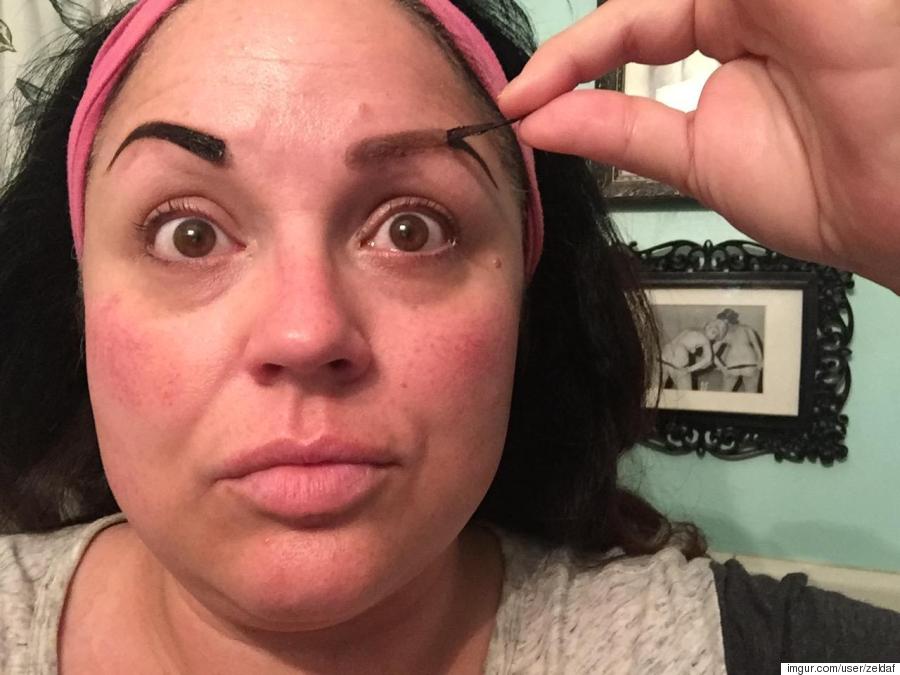 "I was worried it would hurt or pull out a few of my precious few hairs. It didn't. It came off cleanly and easily and painlessly," Zeldaf wrote.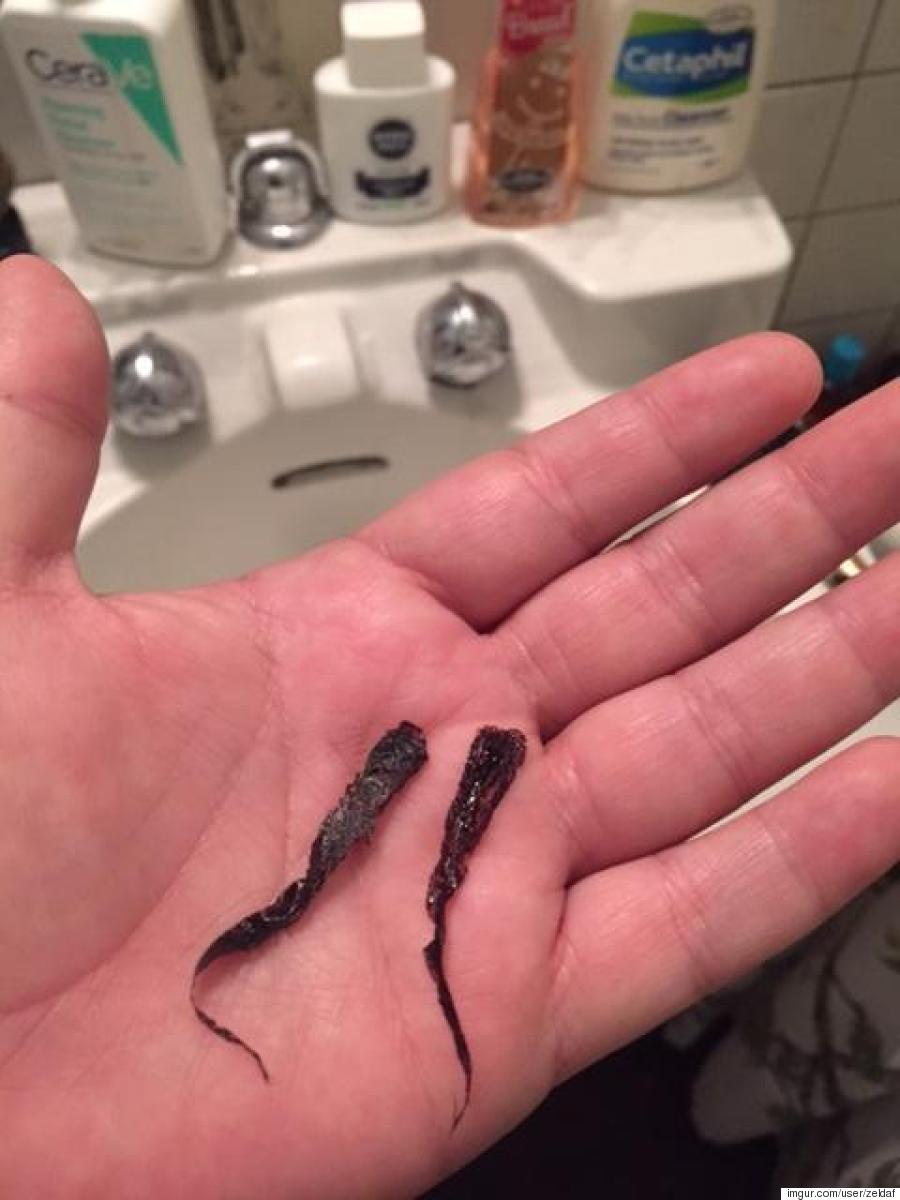 Sure, this looks SCARY, but we're guessing you can't help but to be wowed by the results: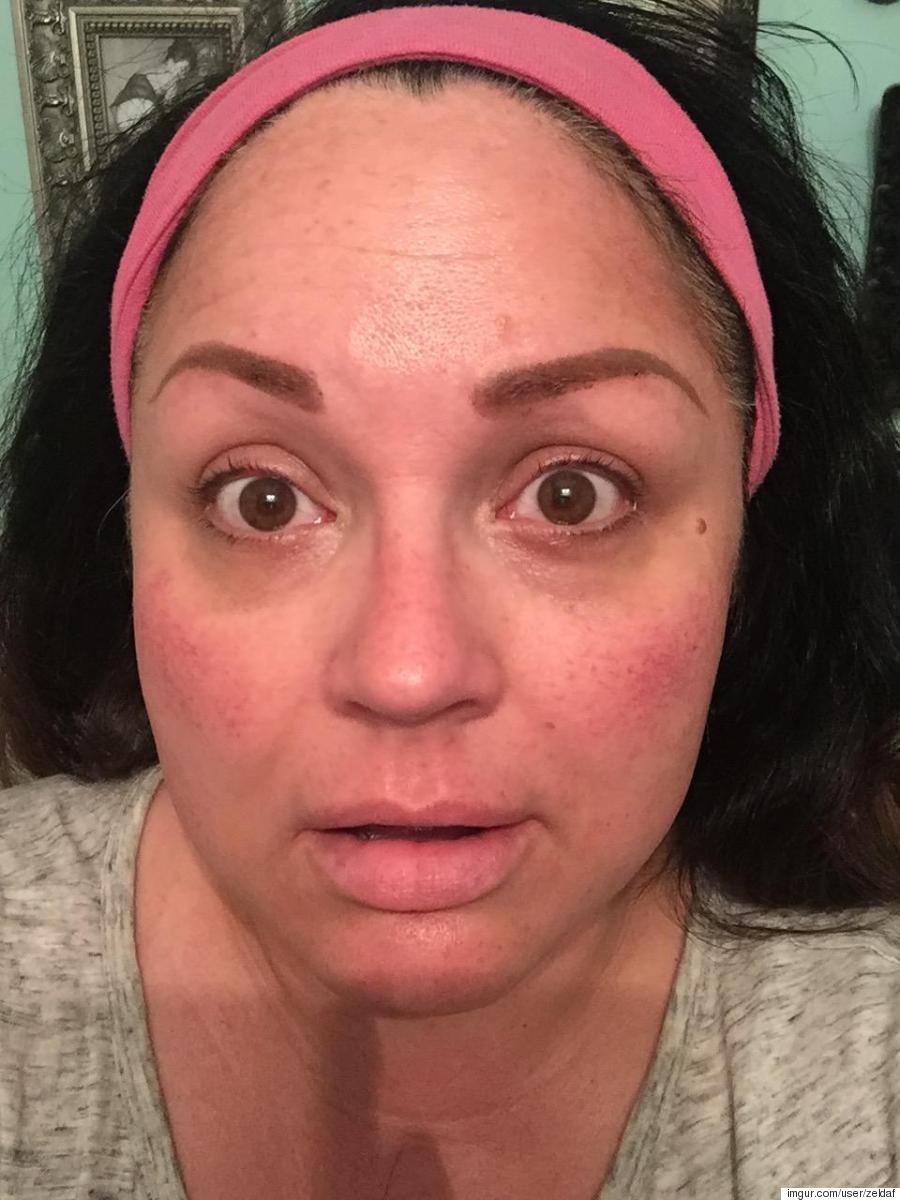 To amplify the look, the beauty connoisseur used a little Anastasia Beverly Hills Brow Powder to add shape. She also explains that it usually takes her 10-12 minutes to do her brow makeup, while this time around with the Etude House product, it only took her a mere 60 seconds: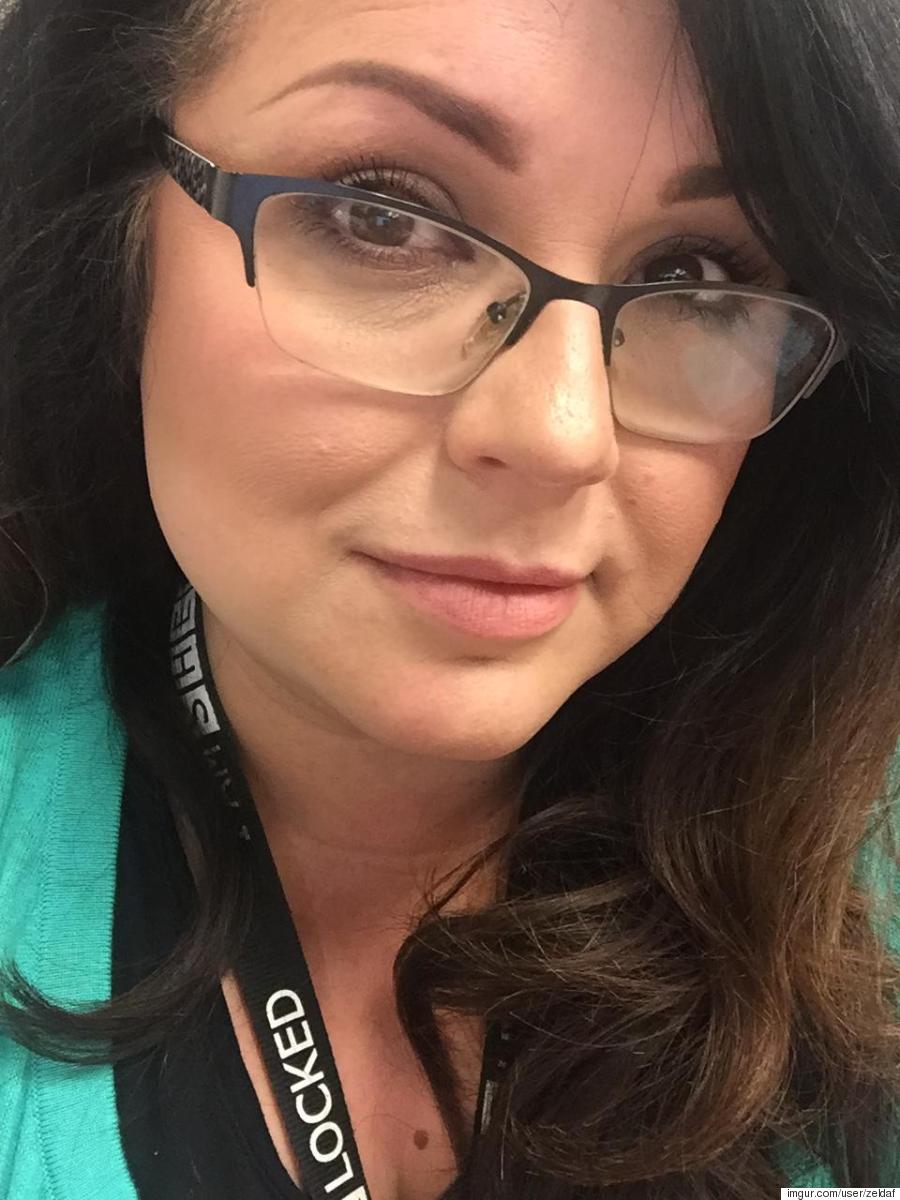 Even though this is an incredible brow transformation, Zeldaf says the Tint My Brows Gel did not last for the full three days, as the brand claims is does. But she does say she will continue to use it because it "actually works quite well."
Alright, it's official — we need this product ASAP.
Follow Huffington Post Canada Style on Pinterest, Facebook and Twitter!
Also on HuffPost