Leave it to Kate Middleton to look incredibly chic while doing archery.
For day five of the royal tour, the Duchess of Cambridge arrived in Bhutan and took part in a national game of archery alongside husband, Prince William.
Channelling her inner Katniss Everdeen, the 34-year-old mother-of-two tried her hand at shooting an arrow, although her choice of attire was rather different than the "Hunger Games" character, consisting of a Paul and Joe cape-style top and regal skirt (called a Throngdrel) made in London from Bhutanese fabric.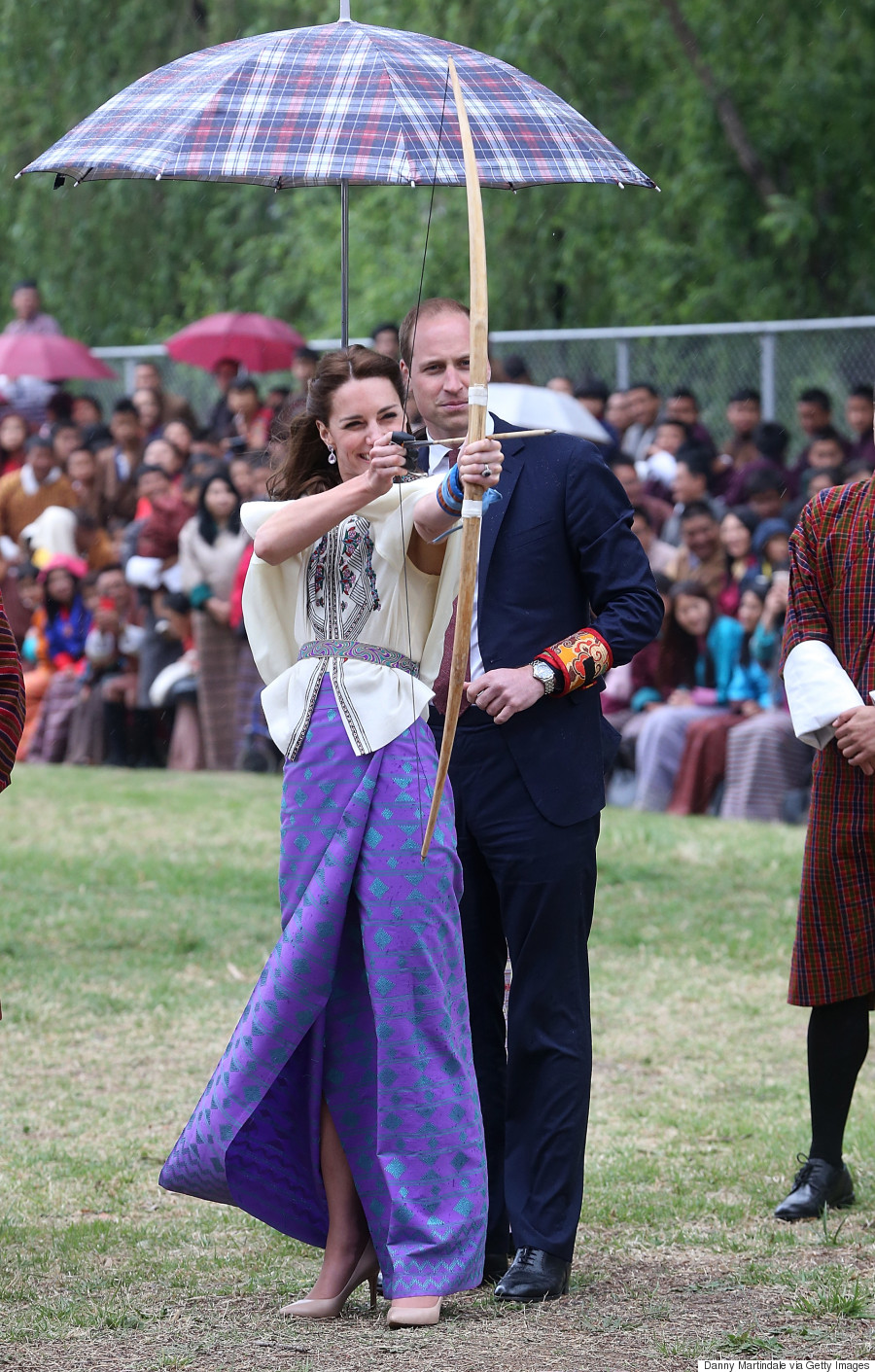 According to People, the skirt was made by Kelzang Wangmo, a renowned weaver in Thimphu and was woven in traditional Bhutanese fashion. It was the Duchess' request to use Bhutanese fabric for the special ensemble.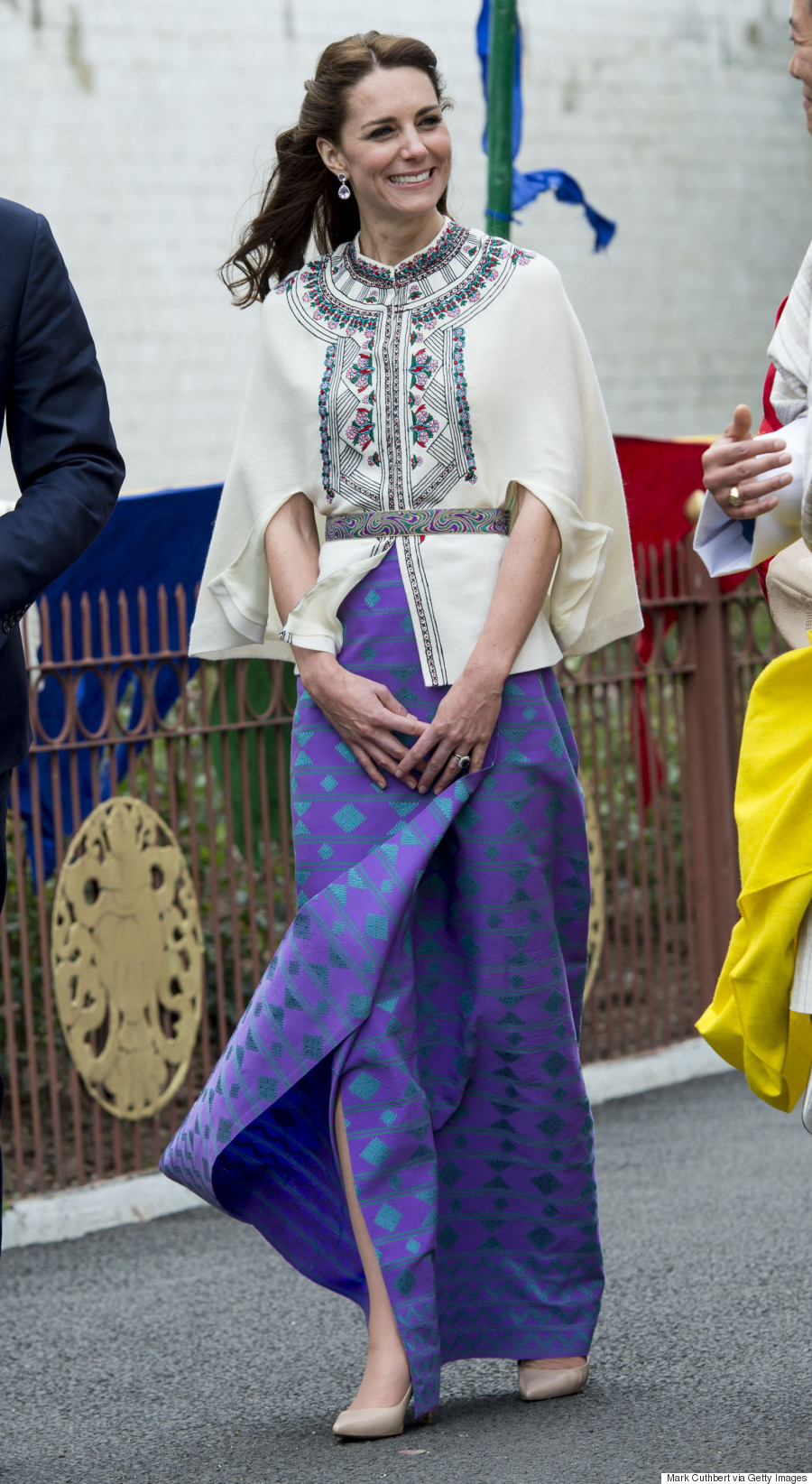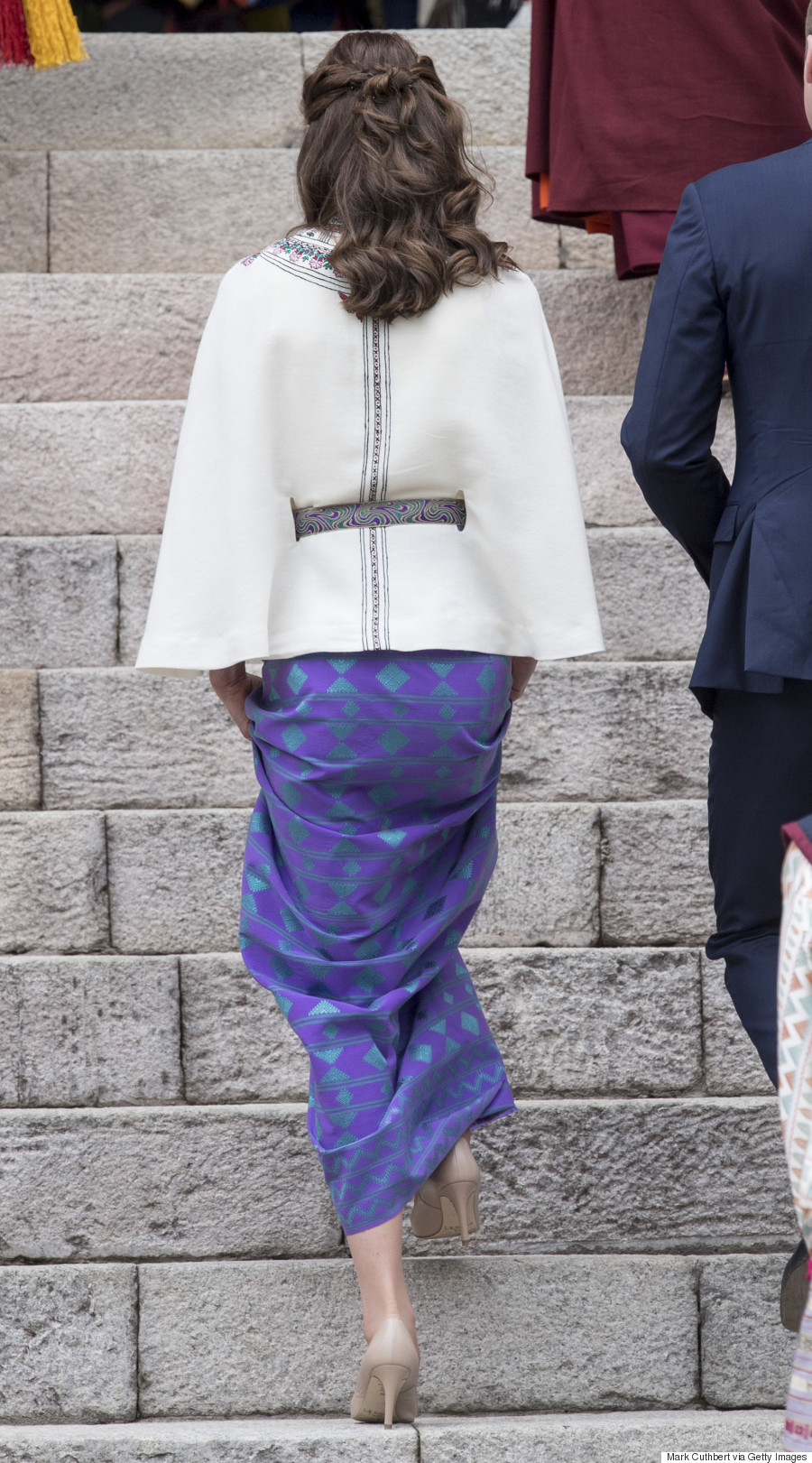 Kate paired the outfit with nude, pointy-toed pumps and lavender Amethyst pear and oval drop earrings from Kiki McDonough. Her hair was pulled back in a half-up, half-down style, with the loose ends falling in soft curls.
Unfortunately, the Duchess wasn't quite as successful as Katniss at archery (hey, we'd find it difficult to do it in heels too, Kate!), with her shot falling so short she apparently said "Oh sorry" to the men in the field.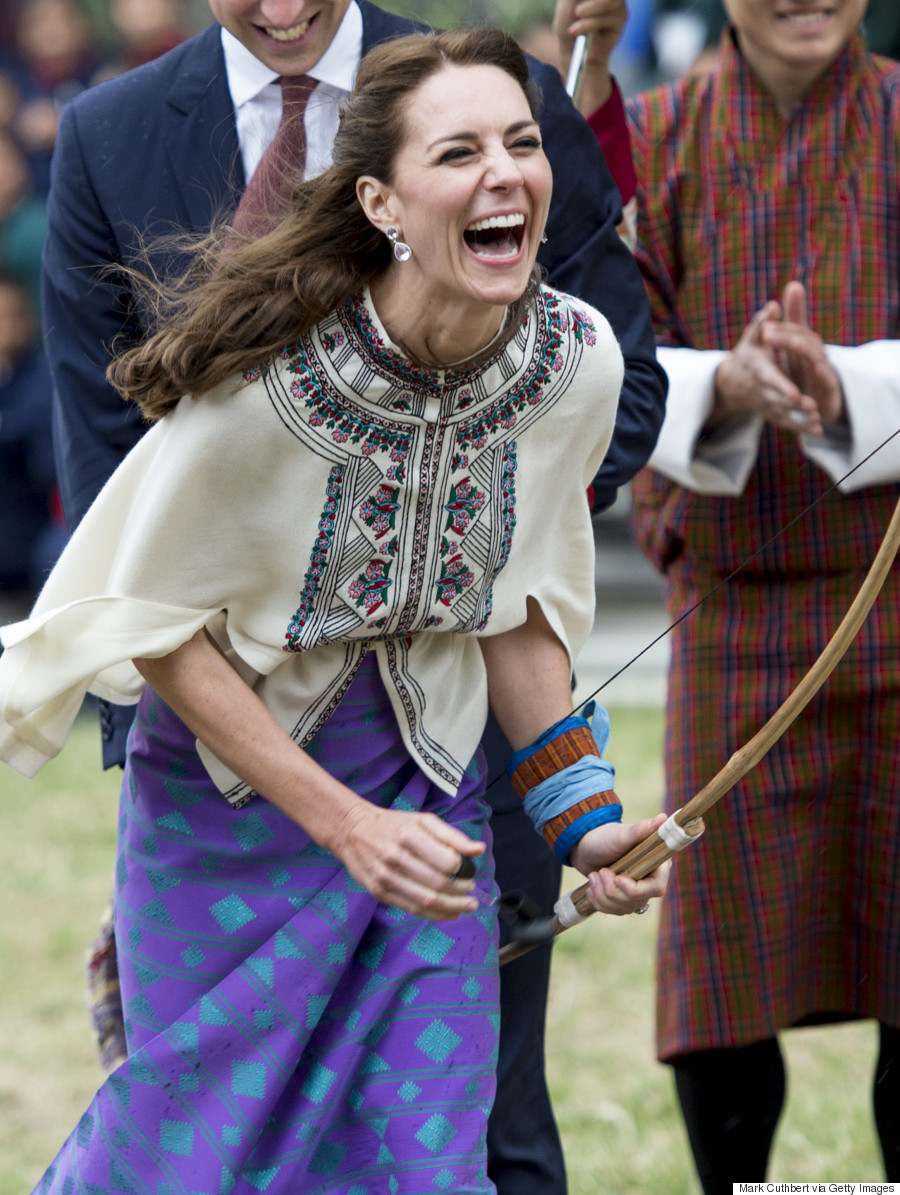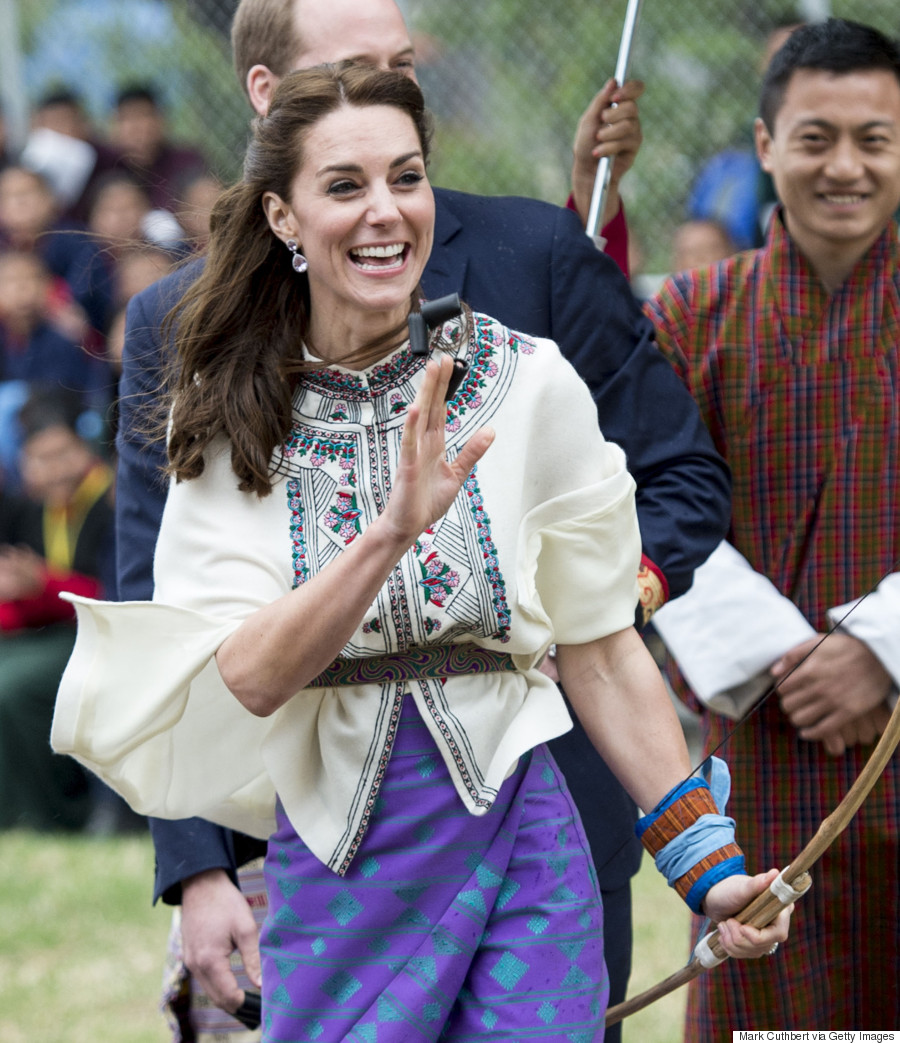 Don't worry, we still love you, Kate!
Check out more photos from the royal tour below:
Royal Visit 2016 - India And Bhutan
Follow Huffington Post Canada Style on Pinterest, Facebook and Twitter!