Croisières AML
There are few experiences as exhilarating and memorable as watching a whale in its natural habitat.
The Charlevoix region, in Quebec, Canada has become one of the most popular destinations for the activity thanks to its picturesque bays and breathtaking scenery.
But before you book that ticket and board the boat, here are some tips to help you have a whale of a time while riding those waves in search of Shamu.
Set Sail On A Sunny Day
Plan your expedition on a clear and calm day to increase your chances of seeing the majestic marine mammal in its natural habitat. The experience of seeing a whale break through the water's surface on a clear day is a moment that can't be missed.
To fully experience the Charlevoix waters, consider going on a Katabatik aventure. You can kayak through the St. Lawrence River for the first part of your excursion, then hop on an inflatable boat affixed with two engines to view whales. This is the perfect option for the adventure seeker.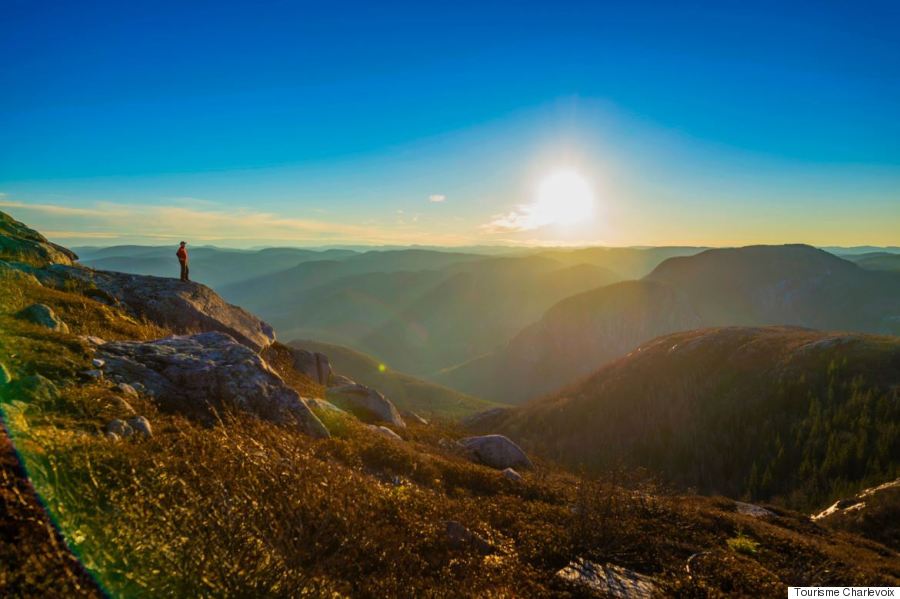 Take In The Surroundings
As you wait for that million-dollar moment, be sure to take in the scenery of the Charlevoix region. There's stunning coastal views, horizons that seem to never end and breathtaking cliffs that will leave you with goosebumps. Remember, whale-watching is as much about your surroundings as it is the marine mammal.
On another day, visit Parc National des Grands-Jardins to get an up-close-and-personal look at the spectacular fauna and flora you may have seen as you rode those waves.
Take A Guided Cruise
There's a number of guided whale-watching tours available for you to take while in Quebec's Charlevoix region. With the direction of a certified naturalist-captain, an excursion on board the AML Grand Fleuve or the AML Zéphyr observation boats, for example, will make your experience all the better. You'll see the majestic creatures and nature through the eyes of an expert.
Dress The Part
Wear a rain jacket, dress in layers and bring extra clothes in case you get wet. Also, don't forget to wear comfortable rubber-soled shoes and a pair of sunglasses. You're a sailor for the day after all, might as well dress the part! There are plenty of small boutiques throughout the Charlevoix region you can visit in advance of your outing. While you're at it, stop by Boutique Charlevoix to pick up a memento made by a local artisan for a loved one at home.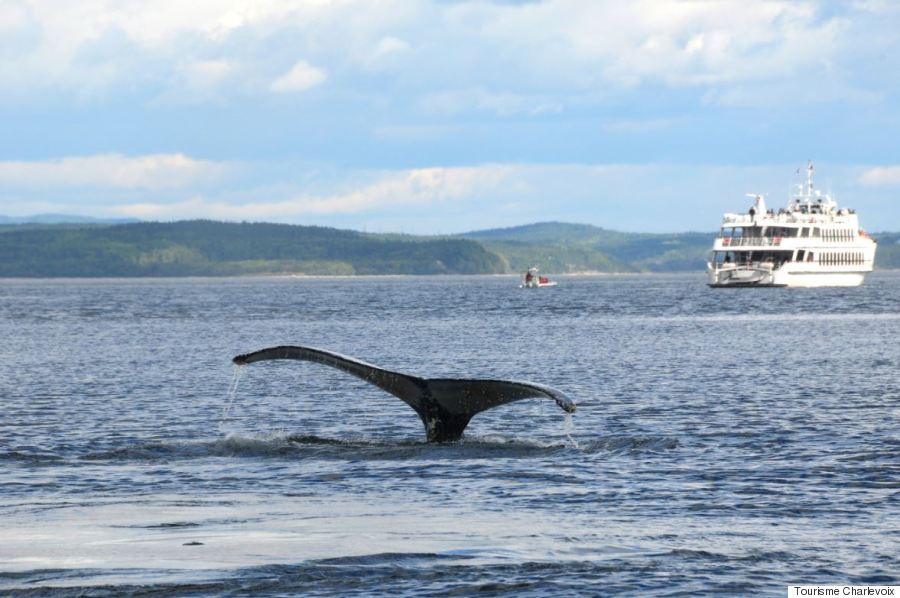 Bring A Camera
Bring a fully-juiced camera and phone on your whale-watching expedition. Exploring one of North America's most breathtaking regions is a once-in-a-lifetime experience and you'll want to capture the breathtaking beauty on film.
Visit the Charlevoix region in Quebec, Canada and dive into the scenery. Charlevoix. Be charmed.