The Duke and Duchess of Cambridge are creating some happy memories at the Taj Mahal.
Prince William and Kate Middleton wrapped their trip to India and Bhutan with an homage to the Duke of Cambridge's late mother, Princess Diana, who visited the stunning landmark building 24 years ago.
The smiling couple posed in front of the Taj Mahal Saturday, posing for a photo that reminded some of an ominous iconic image of Diana sitting solo in the same bench.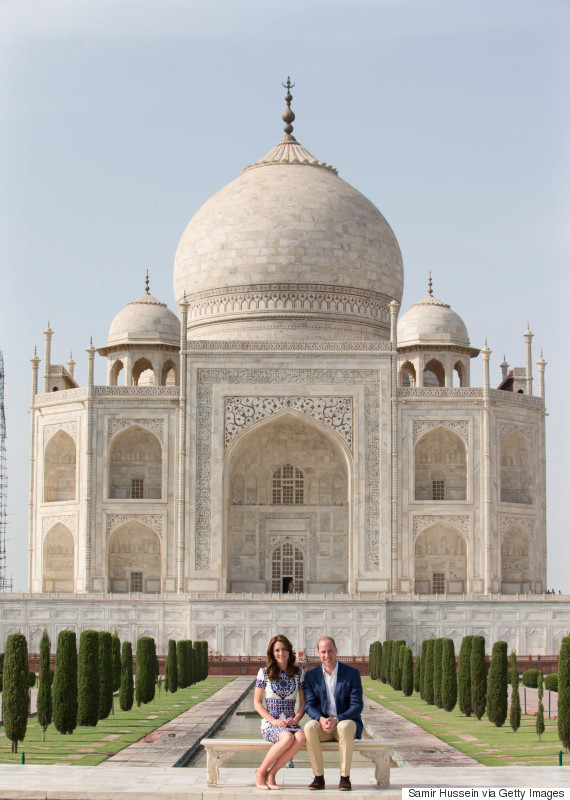 A 1992 photograph of a lone Princess Di sitting on the same bench foreshadowed her separation from Prince Charles a few months later.
Diana and Charles were scheduled to visit the Taj Mahal together on their visit to India that year, but the Princess of Wales ended up touring the landmark by herself.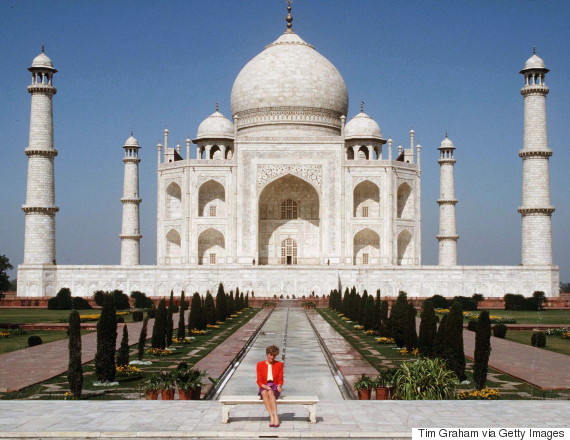 The Princess of Wales aimed her gaze down as she was photographed on what is now known to some as "Lady Di's Chair".
The lonesome photo simmered with tension, which was taken days before Valentine's Day outside the "Monument of Love." Twelve years prior, then-bachelor Prince Charles posed for his own portrait as well.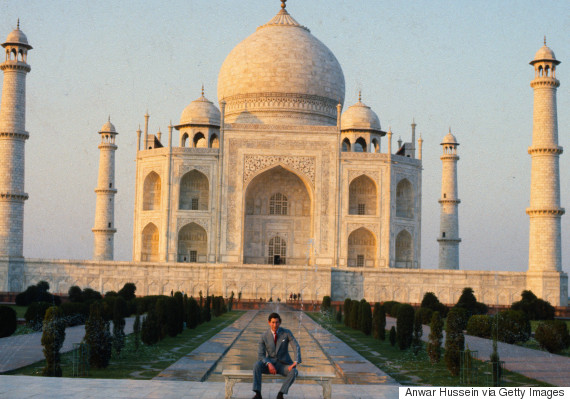 Wearing a dress by Naeem Khan, the Duchess of Cambridge wore a token of the mother-in-law she never knew in the new photo: Princess Diana's sapphire and diamond engagement ring.
Kate mirrored Diana's pose, angling her knees, but in the opposite direction, toward her loving husband.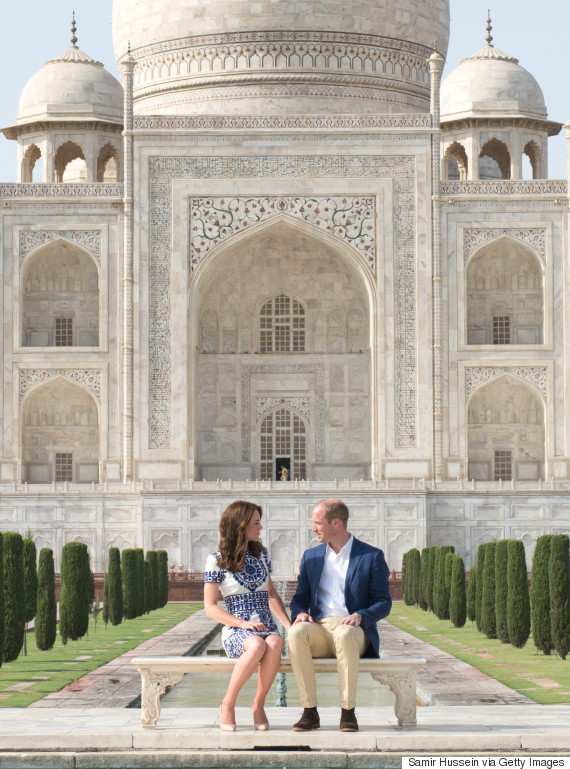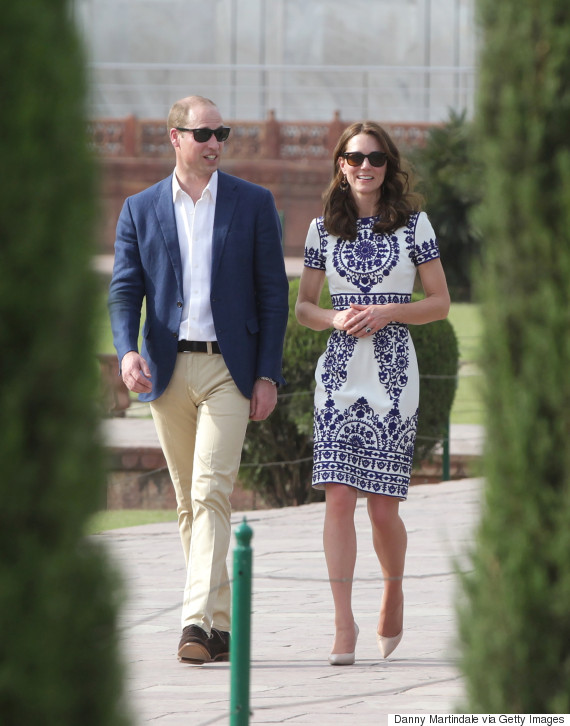 Also on HuffPost
Royal Visit 2016 - India And Bhutan