Sophie Grégiore Trudeau took a hint from the Canadian Arts and Fashion Awards and honoured homegrown talent Friday night.
Grégoire Trudeau hit the CAFA red carpet dressed head-to-toe in Canadian designs, wearing a tailored jumpsuit by Mikael D.
The black number had a few fiery details with its deep V and exposed back. But it was the flowing, floor-length cape with embellished shoulders that stole the show.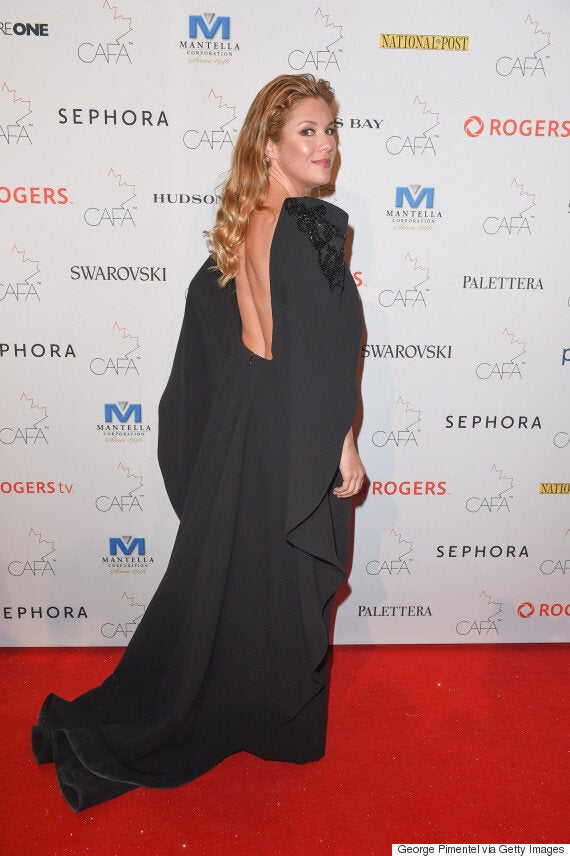 Opting for simplicity, the former entertainment host accented her outfit with a Sidney Molepo clutch and a bold Dean Davidson ring, both made by Canadian artisans.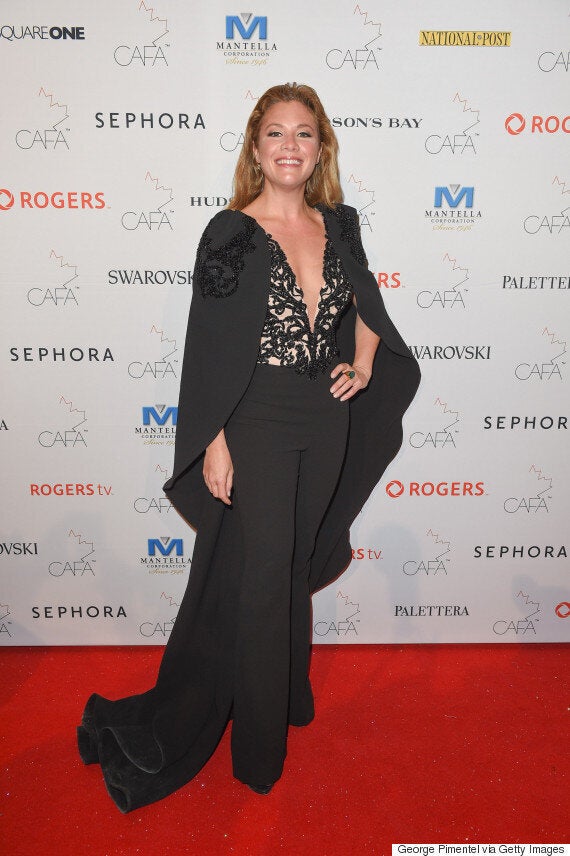 Stylist Jessica Mulroney worked with Grégoire Trudeau on her outfit, as she has on numerous occasions in recent months. The first being the Sentaler coat she wore at her husband, Prime Minister Justin Trudeau's swearing-in ceremony.
In the past, she has worn styles by Womenswear Designer of the Year winner Greta Constantine, as well as nominee Lucian Matis, whose clothing she wore during the Trudeau's highly-publicized Washington visit last month.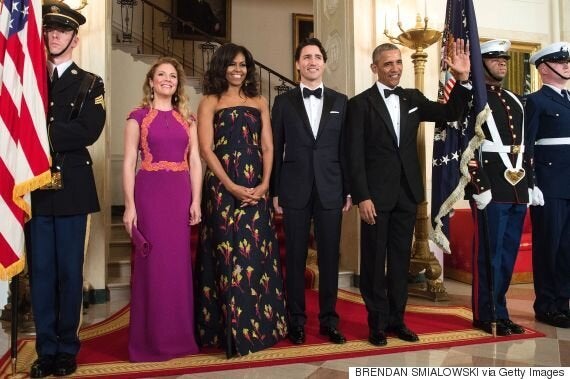 The CAFAs is an annual event that honours talent across the Canadian fashion industry.
Grégoire Trudeau took the stage to present the Fashion Impact Award to Laura Siegel. Actress Kim Cattrall hosted the event, and welcomed her to the stage with a joke, introducing her as "Canada's First Lady and my fave daughter-in-law".
The award recognizes a Canadian designer or brand for their social impact and charity work, something Grégoire Trudeau is herself passionate about.