Chrissy Teigen's adorable pregnancy is officially over.
On Sunday, proud papa John Legend announced the arrival of the couple's baby girl, Luna Simone Stephens, born April 14.
Legend, whose real surname is Stephens, shared the happy news on Twitter.
Baby Luna was born just a day after Thai New Year, which Teigen's mom celebrates.
The new parents have yet to share a photo of their new daughter, but the 30-year-old model posted a snap of a hospital screen showing her baby's weight.
Luna Simone tips in at a modest six pounds 11 ounces.
The baby is no doubt adorable. But in the meantime, a face-swap snap Teigen shared earlier this month is the closest thing the public has to work with in terms of speculation over what their baby looks like.
Luna was born just over six months after her mother first shared the news that she was pregnant.
The sex of the celebrity couple's baby is no surprise to their fans.
The couple were open about their use of IVF treatments after having trouble conceiving. They preselected the baby's sex.
Despite facing some criticism, Teigen was confident in the decision, saying she thinks Legend would be the best father to a little girl.
Their little bundle is sure to have plenty of love from all around — especially from Teigen's mother Vilailuck, who frequently visits to make homecooked meals as well as to babysit the couple's two dogs.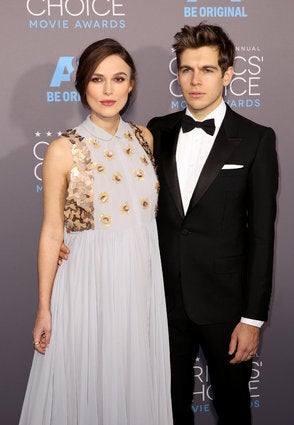 Best Celebrity Baby Names Of 2015