"I'm always asked - What inspires YOU?" he wrote on Instagram. "My answer's easy and honest.. what inspires me the most is always waitin' for me to walk thru my front door when I come home."
"Happy 4 month birthday Jasmine!" he continued. "One day you'll know just how happy, proud, lucky and blessed you, your sister and your mama make me. You'll also thank me one day for your toughness and your mama's everything else."
The Rock had his daughter Jasmine with longtime girlfriend Lauren Hashian. From the Instagram snap, we can see that their little one looks just like mom with her dark hair and light eyes.
This is the first time the 43-year-old actor has shared a photo of Jasmine since her birth in December. At the time, The Rock took to Instagram to share a sweet snap of him and his newborn.
"Christmas came early!" he wrote. "Kinda crazy but in this cool and powerful skin to skin bonding moment with my newborn baby Jasmine, I had just one wish I asked the universe... Give me the strength to be a better man today than I was yesterday. If I can accomplish that, then I'd have a good shot at being a great father."
Johnson has always taken pride in being a father. Besides Jasmine, he is also a dad to a 14-year-old daughter named Simone, who he had with ex-wife Dany Garcia.
Back in September, The Rock gushed about his growing teen and praised their close relationship on Instagram. "Life's crazy and complicated, but this amazing, loving, protective one of a kind father/daughter bond we have keeps me grounded and balanced," he wrote.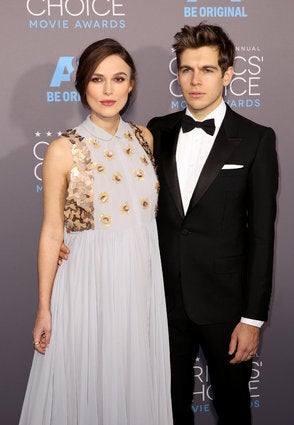 Best Celebrity Baby Names Of 2015