Looking at Netflix's stock on Tuesday, you could reasonably think the streaming service wasn't doing very well.
The company's shares fell almost 13 per cent to close at $94.34 in its "biggest one-day drop since October 2014," Reuters reported.
But, as Fortune points out, Netflix has seen serious long-term growth — good enough to think the company is doing the right things.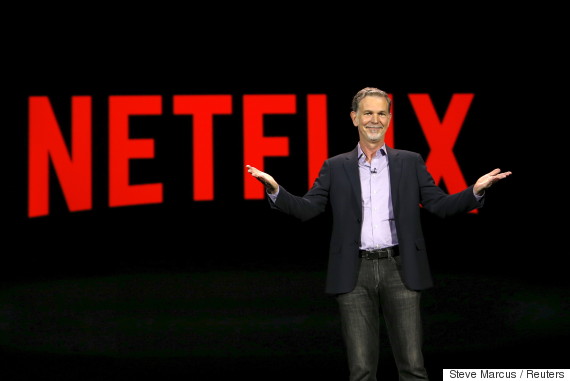 Reed Hastings, co-founder and CEO of Netflix, delivers a keynote address at the 2016 CES trade show in Las Vegas, Nev. on Jan. 6, 2016. (Photo: Steve Marcus/Reuters)
Netflix's results come three months after the service launched in 130 countries, and these results may simply demonstrate that international growth doesn't happen quickly, Forbes reported.
The service added about 7 million subscribers last quarter, but it's only projected to add 2.5 million more in the next one — with fewer subscribers coming from abroad than in the last in two years, it said.
Mizuho analyst Neil Doshi told Reuters that Netflix is facing challenges in "non-English speaking countries and countries with more localized content."
Analysts with J.P. Morgan Securities, meanwhile, say the company should look to add more languages and local content if it wants to keep expanding.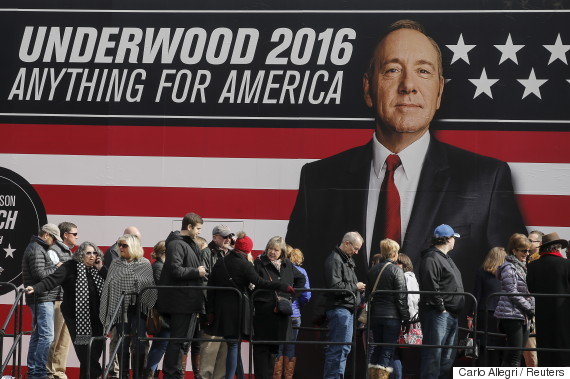 People line up outside a "House of Cards" guerrilla marketing campaign in Greenville, S.C. on Feb. 12, 2016. Actor Kevin Spacey plays the role of Frank Underwood in the Netflix series. (Photo: Carlo Allegri/Reuters)
But Netflix could also be seeing slower subscriber growth because it's about to raise monthly fees from $7.99 to $9.99 if viewers want to watch content in high-definition, CBC News reported.
It is also offering an additional package for $11.99 that allows subscribers to watch Netflix on four devices at the same time.
The new pricing might turn off existing customers, CBC said..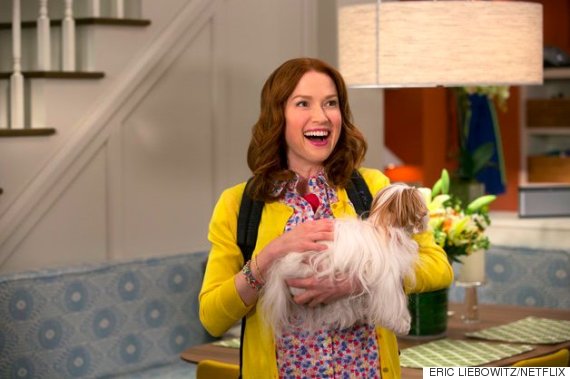 Ellie Kemper stars in Netflix series "Unbreakable Kimmy Schmidt." (Photo: Netflix)
But Fortune's Geoff Colvin says people shouldn't write off the service based on these results alone.
He praised CEO Reed Hastings for "ferociously expanding original programming" such as "House of Cards" and "Unbreakable Kimmy Schmidt," noting that the service is about to produce just as much content (600 hours) as HBO will this year.
But Netflix, Colvin noted, has an advantage: data on its customers.
"While not all [Hastings'] bets will be right, they will all expand his mountain of customer knowledge, which every day becomes more difficult for competitors to match," he wrote.
Besides, Netflix stock is up 304 per cent since "House of Cards" debuted three years ago — far more than the S&P, which is only up 38 per cent in that time.
"Investors think Hastings knows what he's doing," Colvin wrote. "I suspect they're correct."
Also on HuffPost
What's Good on Netflix Canada in April 2016?