With a new season comes new trends, and with new trends come new clothes! But before we start to craft our spring wardrobe wish lists and start adding to our closets, what do we do with all those winter clothes? We can't make room for it all, so some spring cleaning is a must.
Having four seasons makes it difficult to keep our closets organized, and to know what to store away and what to keep on hand — especially when seasons overlap. Bulky sweaters and knits take up a lot of closet space, but we can still have chilly days in spring.
The struggle is real, but we're here to help. Here are my tips for spring cleaning your wardrobe for spring:
Set the mood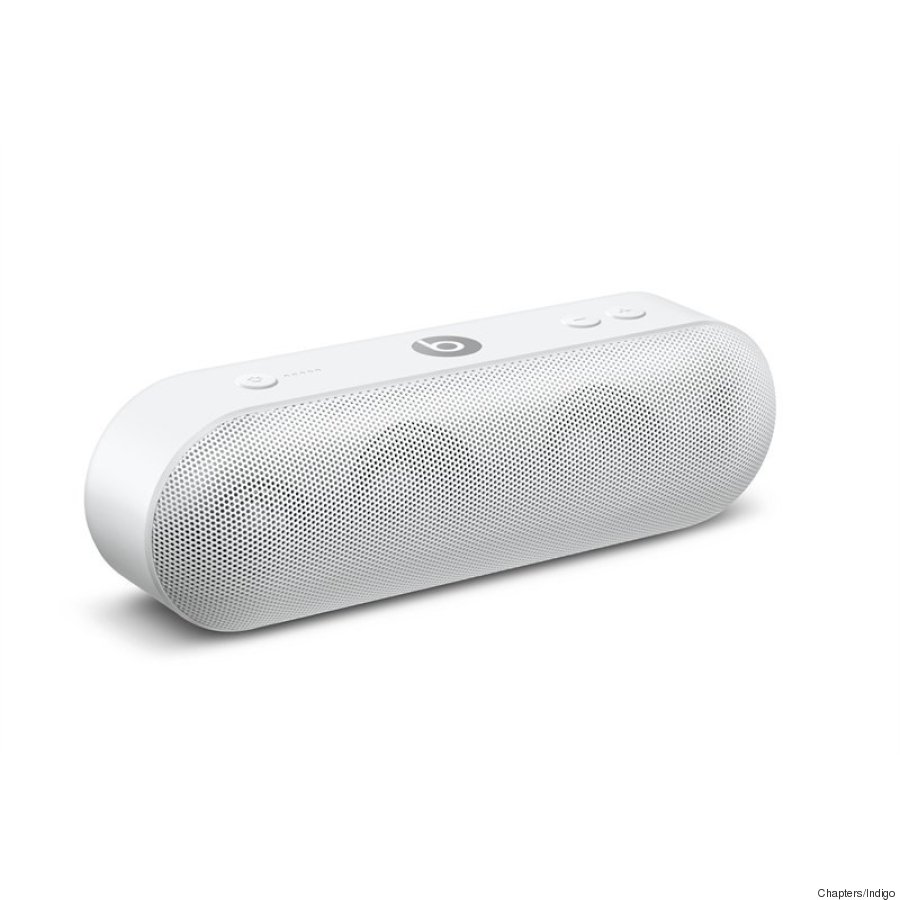 It can be difficult to motivate yourself to start cleaning out and organizing your closet, because there are a thousand other things most of us would rather do with our time. But trust us — it's worth it. So get an upbeat playlist pumping, and get those energy levels up, because you're in it to win it. Your personal space is a reflection of your mental space, and the more you can encourage a positive and fuss-free space, the better you'll feel. We love this minimalist Beats Pill+ blue tooth speaker ($325) from Indigo.
Treat yourself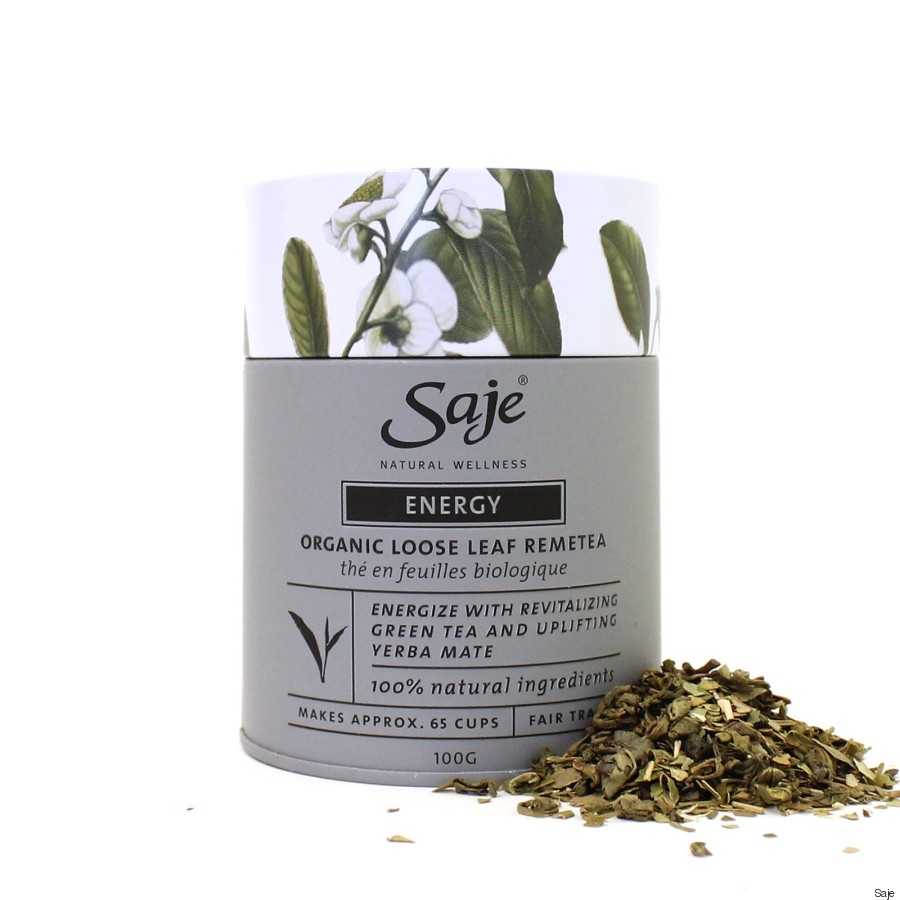 We can get a little emotional about purging our clothing, so if there's anything we've learned it's to just make peace with it, and get started. We feel like we can conquer any trivial task so long as there's a good cup of coffee, tea or glass of vino nearby. Whatever it is that helps you hunker down, do it. Reward yourself for all the hard work you're about to do with this energizing tea from Saje Wellness ($16).
Say goodbye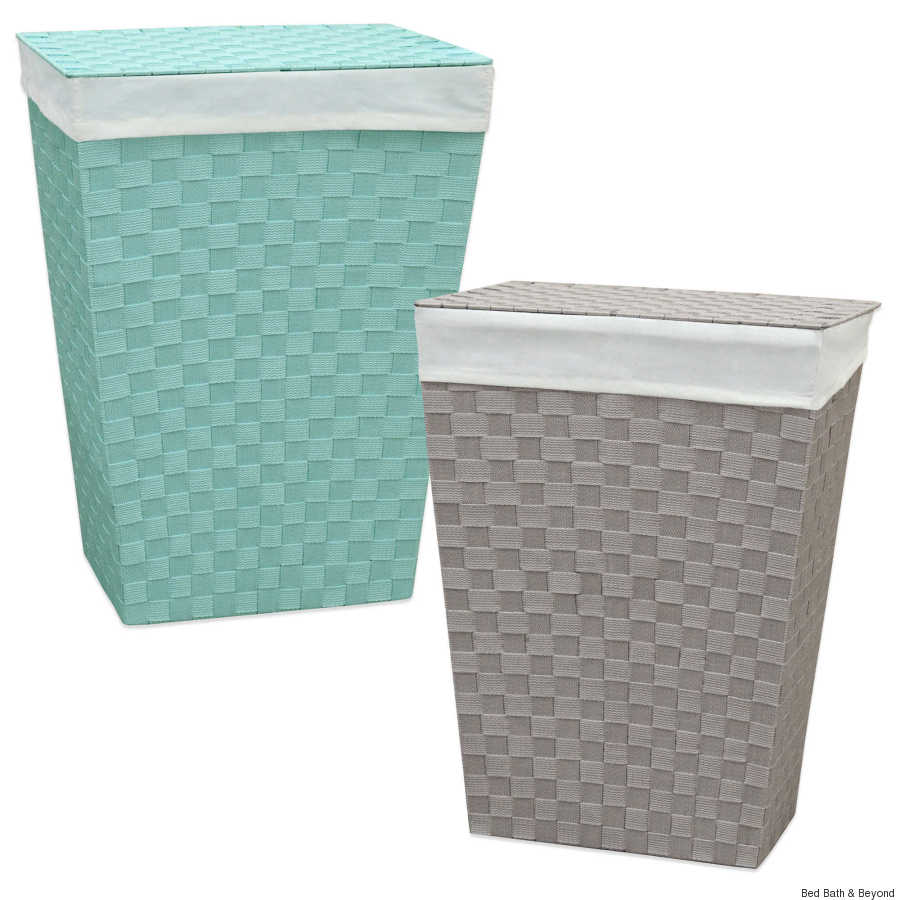 If there's ever a good time to break up with some of the old clothes you're no longer wearing, it is now! Swiftly make your way through your closet, and make a pile of the clothing you haven't worn in months and, be honest with yourself, that you probably won't wear again. It's called a breakup, because it's broken: dump it. We love these colourful laundry baskets from Bed Bath & Beyond ($39) that you can line with garbage bags, so you can easily tote away your donations.
Prioritize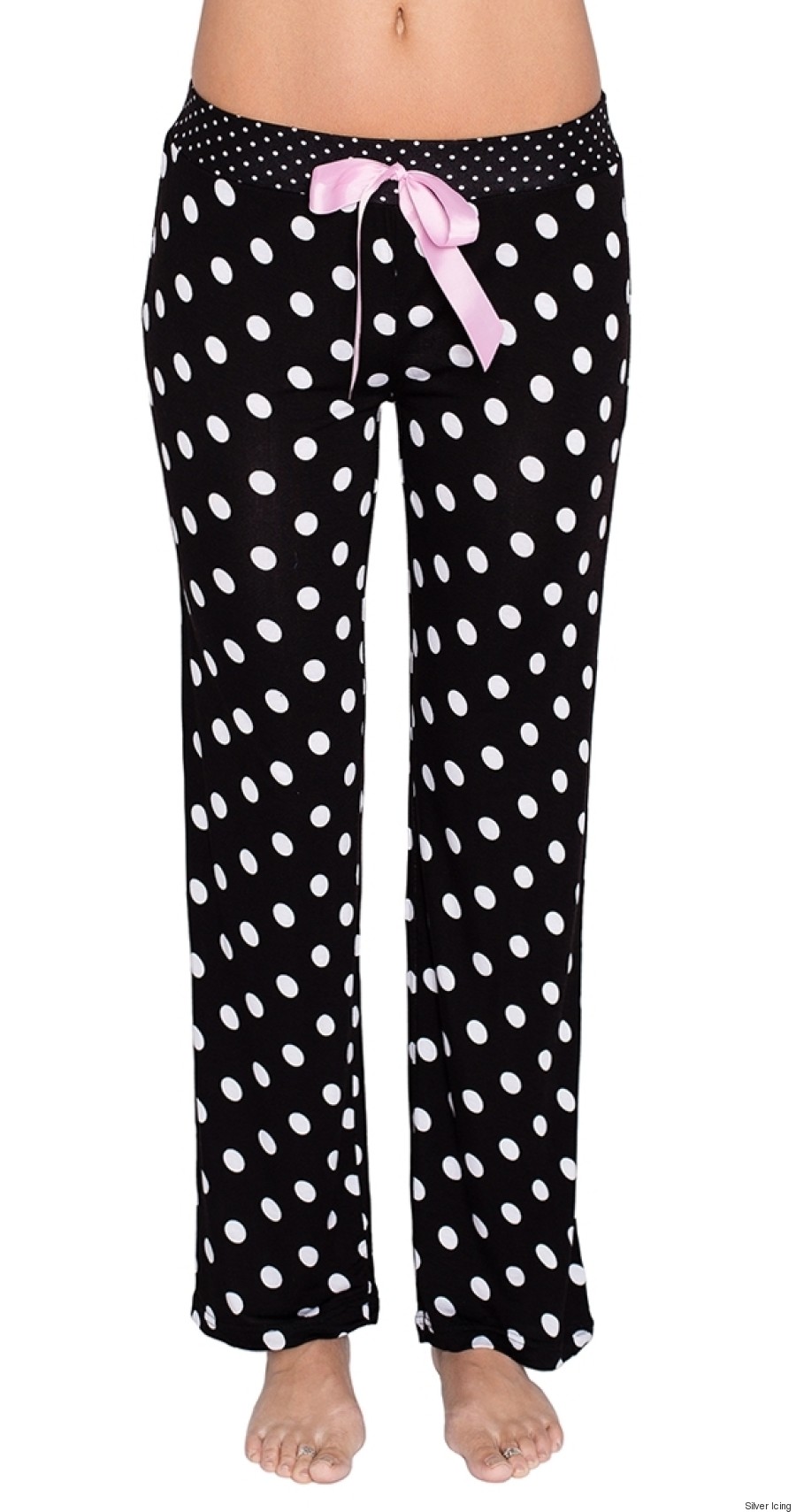 It's important to prioritize what you need now versus what you can get away without. Cut down on your bulky sweaters and knits, but keep a couple out for those cooler spring days. The same goes for your loungewear. Those fuzzy pyjamas take up a lot of space. Instead, opt for a second blanket and lighter pyjamas like these from Silver Icing ($32). Store away the heavier PJs for the fall or winter. The fun part is when you get to haul out your boxes again it feels like you have a whole new wardrobe. Here are some additional tips on how to transition your wardrobe from winter to spring.
Get a second opinion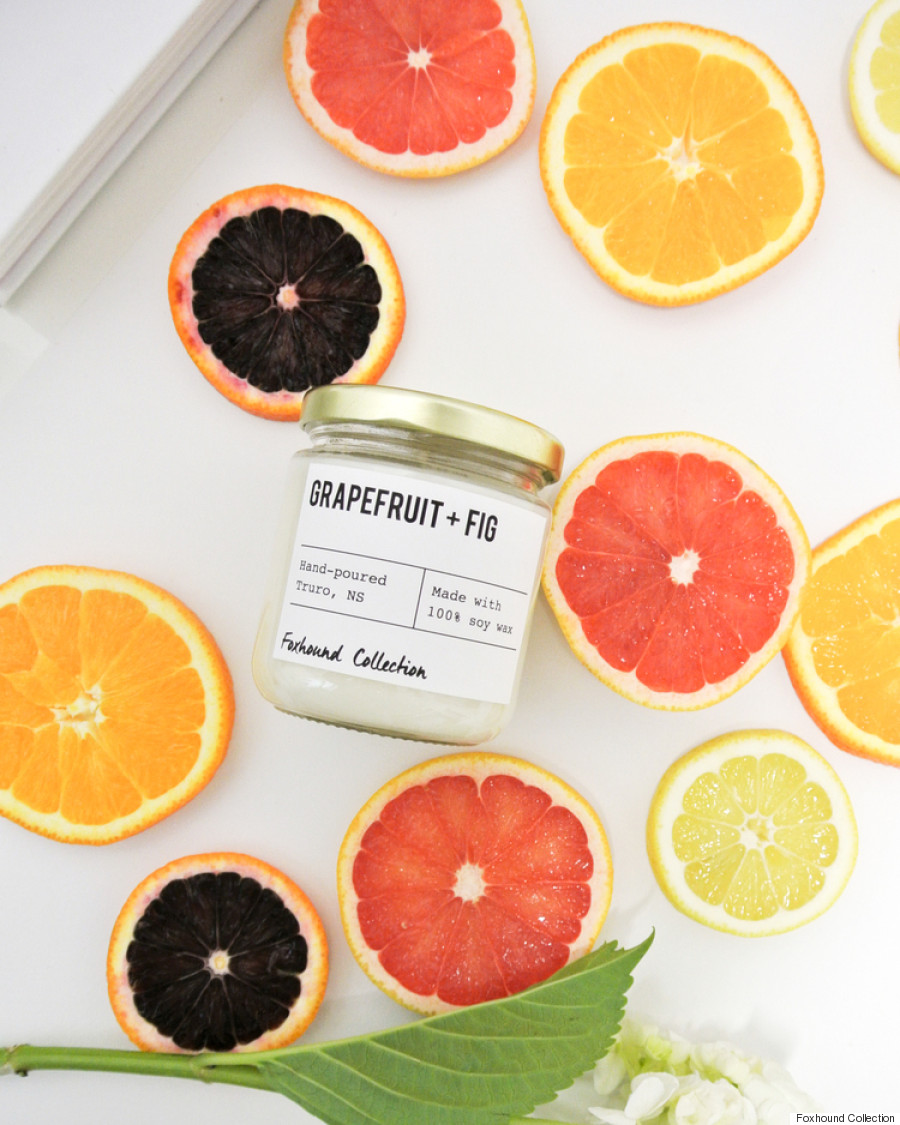 If you're having trouble deciding what to keep and cut, or you're not sure what's trending right now, wrangle your most stylish friends and make a night of it. Just make sure you treat him or her to brunch or a nice gift as a thank you, because we all know closet purges can be exhausting. We love this grapefruit and fig soy candle from Foxhound Collection ($16) and think it would make the perfect thank you gift.
Organize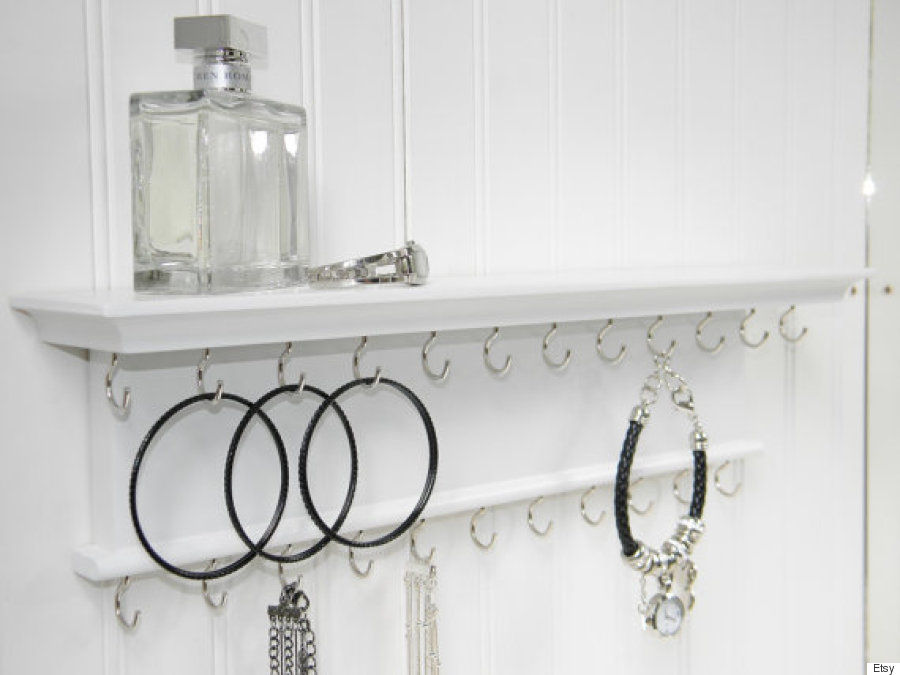 When everything has a place, it's easy to stay organized and it does wonders for your mental wellness when you have a beautifully organized space. Hit up Pinterest and your favorite sites to get some customized storage ideas. It can cost next to nothing if you do it yourself, and it can be oh so aesthetically pleasing. Plus you have the added sense of accomplishment that you did it yourself. But if you're strapped for time, opt for something like this wall mounted jewelry organizer found on Etsy. Pat yourself on the back if you leveled and hung it yourself.
Keep things fresh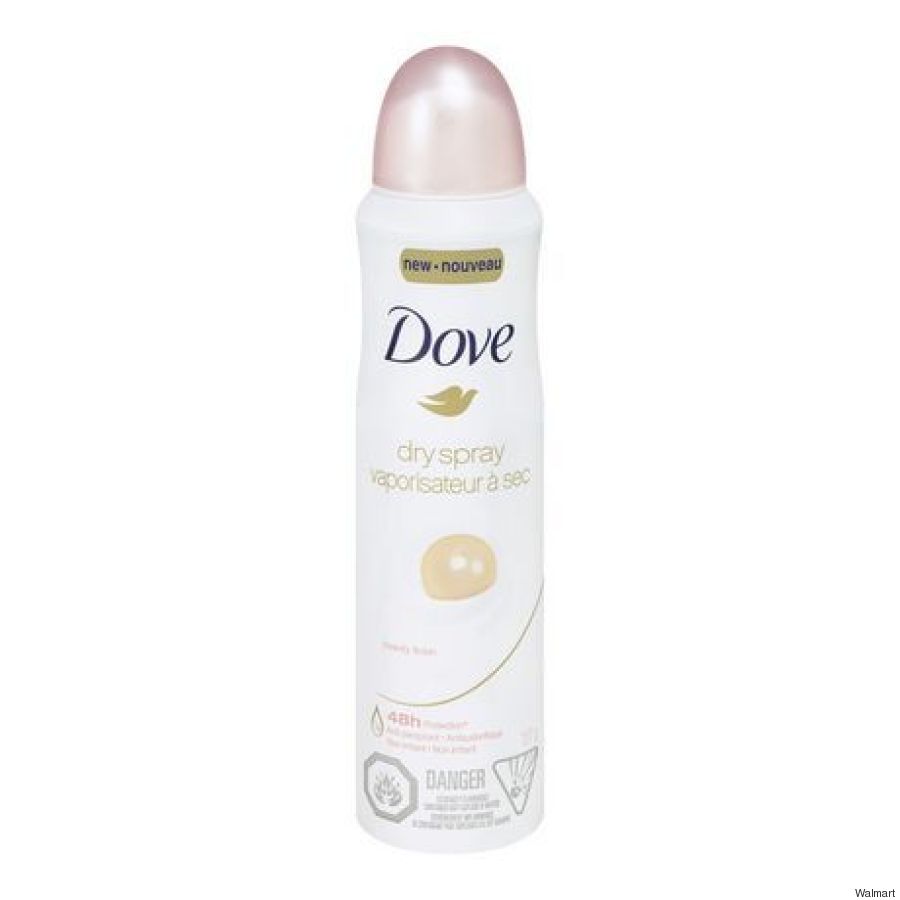 Before storing clothes and outerwear away, be sure to wash them or have them dry cleaned so that they're ready to wear when you pull them out next winter. The same applies to your boots — wipe or brush away any salt or dirt. If needed, bring them to a shoe repair shop to have worn soles, heels, zippers or any other wear and tear repaired. To maintain the structure of tall winter boots, roll up a magazine and stuff it inside the boot. Finally, keep them smelling fresh by lining them with dryer sheets or spray the soles with antiperspirant (works like a charm!). We love Dove Dry Spray Antiperspirant ($6), which will also work for your sneakers and sandals all summer long!
Roll, don't fold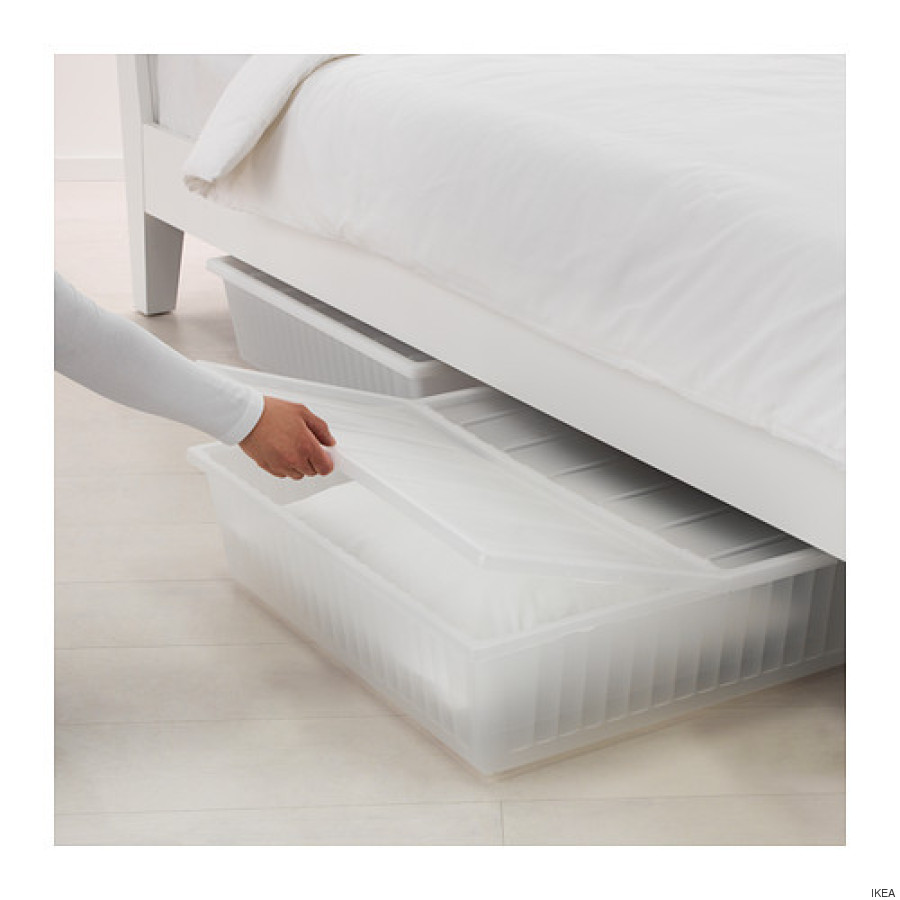 The best way to store clothing to maximize space and minimizing wrinkles, is to roll your items. Simply fold items in half, and roll them up like sushi! You'll have much more space (i.e. you'll need fewer storage bins). Speaking of storage bins, we find that the plastic bins or totes are the best option for keeping out dust and critters, as well as minimizing unwanted odours. Be sure to store clean items and like things together (you really don't want to toss your shoes and boots in with your cute blouses). The GIMSE storage box from IKEA ($14.99) easily slips under your bed. If you're short on space, this will help you make the most of it.
Do you have other tips for spring cleaning wardrobes? Share them in the comments.
Follow Huffington Post Canada Style on Pinterest, Facebook and Twitter!
Also on HuffPost