If you're like us, you hate feet. Sure, we all have them, but when you think about it, they're kind of gross. Big toes, chipped nails, cracked heels, callused soles, pudgy ankles? NO THANKS.
So when we saw Baby Foot, the Korean foot peel product that people are going wild for on social media, we were straight up freaked out. Why? Because here is what we saw:
But here's the low down on this magical peel product — Baby Foot comes with two plastic booties lined with gel. The gel contains alpha hydroxy acids (AHAs), a.k.a citric fruit acids, that will force the fibers of dead, old skin layers to break down.
Once you've worn the booties for an hour, rinse off the gel. You won't see immediate results because the best part of the product is the aftermath — for the next three to seven days, the skin of your foot will start peeling away. If you don't believe us, watch beauty vlogger ColouredBeautiful's video above — it's a pretty nasty experience.
But alas, the grossness of it all pays off. From what we're seeing, you're left with smooth, baby-like feet.
In an interview with Prevention, Debra Jaliman, M.D., a dermatologist at Mount Sinai School of Medicine in New York City, said, "I have patients who swear by Baby Foot — it does work. It basically acts as a very strong exfoliant."
Those suffering from diabetes, sensitive skin, eczema or open wounds on the foot, are advised not to use Baby Foot as it may cause skin infection.
Consider us (grossed out) fans!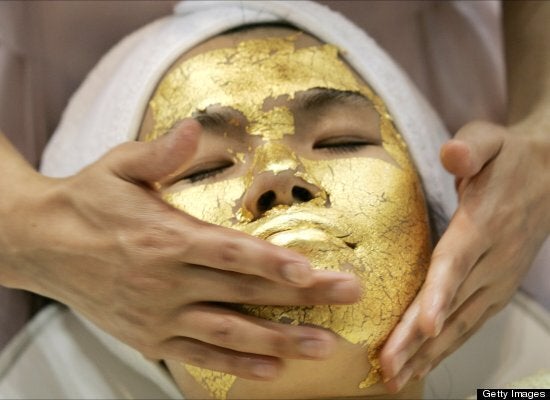 Seriously Weird Beauty Treatments