A marijuana delivery company has found an ingenious way to bring the bud to its customers.
Initiative 71 is a ballot measure that allows the possession of up to two ounces of marijuana, and to transfer, but not sell the drug to anyone aged 21 or older.
HighSpeed is exploiting that "gifting" loophole by selling juice and tacking a little weed on to the purchase of any beverage.
It works like this: first, customers pick any of three strains of marijuana. Then they choose a juice, in flavours such as orange, berry lemonade or grapefruit.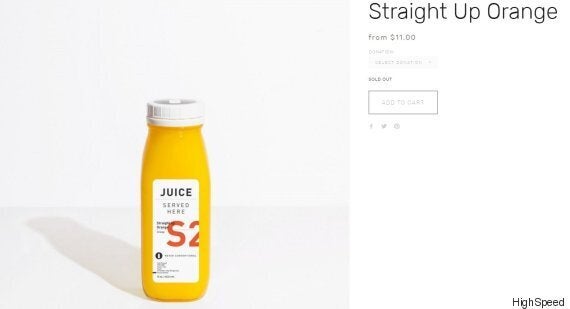 On its own, the juice costs $11. But adding certain amounts of marijuana to the mix runs the bill up to as much as $150.
Then, the company delivers the juice right to you — the pot just comes with it.
"My business model is built on putting cannabis on the back burner," David Umeh, HighSpeed's 25-year-old CEO, told Tech Insider.
The company claims to have hundreds of customers in the D.C. area, and the website was sold out of juice at press time.
It has also cleared its plan with lawyers, company spokeswoman Rachel Bor told the Washington City Paper.
But Umeh admits that higher-up officials haven't exactly approved it yet.
HighSpeed isn't the only business offering weed delivery where it's allowed in the United States.
GreenRush, which is based out of San Francisco, delivers medical marijuana door to door using an app.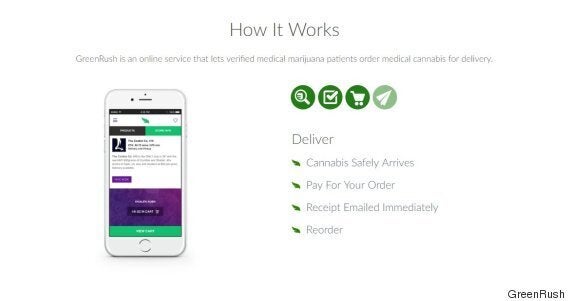 The service allows you to search for a dispensary, choose a strain of marijuana and have it delivered within an estimated time frame.
The business has modeled itself after food delivery services such as GrubHub, which lets customers order from restaurants online, TechCrunch reported.
And there could be plenty of distribution options if it passes.
Meanwhile, in Ontario, Premier Kathleen Wynne said last year it would "make a lot of sense" for provincially-run liquor stores to sell it if it's legalized.