Sure, we may think bras are fabric prisons for your chest, but they do have their moments. They totally support us and for that, we say good job, bras.
And our love for bras could be growing in thanks to a new piece out of South Korea. Ladies, it's the corset-bra and it's pretty much the instant cleavage maker you've all been waiting for.
The mind-blowing Corset Nubra intimate, discovered on Korean fashion site Somethin' Sweet by Marie Claire digital editor Lauren Valenti, perks up the girls with "two adhesive, wing-shaped chicken cutlets" that lace up with a drawstring tightening system (so you can adjust accordingly, as you can see in the video above.)
GENIUS.
As noted by Valenti, the Corset Nubra is designed to be worn under your regular bra, so all the support you need is there.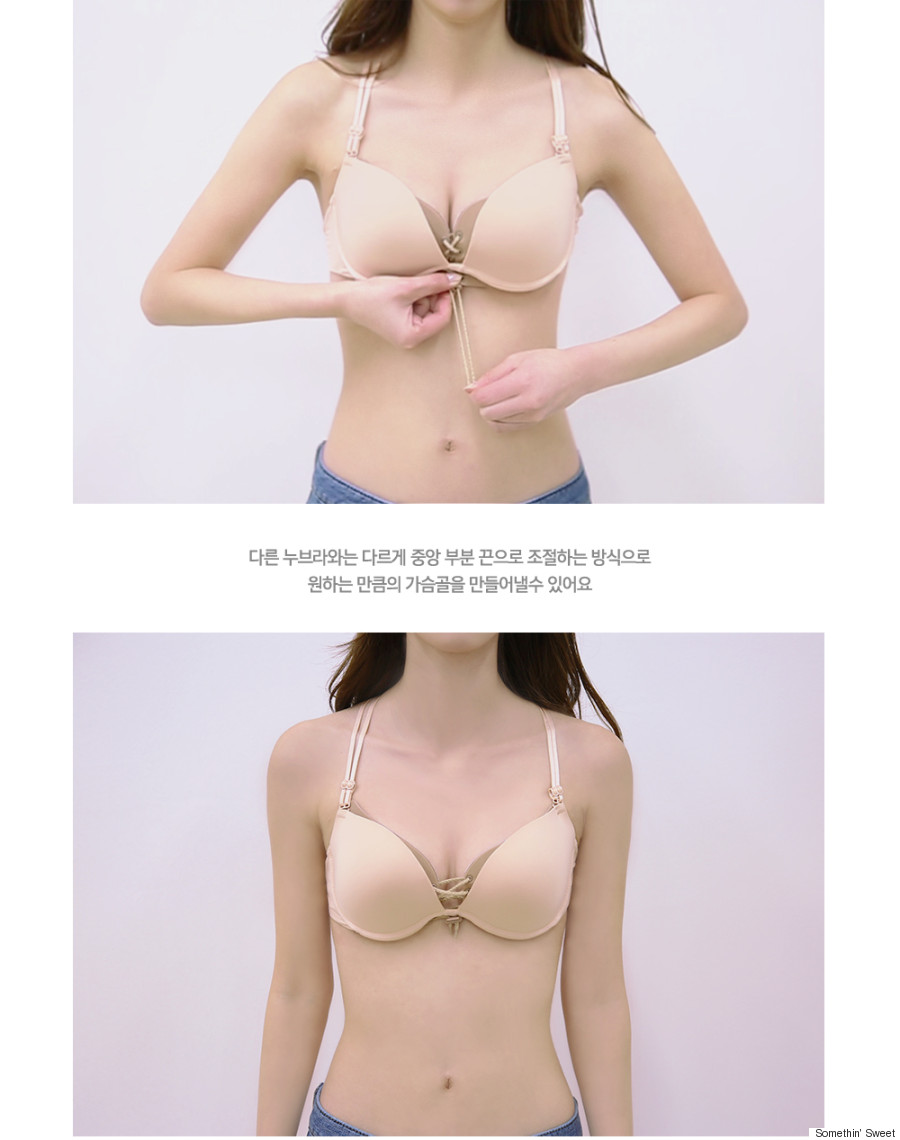 And you can't deny the difference it makes than just a regular bra: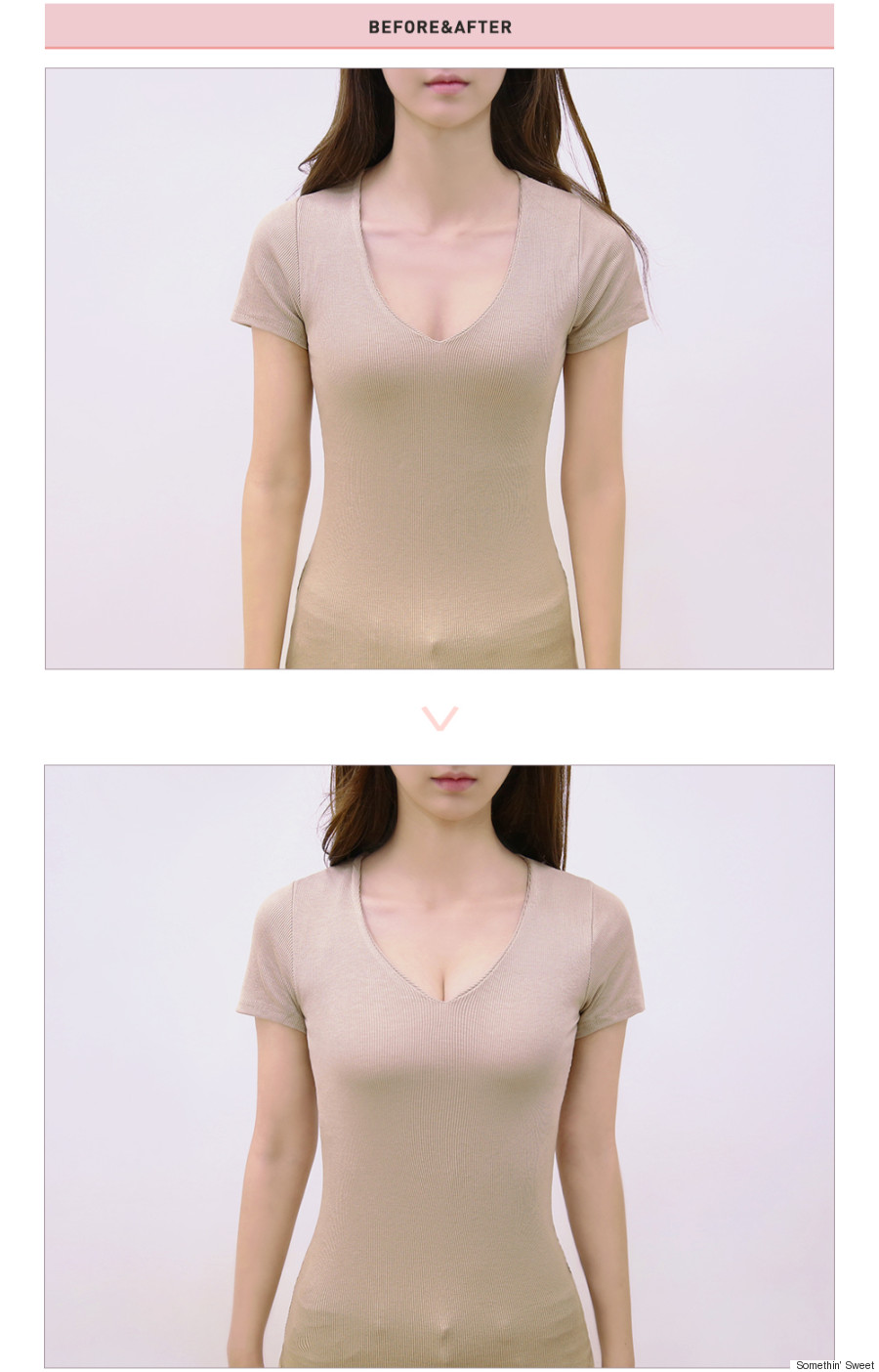 So how much does this little engineering wonder cost? $12 USD (with international shipping fees, of course).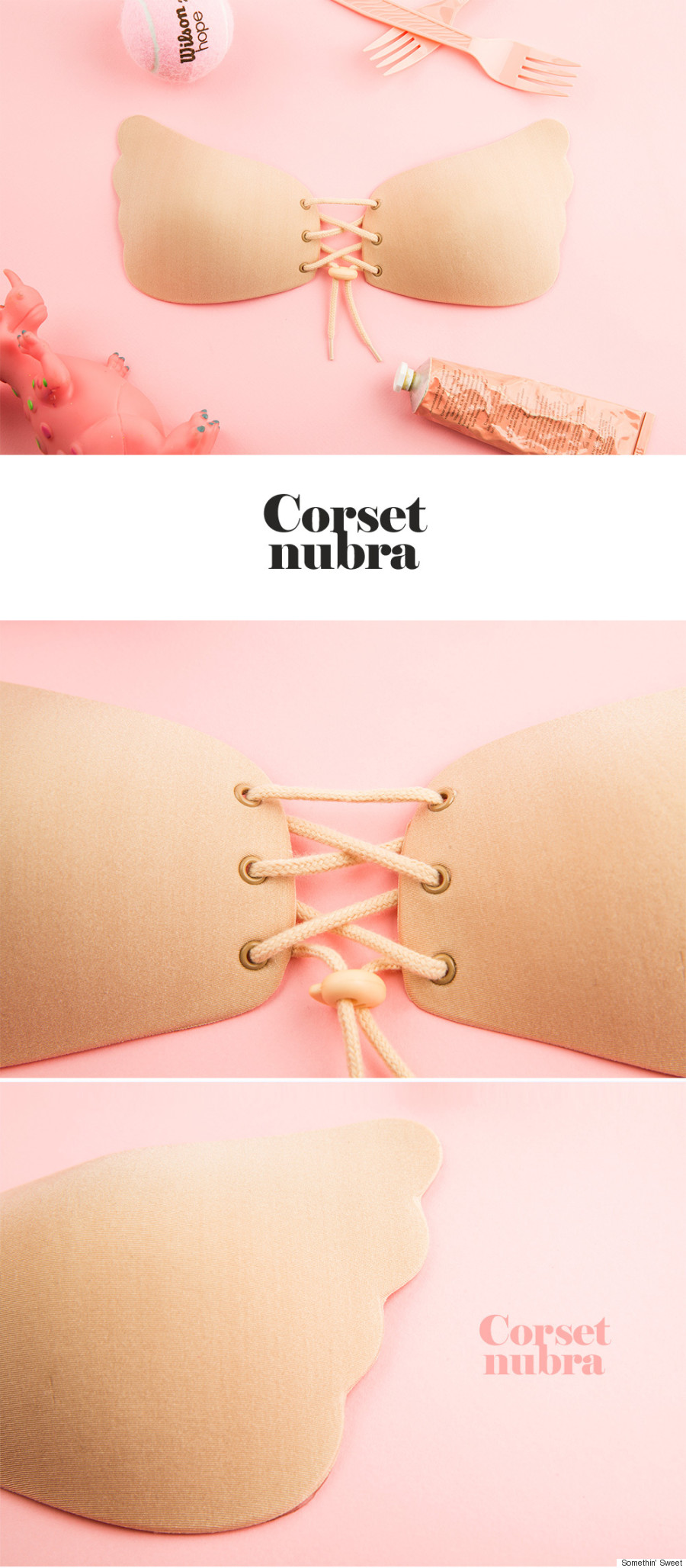 We don't know about you, but we're getting rid of our cleavage tape and push-up bras and gettin' this corset-bra instead!
Follow Huffington Post Canada Style on Pinterest, Facebook and Twitter!
Also on HuffPost
Bra Questions -- Answered!