Ontario-based auto parts maker Magna is favoured to win the contract to build the electric "iCar" on which Apple has been secretly working for the past year, according to news reports out of Germany.
Magna's Austrian division, Magna Steyr, will build the "iCar" at an auto plant in Austria, the daily Frankfurter Allgemeine Zeitung (FAZ) reported this week.
The business paper Handelsblatt was less certain, reporting only that Magna is the lead contender in the race to build the car, after talks broke down between Apple and automakers Daimler and BMW. Magna had been named before as a potential contender to build Apple's car.
FAZ reports Apple has a secret lab in Berlin where it has gathered 15 to 20 top German automobile experts to brainstorm plans for an electric car.
Dubbed "Project Titan," Apple's plan to develop a car has been the subject of countless rumours over the past year, including that the car will be driverless. FAZ suggests that while the car will be electric, it won't be initially driverless because that technology isn't ready for production.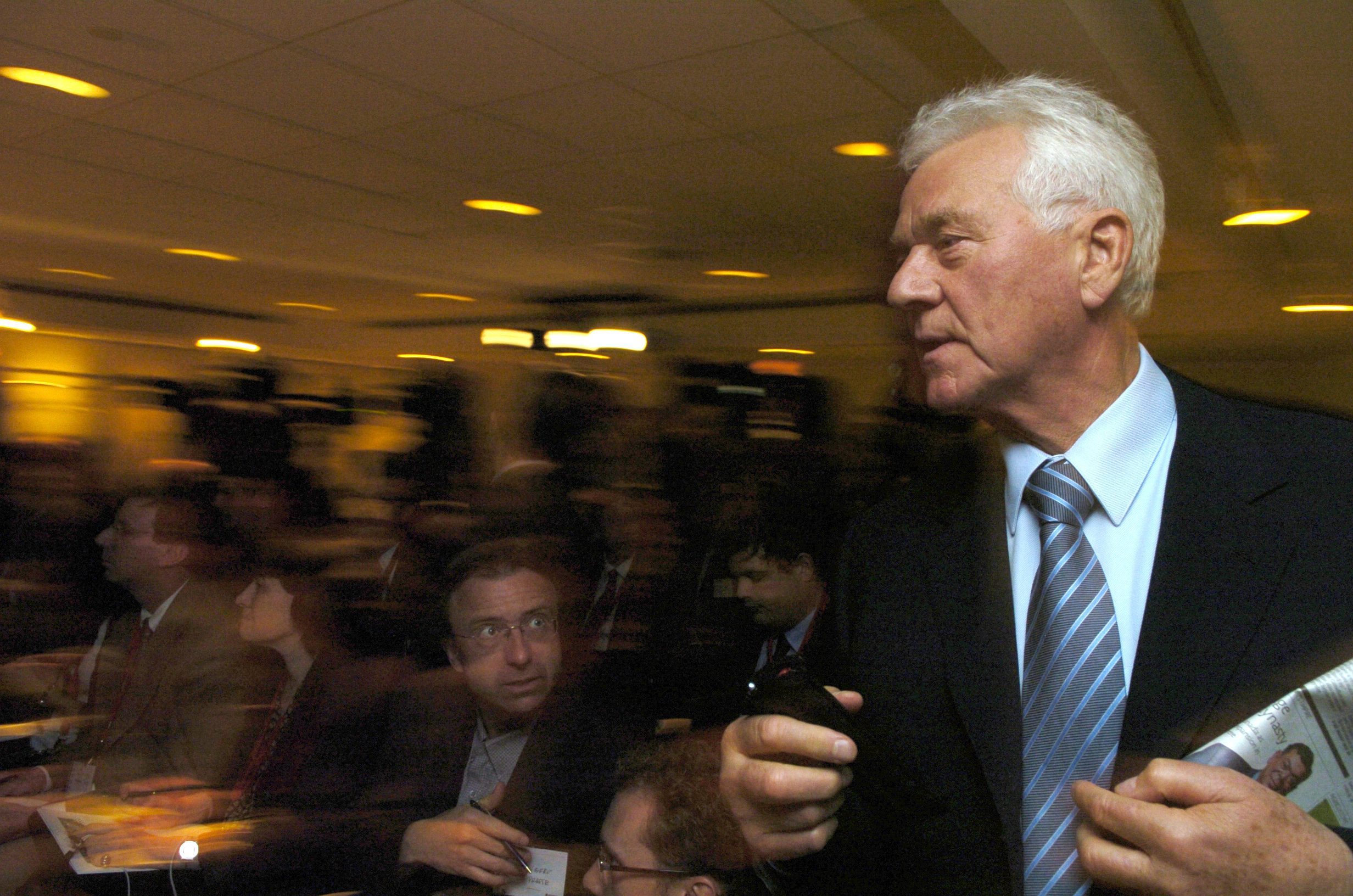 Frank Stronach, founder of Magna International, at a press scrum in Toronto, May 2007. (Photo: The Canadian Press)
With 139,000 staffers worldwide and more than US$36 billion in annual revenue, Magna is one of Canada's largest corporations.
The Aurora, Ont.-based company was founded by Frank Stronach, an Austrian-Canadian businessman who still has ties to his old country. In recent years, he has become involved in Austrian politics.
Stronach's daughter, Belinda Stronach, spent some time in Canada's political limelight, having been elected to Parliament as a Conservative in 2004.
Stronach famously crossed the floor to join the Liberals in 2005, bringing an abrupt end to her romantic relationship with Conservative MP Peter MacKay.
Also on HuffPost