Diversity in fashion continues to be a hot topic. More and more people want to see models of different shapes, sizes, races and abilities on runways, magazine covers and advertisements, in addition to the models has deemed traditionally "beautiful."
And while we have seen more representation in the fashion world, there's still a long way to go.
Just ask Tessa Smith, a 17-year-old model and two-time cancer survivor who lost her eye at three months and her leg at age 13 because of the illness. The Canadian teen, who is an aspiring writer based in Peterborough, Ont., is all for seeing diversity in fashion, especially on the runway — so much so, in fact, that she is pursuing a career in the industry.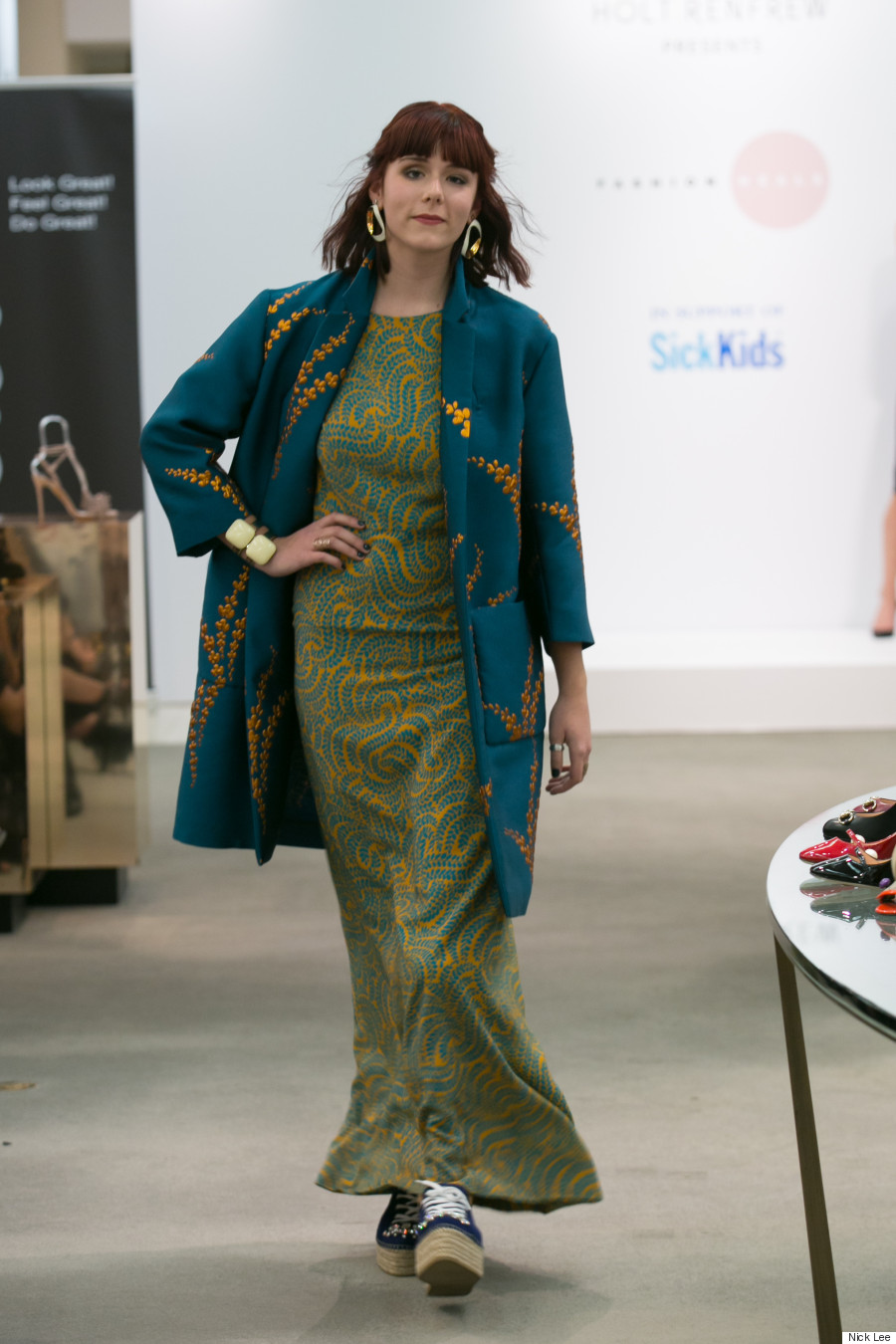 Tessa Smith, a 17-year-old two-time cancer survivor, walks the runway at the Fashion Heals fashion show in Toronto on Wednesday.
In 2015, Smith applied to different modelling agencies in Toronto, chronicling her experiences in a post for the Toronto Star.
"I explored the modern industry today and views on acceptance to models with disabilities or even just people who don't necessarily have that runway look," she told the audience members at the second annual Fashion Heals fashion show in support of SicKids Hospital at Holt Renfrew in Toronto on Wednesday.
"When I had started the process of the photo shoot and submitting the photos to Toronto agencies, I told myself it was to test the limits of what society considers beautiful. The truth is I was actually testing myself and I had already found what I needed."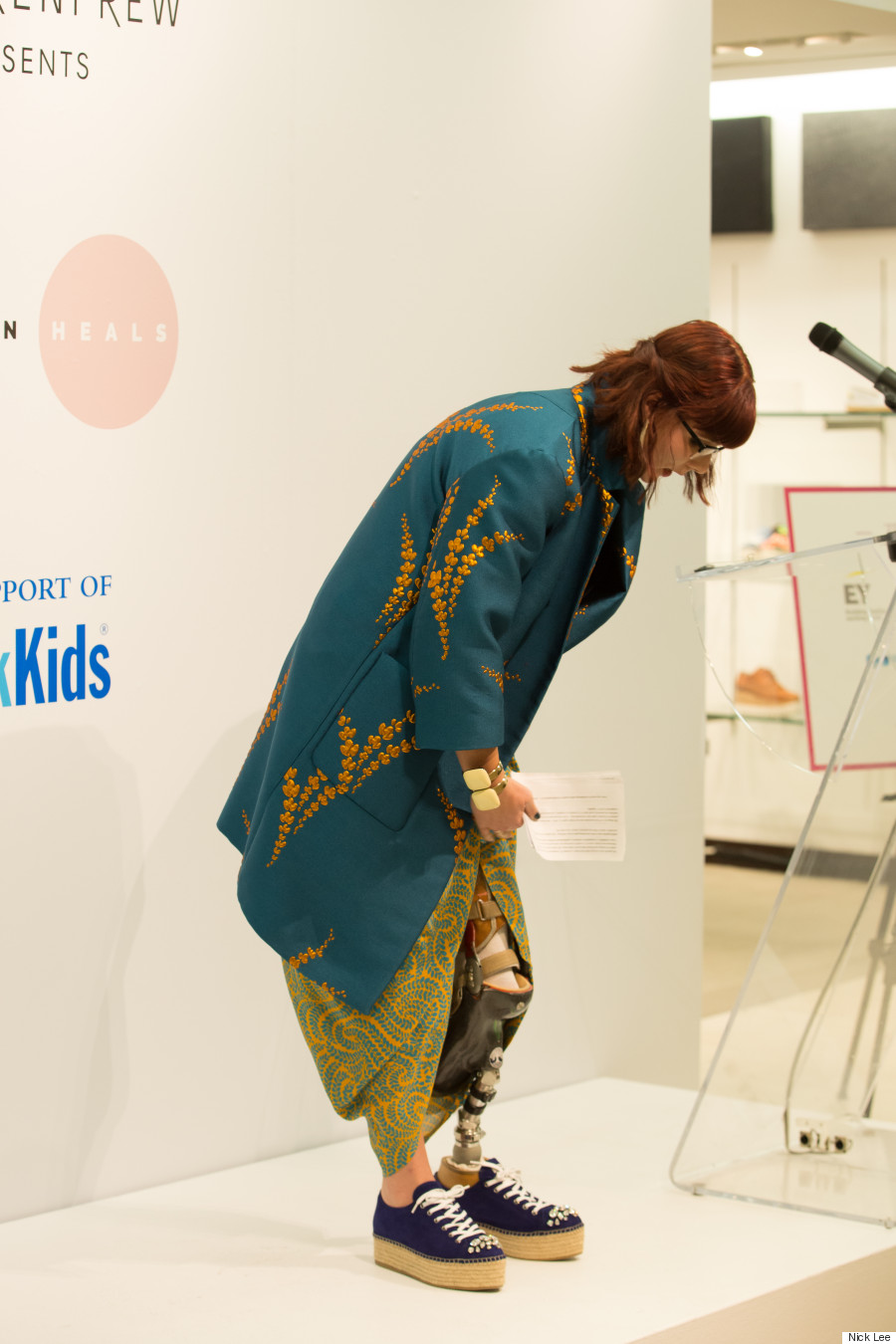 Tessa shows her prosthetic leg to the audience at the Fashion Heals fashion show in Toronto on Wednesday.
And while Tessa did receive an offer to sign from one agency, the rest were either not "looking" for models with disabilities, or just didn't respond.
But she didn't let that ruin her spirit.
"I think [that's] the way society is," she told HuffPost Canada Style. "I just don't take it personally. I know it's not me, it's disabled people in general are just not looked upon as beautiful and I think we need to change that."
Tessa, who recently walked the runway at Lesley Hampton's show during Fashion Art Toronto (FAT) last week, says it took some adjusting to become comfortable with her body, especially after the amputation of her left leg.

"Just after my amputation, I would stand in the mirror all the time and I would stand so my leg was out of view so I could just see the right side of me and I was like, 'Man, I really don't like the way my leg looks in certain things,'" she told HuffPost Canada Style. "Gradually, day by day, I brought my leg into the picture and I think just that self-acceptance made me feel confident. And then when other people accepted it as well, I just went out into the world and said, 'Hey this is me!'"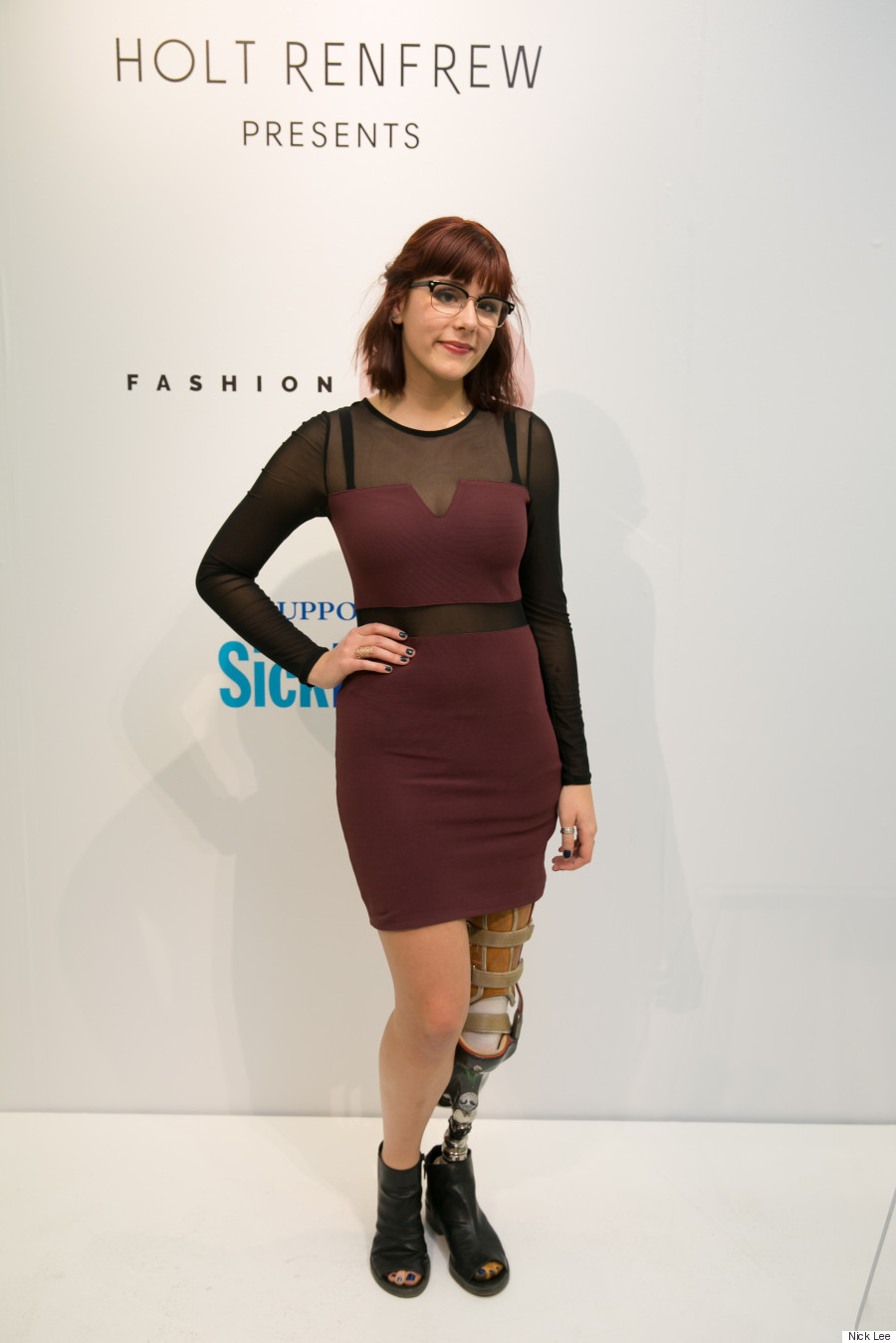 And Tessa says fashion played a "huge role" in keeping her spirits up during her treatments at SickKids Hospital.
"When I was sick I was a lot like Angie [another SickKids patient walking the show]. I would head in there in these big earrings and this awesome outfit and I would be like, 'Hey guys, I'm coming in for chemo!' and they'd be like, 'Cool!'" she explained.
As for when she sees other models with disabilities on the runway? Well, it brings a huge smile to Tessa's face.
"I freak out every time I see someone who's not the typical runway body look, strutting their stuff feeling confident. We need so much more of that."
Follow Huffington Post Canada Style on Pinterest, Facebook and Twitter!
Also on HuffPost
Quotes On Why Diversity In Fashion And Beauty Matters