**NOTE: This recap contains spoilers for "Big Brother Canada" season 4.
Brothers Nick and Phillipe Paquette started week eight with a big decision. After Canada nominated the siblings as Head of Household for the week, the two debated nominating the usual suspects (Jared Kessler and Kelsey Faith) against the house's other showmance (Maddy Pavle and Ramsey Aburaneh).
In an effort to stay on their fellow houseguest's good side, the Paquette brothers ultimately nominated Pavel and Aburaneh, with Pavel remaining their true target.
It seemed like everything was on track until tragedy struck on Sunday morning as Aburaneh was told on camera that his father was very ill and would need surgery.
Distraught, Abruaneh faced a decision of his own, he could stay in the house or go home to be with his family. It certainly wasn't an easy decision, especially since he had won POV for the week, essentially securing him another week in the house.
But family comes first, and Abruaneh opted to self-evict himself, removing himself from the game and the jury — leaving the brothers to nominate another play for eviction.
While the obvious choice was Kessler, a point Aussie houseguest Tim Dormer brought up, the brothers seemed too scared to make a big play, forcing Dormer to volunteer as a pawn.
Little did he know, the brothers were hoping he'd get the boot. But as any fan knows, Dormer is simply too darn good at making friends to go down against someone who only makes enemies, so Pavel was evicted in a unanimous vote.
With Dormer getting closer to the finale, we're starting to wonder if the foreigner can actually take the title of "Big Brother Canada."
Thursday night's episode also saw the return of Abruaneh, who gave an update on his father's condition. While his father was still in critical care, he had successfully undergone surgery and is expected to recover.
Fans watching the live feed on Thursday already know Cassandra Shahinfar was the new HOH, after her father won her the title in a competition against houseguests family members. In addition to winning the HOH suite, Shahinfar also won some time with her dad.
We'll get to watch the sweet moment when the two are reunited on Sunday night when week nine (a.k.a double eviction week) kicks off at 7 p.m. ET.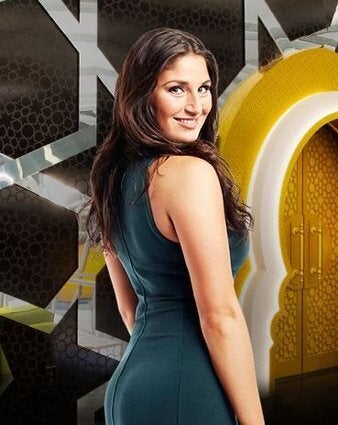 Big Brother Canada Season 4 Houseguests