After having a bad experience with my first facial seven years ago, I told myself my skin was way too sensitive for any type of facial.
But as my oily skin started to break out from the gym and everyday stress, I thought I would give a facial wand a try.
In the world of fancy wands like Clarisonic, I first tried the inexpensive Olay Pro-X which completely turned against me. My skin was dry, my face broke out and my visible dark spots didn't go away.
I was first introduced to Bliss' products in general in the last few years, and while I've always been a fan of their hydrating moisturizers, I've never had the chance (or courage to be honest) to try out a wand.
But after getting my hands on this tech-savvy wand for a few weeks, my skin hasn't been the same.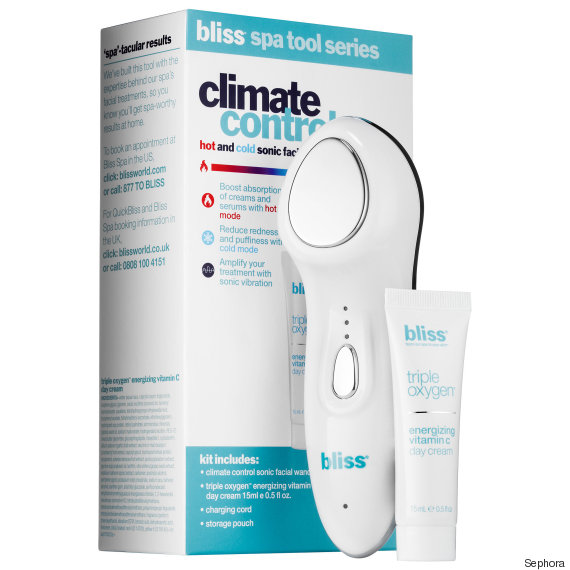 The Bliss Climate Control wand is kind of revolutionary. It has a hot and cold setting meant to absorb your favourite creams, shrink pores, get rid of redness and reduce fine lines on your face.
The wand itself has four settings: hot, hot with vibration, cold and cold with vibration.
To start, wash your face with a cleanser and dab on your favourite serum, day/night cream or hydrating oils. With a click of a button, the first setting stays on for about two minutes, during which you can glide the wand across your face and neck in a soft motion.
Once the setting is off, you can switch to the cold version in three seconds. The product itself advises users to use the vibration method to "amplify the treatment," and I found this does work best for my skin.
After a couple of weeks, I did notice some things right away. This by no means is a miracle wand that will get rid of all your acne scars and tighten up every pore, but it won't make your skin break out. The first thing I noticed was how smooth my skin was — the only time my skin felt that smooth was after my first in-salon facial this year.
The second thing I noticed was the reduction of redness and puffiness around my cheeks and eye areas. The cold vibration mode really helps with these areas, and for the most part, it's a nice soothing sensation as well.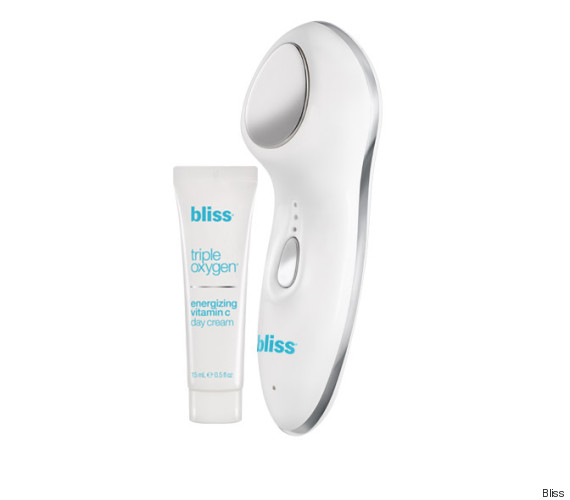 The last thing, and probably my favourite thing to be honest, is how different your makeup looks after using the wand. Because the warm setting absorbs creams, it leaves a nice base for an additional layers of product.
I have been using the wand for about two and a half weeks now, mostly in the evening and twice on the weekends. Sometimes I just do it while watching TV — there's no reason to sit patiently in front of a mirror. The kit includes a vitamin C day cream (which smells amazing), a charging cord and a storage pouch for travel.
And although using it twice a day is recommended, if you have sensitive skin like mine, you can get away with just using it once.
Bliss Climate Control wand is available for $169 at Sephora.
Follow Huffington Post Canada Style on Pinterest, Facebook and Twitter!
Also on HuffPost