Prom season is on its way, and while all of us are about 16 decades too old to care, you'll be hard-pressed to find anybody who doesn't get super-nostalgic over a glorified school dance. (Last year I took pictures with my little cousin in her backyard and realized in that moment that I am now officially kind-of old.)
But the thing about prom in 2016 is that it is in no way like our proms of yesteryear.
First of all, everyone who goes to prom now has a cell phone. Second, everything just seems fancier. My proms were set in a university hall and decorated with like, two streamers. Which is why I've chosen to write about the prom go-to stores of yesteryear. Because while we may not have been as glamorous, we still looked damn good. (She screamed into the night.)
1. Suzy Shier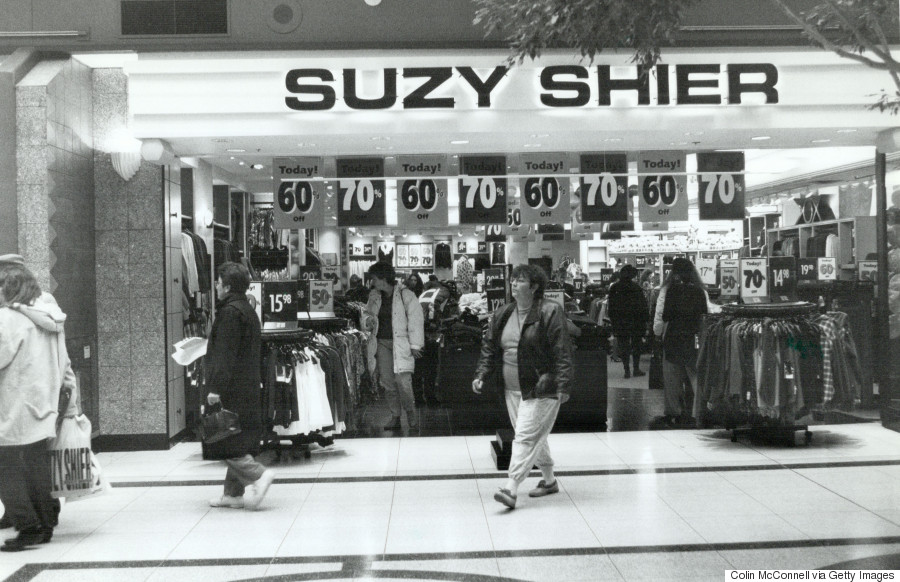 Lest we forget the biggest question posed to us between 1998 and 2002: do we buy our dresses from Suzy Shier or not? This is because pre-Y2K, the brand was everything. Like a mall within mall, you could pick up formalwear, sweaters, jeans, and makeup, all while scoring a whopping 10 per cent off your purchase with the use of a Prestige card. (And one time, because I used my card so much, I won a gift basket.) Were the clothes of great quality? Absolutely not. But did any of us care? How dare you ask. You try finding another store with a matching sweater-set for less than $60. (Which, by the way, I wore to Confirmation. So there.)

2. Mariposa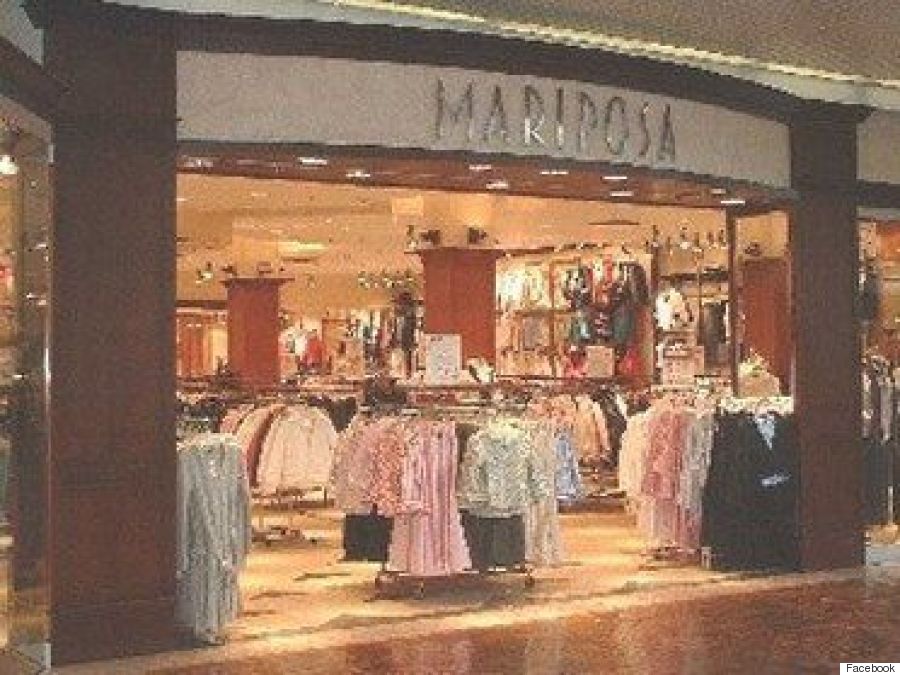 If you can't remember Mariposa, please logout of your web browser and travel back to a time in which you can bask in the glow of OTT formalwear priced reasonably well. For teens of the '90s specifically, Mariposa offered a gateway into adulthood: its dresses were floor length, satin, embellished — and often required the use of a strapless bra. (Very adult, you guys.) Also: they couldn't kick you out of the store if you just wanted to try dresses on. Which I may or may not have, but only after making sure everyone knew I was for sure going to buy a camouflage T-shirt to justify all the fitting room time I was wasting.

3. Reitmans
Okay, look, I confess: did I include this because I know someone who bought their prom dress here? No. Did I include this because I bought my grade eight graduation dress here? Absolutely. Picture this: It was kind-of crochet and kind-of lace, and boasted a crew neck with no sleeves. It was blue and it had a slit up one side. I paired it with questionable wedge heels and an embellished headband, and one of the boys I liked told me I "looked good." Also, I carried a lunchbox purse and wore Hello Kitty makeup, and then could not listen to Backstreet Boys' "Millennium" without crying that summer because I danced with Steve W. to "I Need You Tonight." See also: this time of year is super nostalgic, am I right?

4. Le Chateau
What's this? A brand still thriving and built upon the prom and/or formalwear dynasty? Correct. But let's go back to 2002. Let's revisit 2003. And let's talk about how Le Chateau offered an alternative to traditional prom wear by making short dresses and print dresses a bankable thing. In grade 12 and super-12 I found myself clad in the clothes of the Chateau, having picked up one dress for a whopping $35 and eventually wearing it to Christmas parties and maybe a wedding to ensure I got my money's worth. The other? I paid $125 for and wore to prom in grade 11 alongside a half-up/half-down hairstyle that absolutely made me look like I had a mullet. I regret nothing, except not keeping both pieces.

5. Fairweather
A mall staple. A place rich with coats and gowns. A store so important to mall culture that most of us have family members who worked there. And yet, while the store still stands, the splendor of its turn-of-the-century offerings remain unrivalled. Back then, upon entering, we were treated to an array of in-colours, of rhinestones, and of halter top necklines. Skirts were full, and tones were bold. And now? Well, now we're all too old to go to prom without it being very, very weird. So we actually don't know what prom dresses Fairweather has anymore. Which means that as far as I'm concerned, the dresses they boast are the exact same.

6. Jacob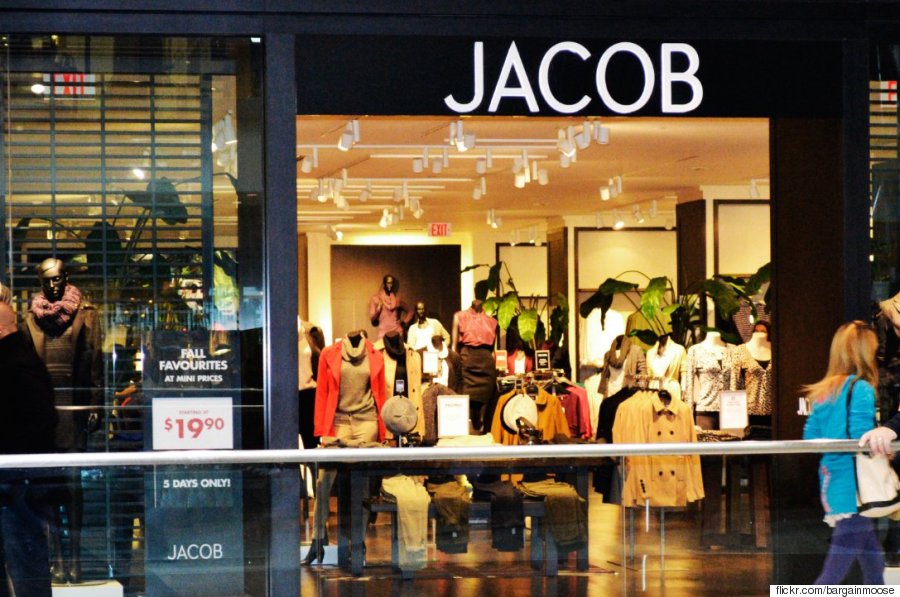 RIP you beautiful treasure. The rules of prom shopping at Jacob went as follows: if you did not care about going full-prom, you picked up a strapless knee-length dress and wore a wrap and/or scarf and you never thought twice about prom dress shopping again. Or, if you were me, you went in with the intention of achieving this, but left with a collection of knee-length sweaters and a pair of jeans that laced up like Christina Aguilera's.

7. Laura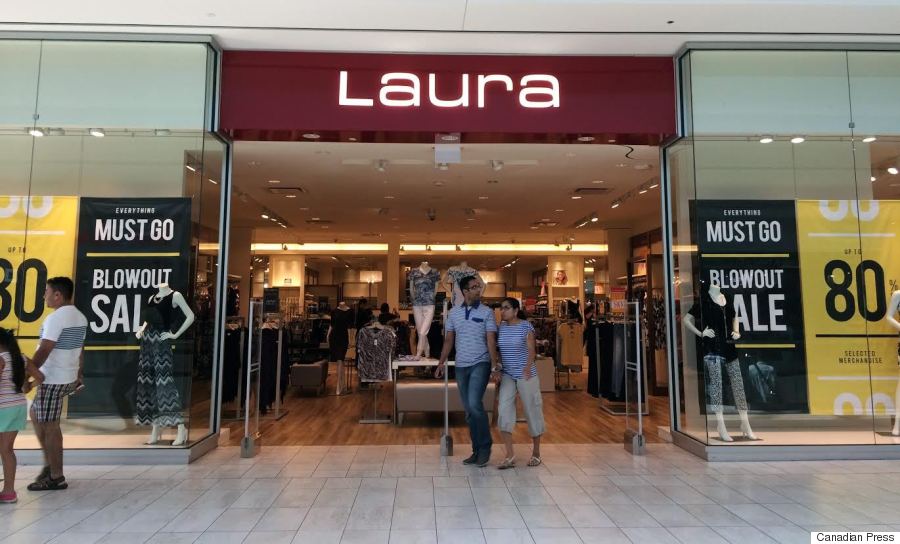 Only in Canada could a chain named Laura thrive (that wasn't a chain connected to chocolate or ice cream or a great Canadian hero). But there it was, in all its glory, offering teens prom-appropriate options that parents approved of too. Did I go in here? No, because it had the reputation for being expensive and my parents weren't about that life. But I did walk by it, and know a girl who wore a dress from here, and it was nice and the store was well lit, but it was also next to the American Eagle, so I'll give you three guesses as to where I went instead.

8. Melanie Lyne
This store was for grown-ups. This is still a store for grown-ups. If you wanted to go to prom looking like a grown-up, you bought your dress at Melanie Lyne (the most grown-up sounding name of all).

9. dELiA's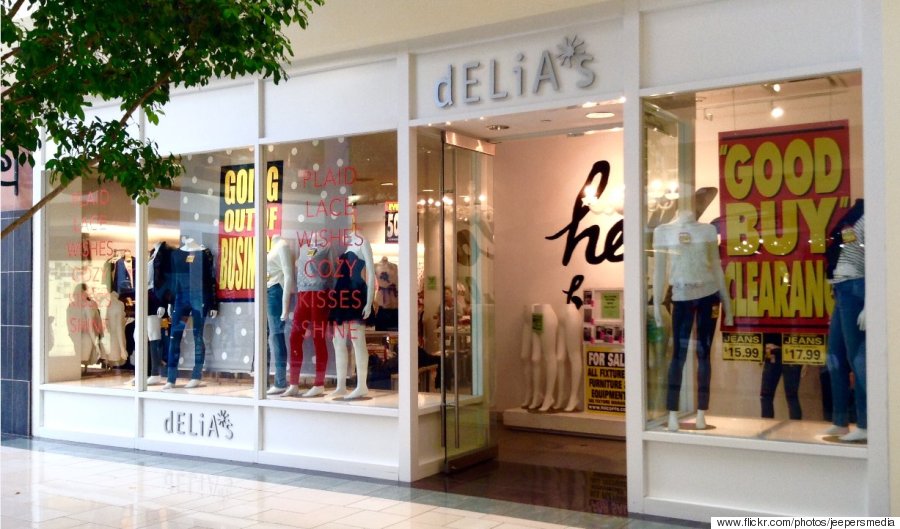 Let's cut to the chase: if you were rich or you were cool, you got your prom dress from dELiA's because some of our parents (hi) were not going to pay those shipping fees for something you couldn't even try on and only looked at via catalogue. So, did you have a hip family? Did they drive to Buffalo a bunch? Did they vacation in Florida? Did they have a lot of money in general? Congratulations: you got your prom and/or grad dress at dELiA's and all of us were very jealous of you, and maybe still creep you on Facebook as adults now.

10. Stitches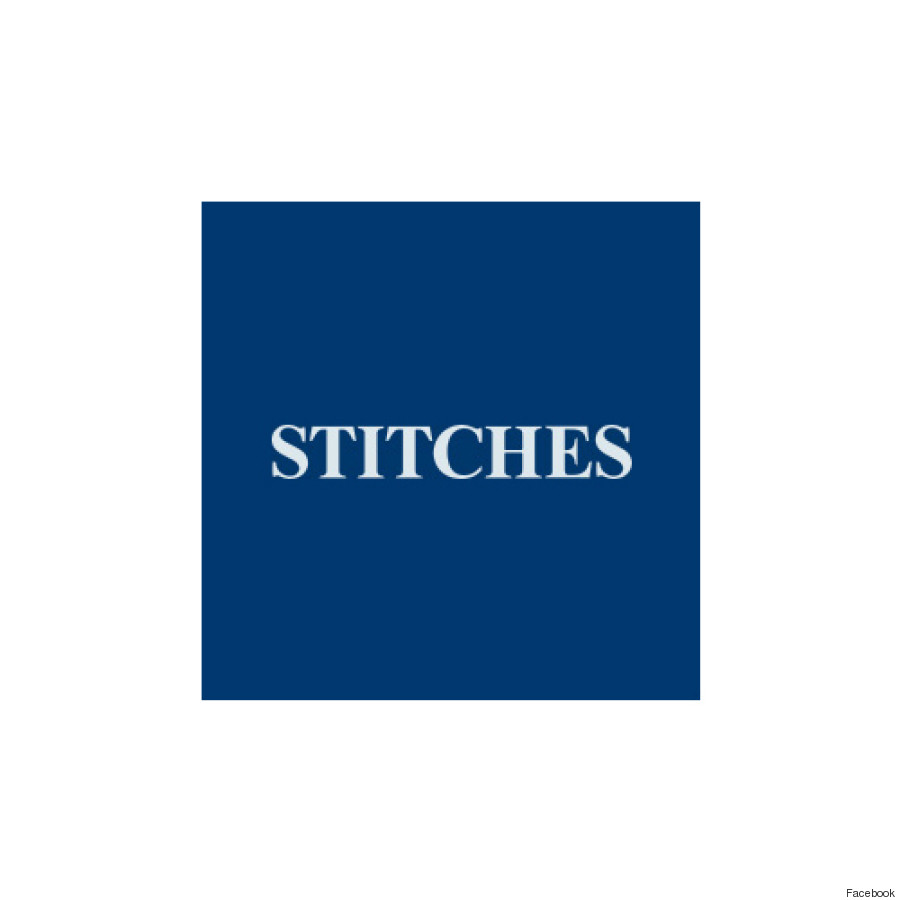 File under: "Mom can I buy this?" and her saying "Nope!" (But whatever: you got the last laugh when you bought those pleather pants you wore all summer. Take that, authority.)
Follow Huffington Post Canada Style on Pinterest, Facebook and Twitter!
Also on HuffPost