In today's edition of weird things you never knew existed, we present to you "hand-knitted penis holders."
We'll let that sink in for a bit.
What exactly is a "hand-knitted penis holder," you may ask? Knitted boxers with a special extension for a man's genitals.
Take a look: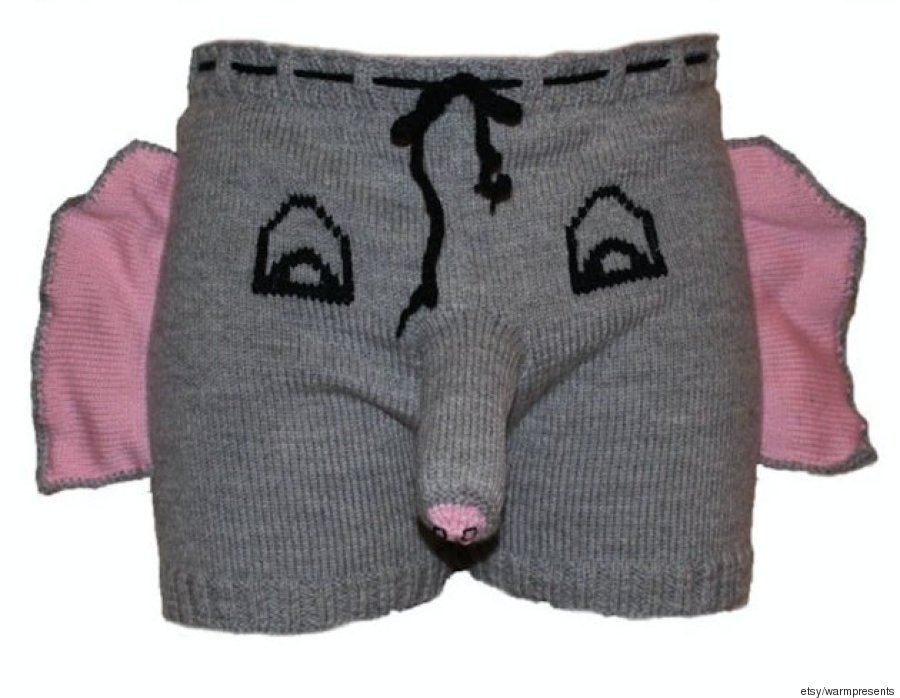 Available at etsy shop Warmpresents (fitting name, no?), these, uh, unique boxers are handmade in Lithuania, and are described as "the perfect novelty birthday gift for your man" by the shop.
"Everyone likes to snuggle an elephant and these elephant boxers are really cozy and warm," reads the description on the elephant boxers. "It's not the size of the trunk that counts! Or is it?"
Oh so cheeky, Warmpresents!
The underwear also comes in a snake, carrot, cannabis and mushroom (we think?) versions.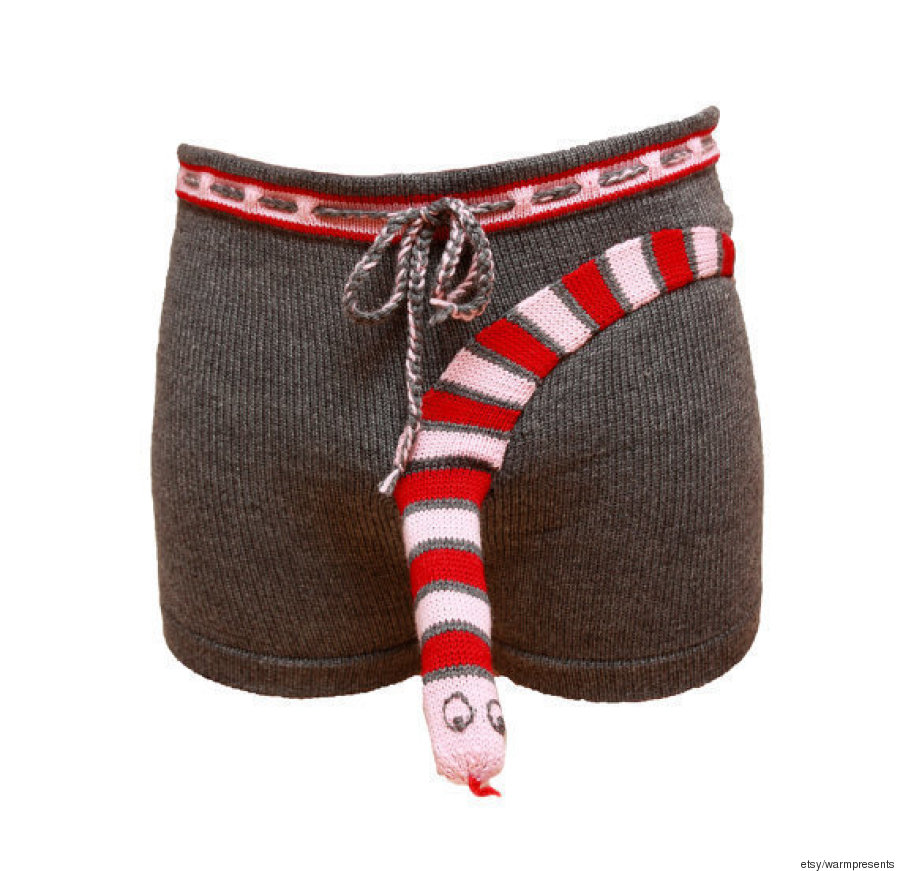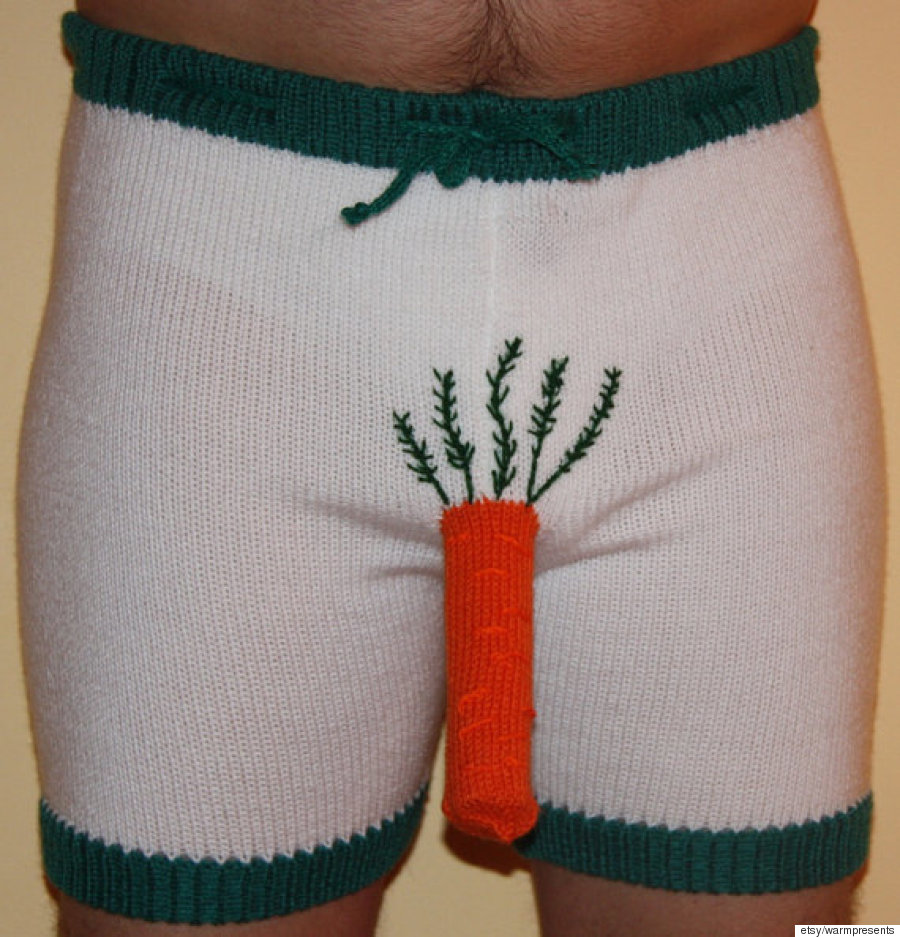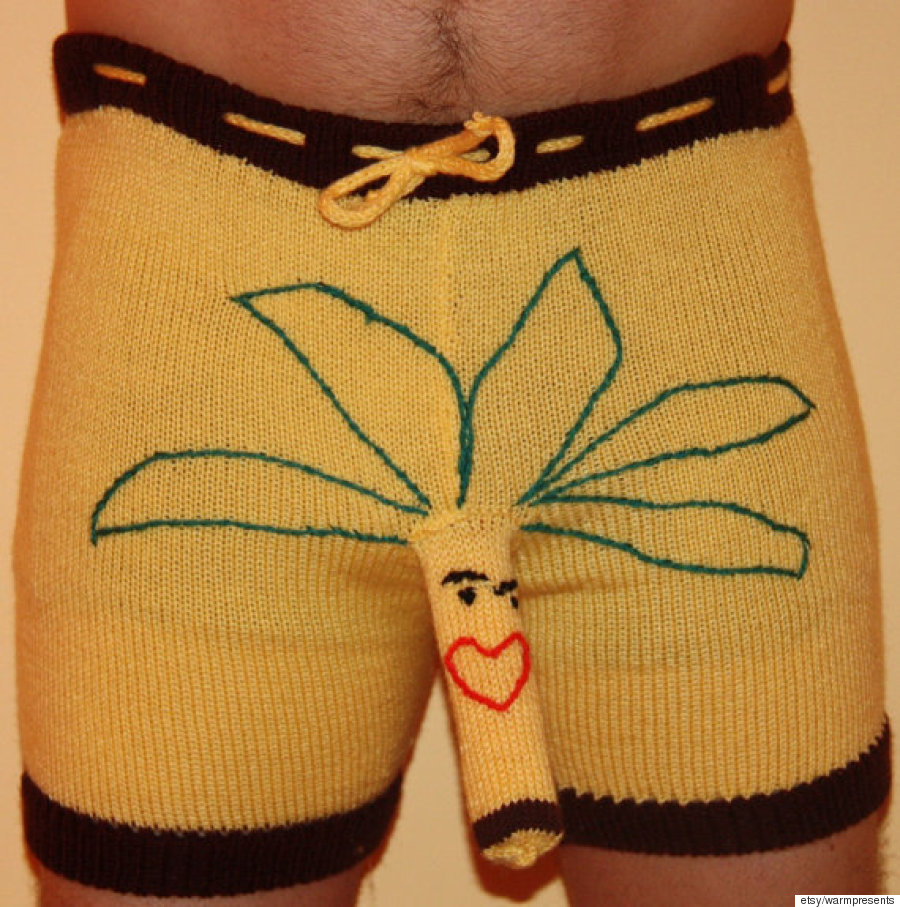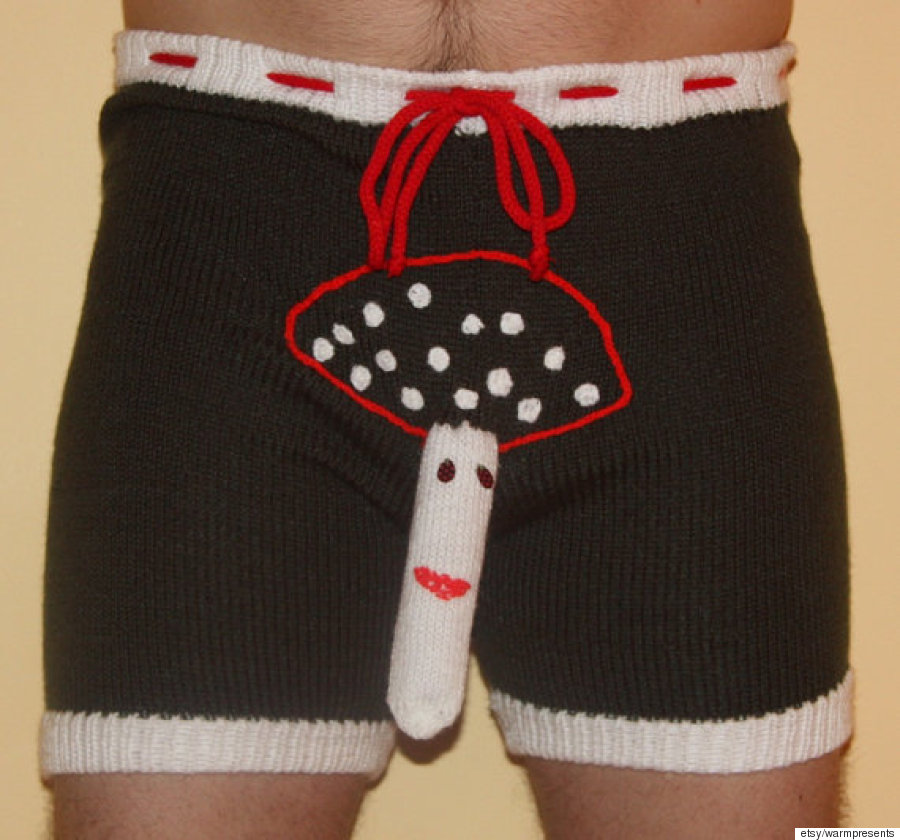 And in case you thought otherwise, they aren't entirely impractical. These "soft and warm and not at all itchy" trunks feature a trap door in the back with a "cute little tail."
Aww.
So in case you need an out-of-the-box gift to get for your man, you can purchase these for $57.46.
You're welcome. (Or not.)
Also on HuffPost
Underwear Ads For Men (PHOTOS)