Good news, "Baywatch" fans, it is confirmed that Pamela Anderson will make a cameo in the movie version of the popular TV series.
The news was revealed by none other than Dwayne "The Rock" Johnson via Instagram (because, you know, that's where we make announcements these days).
Posting a pic of himself and the 48-year-old Canadian actress to the social media sharing site, Johnson captioned the photo, "She introduced the world to 'CJ Parker' and became one of the most iconic characters of a generation - for the most successful TV show of all time. A pleasure to welcome (as gorgeous as ever) Pamela Anderson to our #BAYWATCH cast. We couldn't have made this movie without you. Welcome home. Thrilled you had a blast with us!"

Back in February, Anderson told ET Canada that she was approached for a role in the movie, and while she didn't turn it down "completely," she did turn down the initial offer.
"Baywatch was such a huge part of my life," she told ET Canada. "And really they're trying to do an homage. It's an honor to have them want me to be a part of it so bad."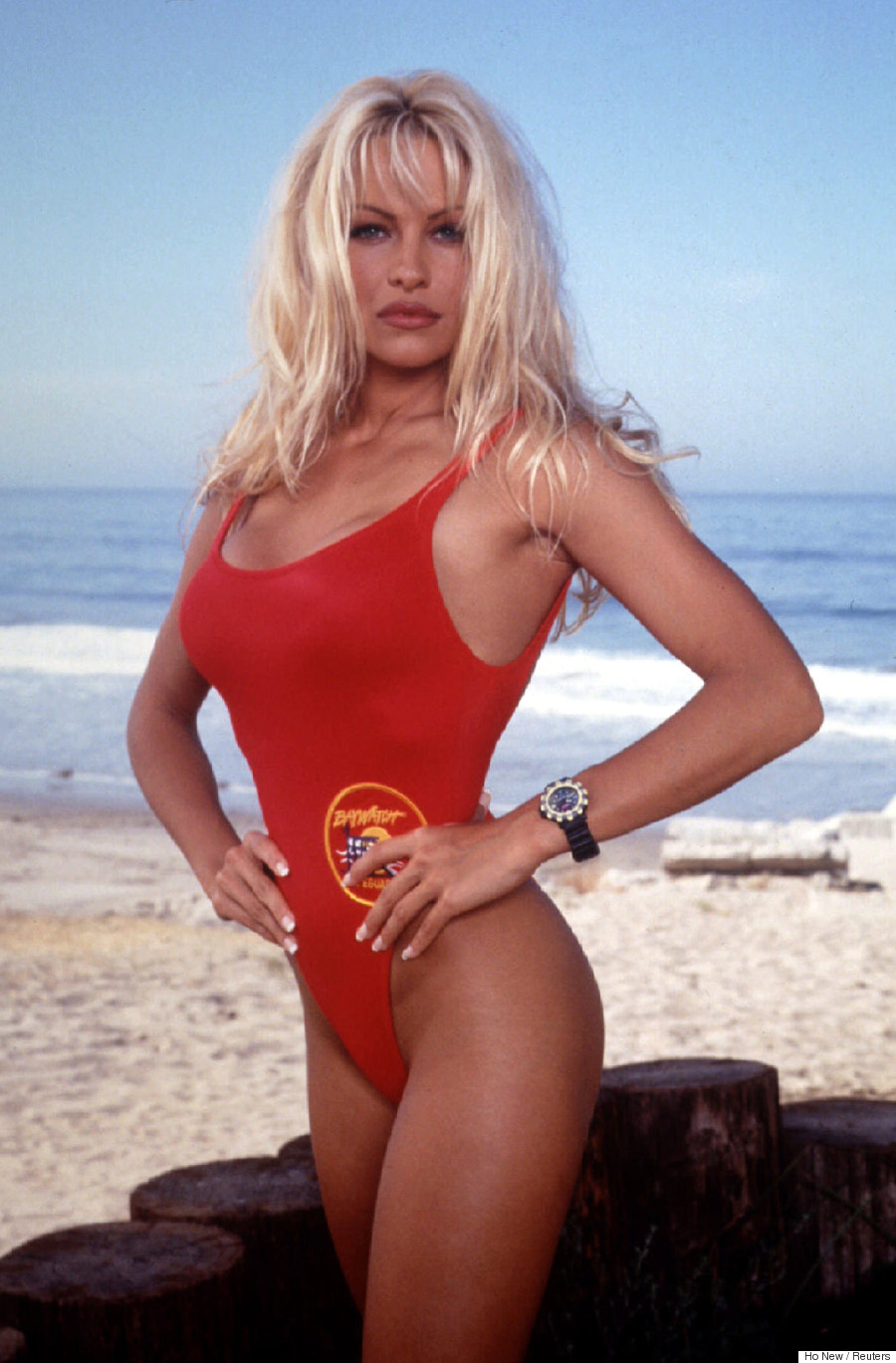 Pamela Anderson on a 1995 publicity photo for "Baywatch."
Also joining The Rock's "Baywatch" film is former "Baywatch" star David Hasselhoff. Johnson will star in the flick alongside Zac Efron, Alexandra Daddario, Priyanka Chopra, Kelly Rohrbach and Hannibal Buress.
The "Baywatch" movie will be released in 2017.
Follow Huffington Post Canada Style on Pinterest, Facebook and Twitter!
Also on HuffPost