Canada's oil and gas industry could see major job reductions this year. But not all is lost.
The sector stands to lose 16,530 jobs, according to optimistic estimates; but less optimistic projections see the industry shedding as many as 24,425 jobs in 2016, says a report by PetroLMI, a Calgary-based body that gathers labour market data on the petroleum sector.
Those declines would come on top of 28,145 jobs that were lost in 2015. Both years will have seen drops of 12 per cent if the most pessimistic estimates are born out.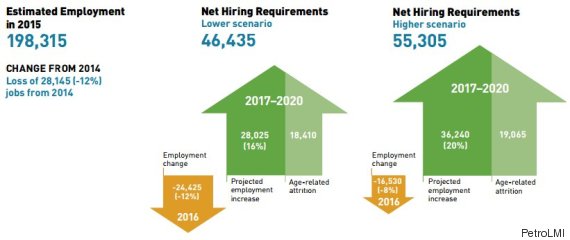 The losses will sting hardest in Alberta, the centre of Canada's oil and gas industry, where as many as 16,855 jobs could disappear this year.
Meanwhile, B.C. could lose up to 2,140 jobs, Saskatchewan could lose 2,095, and the rest of Canada could see 3,340 fewer people working in oil and gas in 2016.
All told, job losses could total anywhere between 44,700 and 52,600 since oil prices started dropping by the end of this year, according to The Financial Post.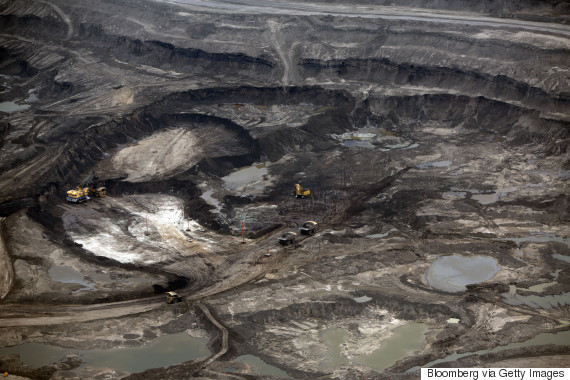 Heavy machinery operates at a Suncor Energy Inc. oil sands mining operation near Fort McMurray, Alberta, Canada, on Aug. 13, 2013. (Photo: Brent Lewin/Bloomberg via Getty Images)
But the report isn't all bad news.
PetroLMI estimates that the oil and gas industry could hire as many as 55,305 people between 2017 and 2020. Those jobs are projected to become available due to industrial activity and aging people leaving the industry.
Most of those positions are expected to be created in Alberta.
B.C., meanwhile, could lead all of Canada's energy-producing areas in employment in 2017 and 2018 if construction begins on a large LNG facility in the province by the end of 2020.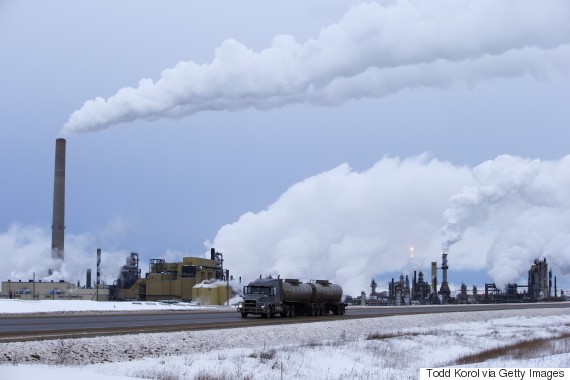 A tanker truck rolls past the Syncrude oil sands plant north in Fort McMurray, Alberta. (Photo: Todd Korol/Toronto Star via Getty Images)
The job losses come as the price of oil has plummeted from over US$100 to the US$40 per barrel range over the past two years.
Oilsands producers have adjusted to the decline by focusing on "operational efficiency and reliability," PetroLMI's report said.
Oilsands employment is projected to peak in 2018, but lower capital investment up to 2020 could mean "long-term impact on production and operations employment growth" after that year.
Also on HuffPost:
Alberta's Biggest Oil And Gas Companies