Is there no end to the money the world's rich are willing to sink into British Columbia's property market? If there is, it's not on the horizon yet, not if a newly listed waterfront estate on Vancouver Island is any sign.
This is no ordinary house — the award-winning property in Metchosin, half an hour south of Victoria, is heated by a river that runs right through the house.
Architect Marko Simcic won two awards for the home that features six bedrooms and eight bathrooms, along with tennis courts, a large pool, a guest house and an enclosed boathouse.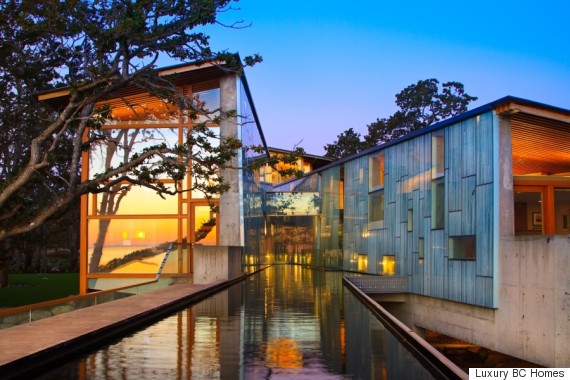 But perhaps more remarkable is what has happened to the price.
The 67-acre waterfront property last sold for $5 million in late 2012. It was listed last year by Engel & Völkers for just over $13 million. A year later, it's been relisted with a new agent and an asking price of $28.8 million.
"We had a very, very accurate appraisal done," realtor Morning Yu told The Huffington Post Canada. The appraisal pegged the property's value at $22 million.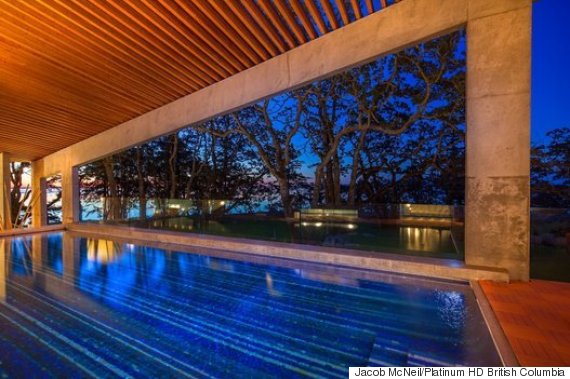 New, higher price or not, Yu says the property has seen "lots of interest" from prospective buyers.
And no surprise: Vancouver Island's real estate market has been red-hot over the past year, as the large house-price growth seen in Vancouver spreads to surrounding regions.
Home sales in Victoria soared by an incredible 52.7 per cent over the past year, the local real estate board says.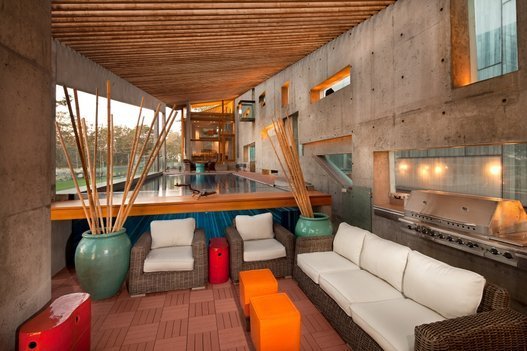 Meanwhile, fewer and fewer people are putting their homes on sale, with new listings in Victoria dropping by more than 30 per cent over the last year.
The same phenomenon has happened in Toronto and Vancouver: Massive increases in home sales, while new listings collapse, leading to a shortage of homes and signs of panic buying.
A recent report from realtor Re/Max may offer a clue as to why: House price growth has been so strong that homeowners have become afraid to leap into the competitive property market. And others are waiting to land a higher price for their property in the future.
Either way, if this trend continues, this unique house could be back on the market again — with an even higher price.
Check out more pics of this house:
Vancouver Island House For Sale