Puss filled pimples are pretty darn gross, but blackheads might actually be worse.
The dark coloured dots, which are found on your face, back, chest and arms, are actually a mixture of oils, proteins, bacteria and hair trapped beneath your skin's surface. Once exposed to oxygen, the concoction turns its signature dark colour, dermatologist and founder of Compass Dermatology Julia Carroll tells The Huffington Post Canada.
As tempted as you may be, Carroll insists you refrain from popping and pressing on your blackheads as it could lead to scarring. Instead, look for cleansers that contain salicylic acid and retinoid creams which can prevent and eliminate the spots.
You can even try this all-natural face mask which contains pore tightening lemon juice and moisturizing honey.
For more tips on getting rid of blackheads check out the slideshow below. And let us know, how do you banish blackheads?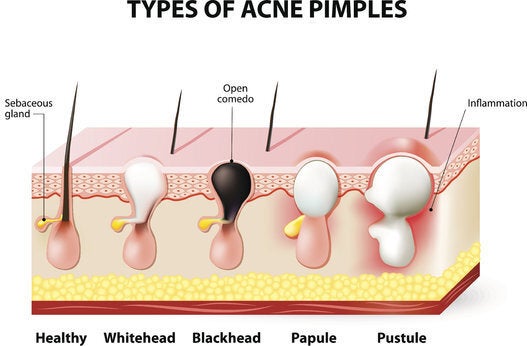 Everything You Need To Know About Blackheads