No sooner had new mom Chrissy Teigen gone out for dinner than a mob of self-anointed parenting police shamed her for even leaving her home.
The model, who gave birth to daughter Luna with singer John Legend on April 14, went for dinner on Saturday and opened her Instagram to find people shaming her for leaving her baby after a week.
For her part, Teigen didn't let the criticism bother her too much.
First she shot back at critics for their "passive aggressiveness."
Then she expressed shock that they had chosen to discuss "vagina smells."
She even engaged in some light trolling.
But at least she had a nice dinner.
This isn't the first time that Teigen and her baby have come under serious scrutiny on social media.
She then took to Twitter to help people understand how the IVF process works.
Being a mom is tough. Being a mom with people judging you is a LOT tougher.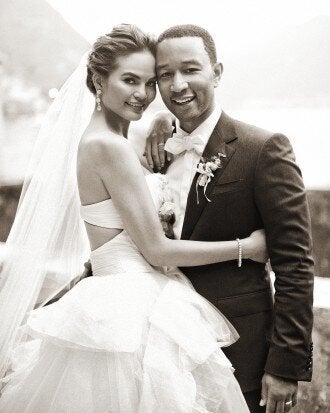 Chrissy Teigen and John Legend's Wedding