U.S. President Barack Obama's daughters, Malia and Sasha, have grown up in the limelight thanks to their father. But while the girls are only teens, they have had more influence on U.S. politics than we previously thought.
"I have to confess my children generally had an impact on me," he explained. "People I loved who were in monogamous same-sex relationships explained to me what I should have understood earlier, which is it was not simply about legal rights but about a sense of stigma, that if you're calling it something different it means that somehow it means less in the eyes of society."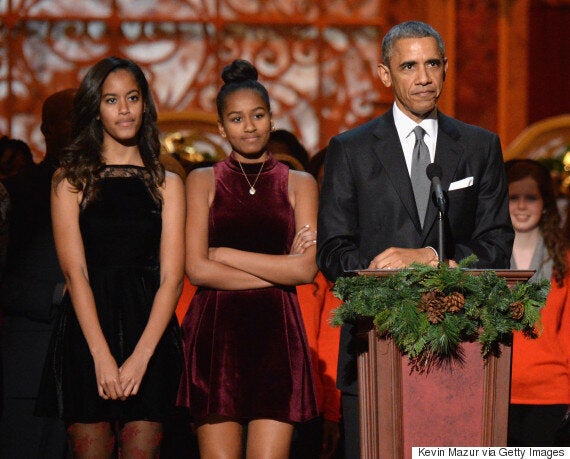 This isn't the first time Obama has revealed that it was his kids who influenced his stance on same-sex marriage. Back in 2012, POTUS eluded to this in an interview with ABC News when he explained how Malia and Sasha didn't understand why their friends' same-sex parents had different rights than everyone else.
Same-sex marriage became legal in the U.S. in June 2015. Following the Supreme Court's ruling, Obama called the decision a "victory for America." He also added that it "gives us hope that on many issues with which we grapple, real change is possible. A shift of hearts and minds is possible."
Malia and Sasha were just 10 and seven years old, respectively, when their father became the 44th President of the United States in 2009. Now all grown up, 17-year-old Malia is set to graduate from high school this year and attend college in the fall. As for 14-year-old Sasha, she will continue her high school studies in Washington even after her father finishes his presidency.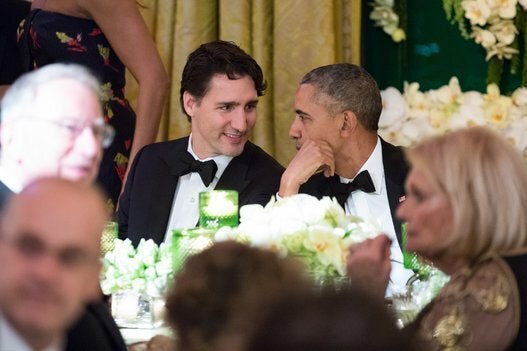 Trudeau's Historic Washington Visit