Whether you're staring at the wall or a TV, running at the same pace, on the same incline, in the same direction for 30 minutes or more is not just daunting, it's downright boring.
But your treadmill doesn't need to feel like a hamster wheel. In the video above by SELF magazine, Equinox trainer David Silk takes us through a 10-minute workout designed to shed 100 calories and tone your whole body.
From running sprints to fancy side steps and butt kicks, Silk demonstrates the proper technique to avoid injury while recommending speeds for both beginners and long-time athletes.
These moves will not only get you sweating, they'll actually get you excited about training on a treadmill.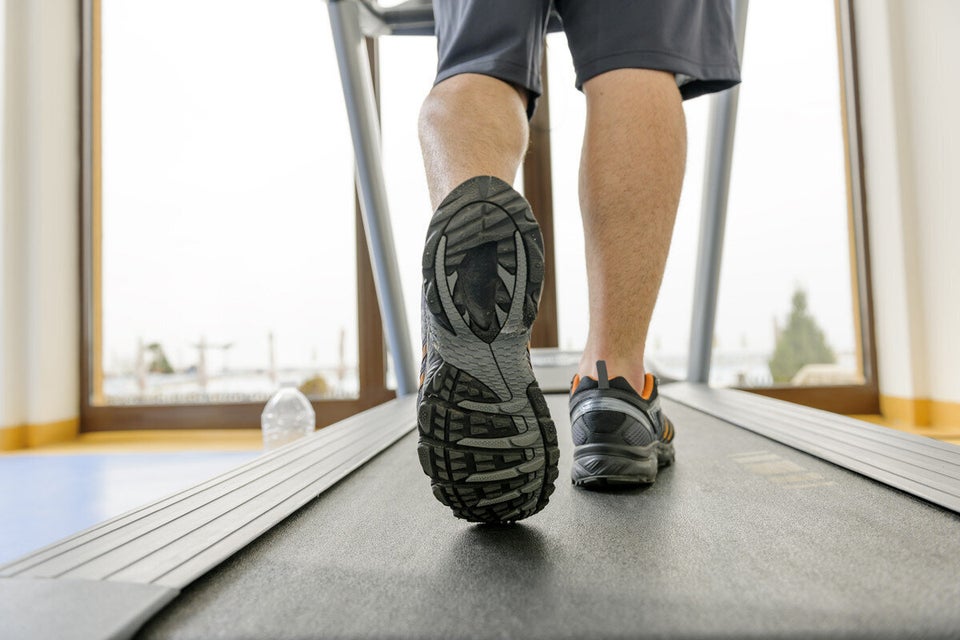 Treadmill Mistakes: 8 Habits To Avoid At The Gym