On Friday, the third grader sold drinks outside his Springfield home where he lives with his foster parents Donnie and Jimmy Davis. Donnie has known Jacobson since he was three months old.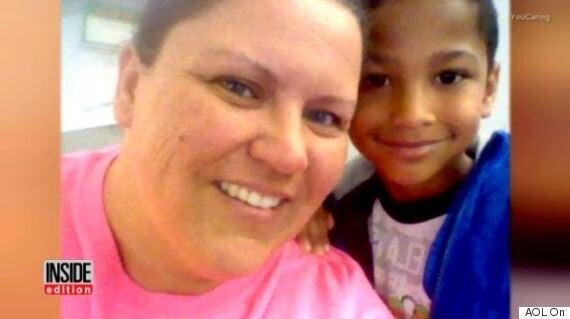 The foster mom was previously married to the boy's father, who had an affair with Jacobson's biological mother. At the age of five, Jacobson was abandoned by his mom and Donnie agreed to take him in.
Unfortunately, Donnie and her husband don't have the funds to cover the attorney fees for the adoption. As a result, the Davis' started a fundraising page on YouCaring with a goal of $5,000. However, ABC reports that the legal fees for adoption are closer to $10,000.
"The financial aspect on [adopting] has really been a stresser on me," the foster mom told KOLR.
On the crowdfunding site, Donnie revealed that she is "setting up fundraising yard sales, as well as trying to do odds and ends to make any extra money for the fees." The family also downgraded on certain services such as cell phone, internet and cable to save even more money.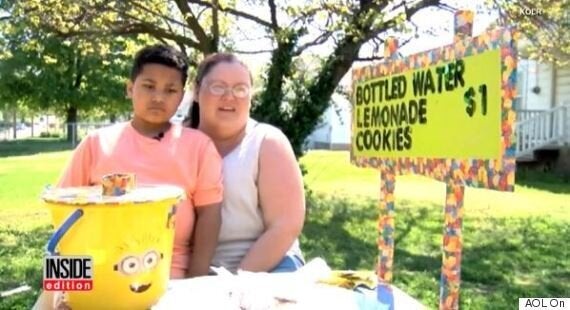 Jacobson also got in on the action and set up his lemonade stand last weekend. According to the Springfield News-Leader, it was a huge success and managed to raise about $7,100. Combined with the family's fundraising campaign, the Davis' have now raised more than $24,000, as of Tuesday, for Jacobson's adoption.
"There's not enough words to say 'thank you' to everyone who has shown support or given us donations," Donnie told the Springfield News-Leader. "Everyone has made this possible. We will make sure this child will forever be ours."
Following the fundraiser, Jacobson told the Springfield News-Leader: "I'm happy because I have a new mom who loves me."
How To Throw An Adoption Shower