Nail art can seem daunting — especially if you are a beginner. Thankfully, you can achieve professional looking designs easily using some common household items.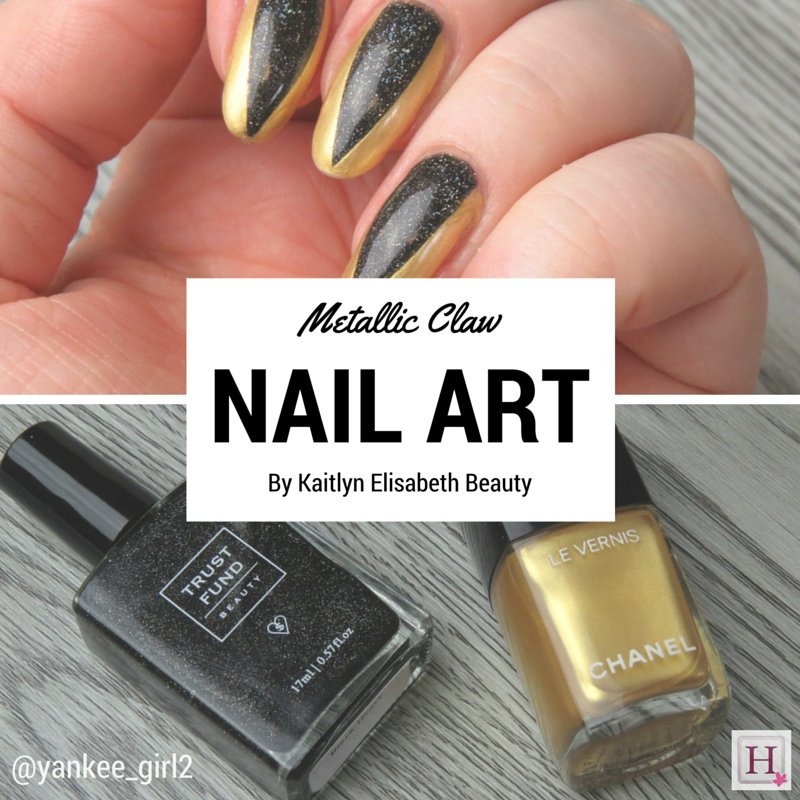 This metallic design features a gold polish and black polish with holographic glitter, creating a bold design that elongates the nail. The basic household item that you need for this design? Tape.
Tape allows you to create crisp lines without worrying about having a steady hand. This design would also be great with a negative space twist, monochromatic shades or in soft pastels.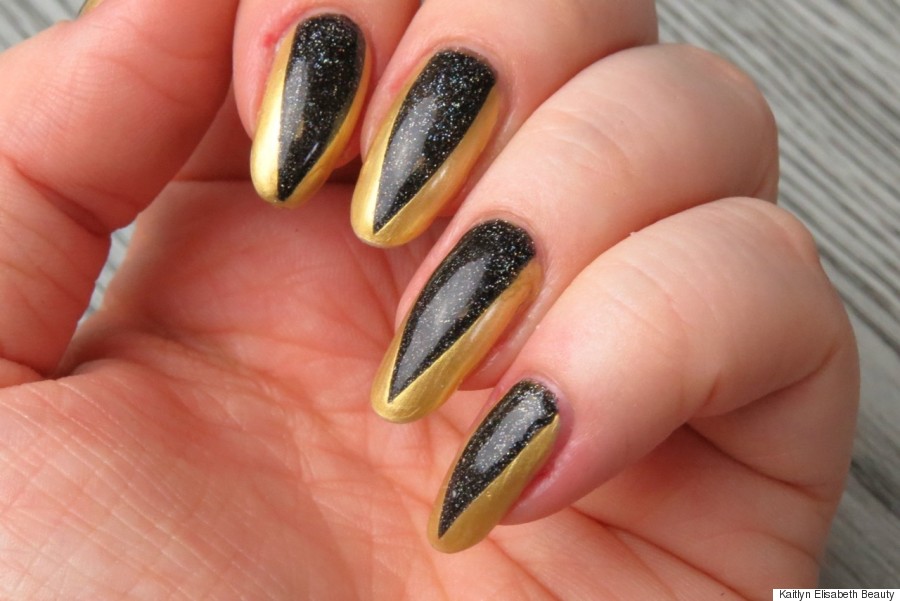 To start, apply two coats of the first metallic shade (the one surrounding the triangle design). Allow to dry for a couple of minutes, and then apply a quick-dry top coat.
Once the top coat has dried, take pieces of tape and apply to the nail to create the triangle design. After the tape is properly positioned, take the second metallic polish and paint within the triangle design. Do not allow this polish to dry. Remove the tape immediately after it has been applied.
Allow the entire design to dry for a few minutes, and then apply top coat.
Polishes Used: Trust Fund Beauty Black Heart and Chanel Chaine Or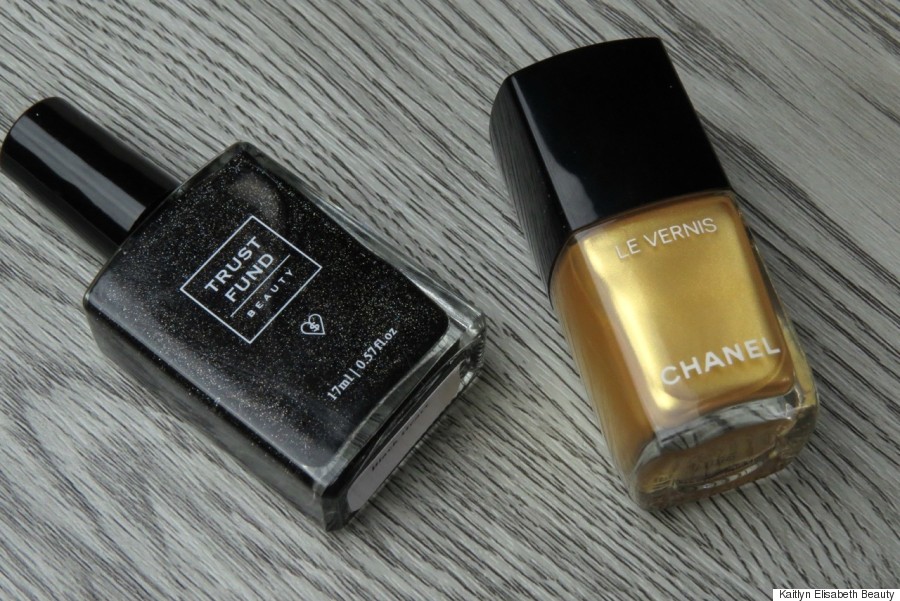 Kaitlyn Delano is a beauty blogger based in Toronto. You can find all of her Mani Monday designs and more on her blog, Kaitlyn Elisabeth Beauty. Check out her new YouTube channel as well.
Follow Huffington Post Canada Style on Pinterest, Facebook and Twitter!
Also on HuffPost