Twirl on them haters, Queen Bey!
Beyoncé's Formation world tour officially kicked off Wednesday night in Miami, and you bet the thousands of fans chanting her name wanted to snag a few pieces of her official tour merchandise. And one of their purchasing options? A "BOYCOTT BEYONCÉ" T-shirt.
Now you're probably thinking: why would Bey sell such a thing?
Well, it's basically to mess with the minds of her haters.
Well, sorry Javier Oritz. Fans didn't boycott the show. And Bey just sent a giant middle finger your way with her "Boycott Beyoncé" shirts.
And this is just another instance where Beyoncé has turned lemons into lemonade.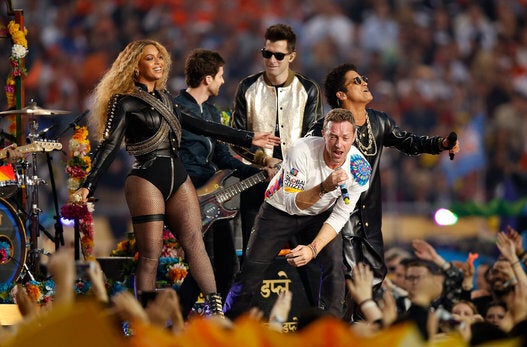 Super Bowl 50 Halftime Show: Beyonce, Bruno Mars, Coldplay