In a race between a snail and Canadian wage growth, you'd be smart to bet on the shelled one. You can at least count on it moving somewhere.
The survey shows that average weekly earnings across the country were $953.75 in February, up 0.3 per cent from January and up 0.4 per cent year over year.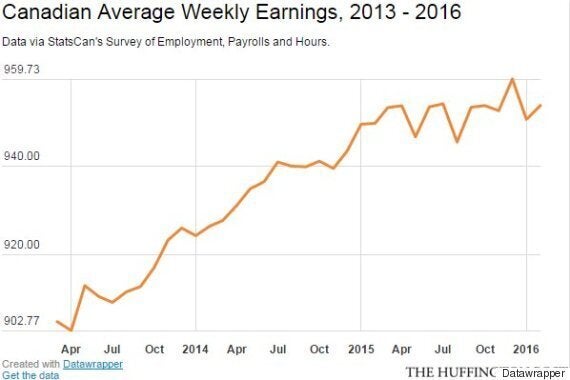 Earnings grew at the same time as average income increased in six out of 10 of Canada's biggest industrial sectors.
The leader in this group was administrative and support services, where wages grew by 2.2 per cent in the first two months of 2016 and by 4.4 per cent since last year. Earnings fell year-over-year in areas such as health care and social assistance (-0.9 per cent) and professional, scientific and technical services (-2.2 per cent).
At 8.8 per cent, year-over-year wages grew fastest in arts, entertainment and recreation, though they were also down 0.2 per cent from January — and overall wages were much lower in this sector than others.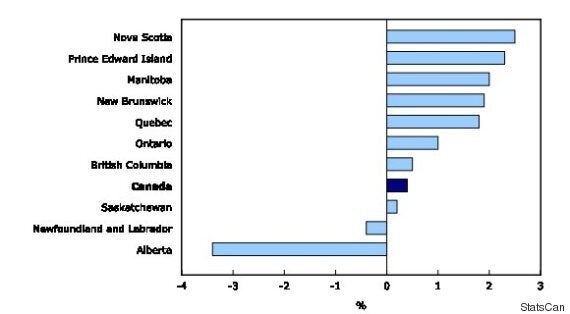 Weekly wages fell fastest in Alberta after dropping 3.4 per cent to $1,118 year over year. This was the latest in a series of declines that started in the summer of 2015, as oil prices started dropping.
The province's declines were felt most deeply in mining, quarrying and oil and gas extraction.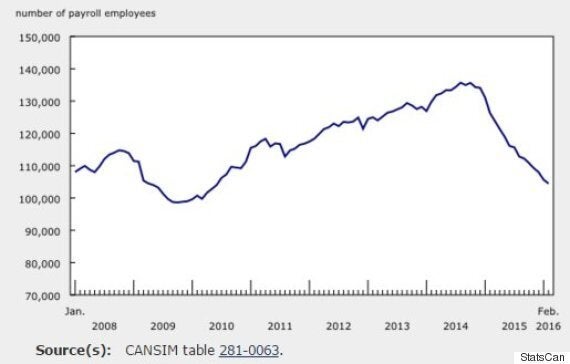 Newfoundland and Labrador was the only other province where StatsCan noticed a decline, at 0.4 per cent.
But other parts of Atlantic Canada fared better, with Nova Scotia wages climbing by 2.5 per cent, Prince Edward Island by 2.3 per cent and New Brunswick by 1.9 per cent.
The survey only took account of non-farm jobs.