The unnamed mother welcomed her son, Saw Jet Star, unexpectedly during a three-hour flight from Singapore to Yangon, Myanmar on April 22. Luckily, there were three doctors on board to help deliver the baby.
The baby boy was named Saw after Jetstar customer service manager Saw Ler Htu, and Jet after the airline. Coincidentally, the mother's family name is Star.
"The happy arrival of baby Jet Star was met with a round of applause from other passengers on the plane, so we're sure it's not a moment they'll ever forget either," a Jetstar spokesperson told news.com.au.
Following Jet Star's birth, the airline gave the boy's family $1,000 worth of baby supplies. They also offered the doctors flight vouchers for their assistance in delivering the child.
Most airlines have specific policies regarding pregnant passengers. However, Jetstar's policy allows expectant moms to fly up to 40 weeks pregnant on flights that are less than four hours. Those in their third trimester also require a doctor's note.
While naming your child after an airline might sound odd, this isn't the strangest moniker we've heard. In December 2015, a mom from South Delhi gave birth in an Uber car and named her baby after the transportation company. That's right – baby Uber!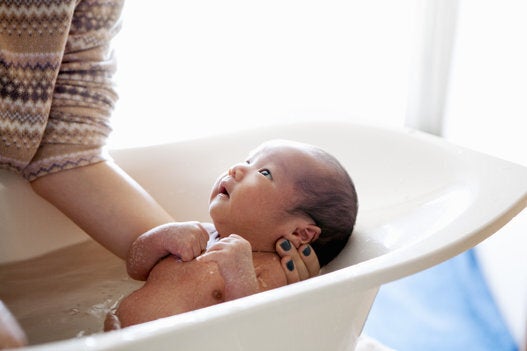 Weirdest U.S. Baby Names Of 2014