OTTAWA — The federal Liberals are being urged to make it easier for workers to refuse work that could be dangerous. The opposition NDP used today's annual national day of mourning for workers killed or injured on the job to call on the government to reverse labour rules passed under the previous Conservative government.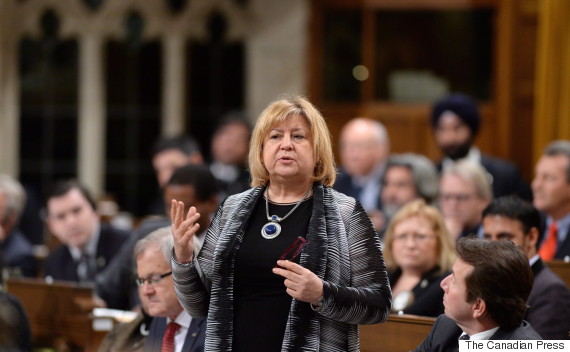 Minister of Employment, Workforce Development and Labour MaryAnn Mihychuk responds to a question during question period in the House of Commons on Parliament Hill in Ottawa on Friday, Feb. 5, 2016. (Photo: Sean Kilpatrick/CP)
Those rules changed the definition of dangerous work, which the NDP and critics contend make it more difficult for federal public service workers to refuse unsafe work. A government official who wasn't authorized to publicly discuss the government's plans said there are no immediate announcements planned on the issue. Most of the refusal-to-work investigations Employment and Social Development Canada conducts annually start in the public service or Crown corporations, with Canada Post leading the pack.
Harder for federal public service workers to refuse unsafe work: NDP
The Canada Labour Code allows federally regulated employees to refuse work as long as they have reasonable cause to believe that it presents a clear danger to them, unless their refusal puts another worker's life at risk or the danger is part of the job, such as correctional officers who work in prisons. The previous code allowed workers to refuse work even if an injury or illness wouldn't be immediately obvious, and also made reference to the risk of damage to the reproductive system. A December presentation to Labour Minister MaryAnn Mihychuk noted that before the change, 63 per cent of refusal-to-work investigations between April 2013 and October 2014 ended with officials finding "no danger" at all. The presentation said that number declined to 55 per cent between November 2014 and June 2015. Federal figures presented to Mihychuk in the presentation show an 11 per cent decline between 2009 and 2013 in the rate of disabling and fatal on-the-job incidents.