Runners come in all sizes, but 15 years ago, on a cold fall night, Louise Green just felt out of place, standing outside her running club.
The Vancouver woman's inner voice was telling her to go home.
"My ego feared the worst: I'd be the biggest, I'd be the slowest, I'd be left behind. I was terrified."
But she's got a message for anyone who's felt that way: embrace your inner athlete, no matter what size you are.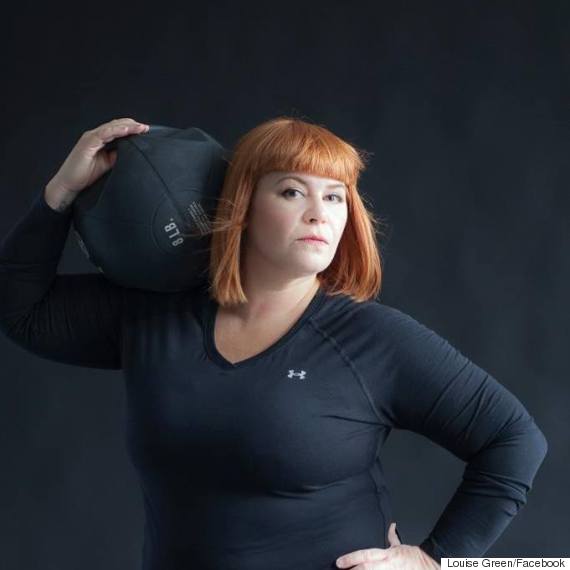 Fifteen years later, she is an author, speaker, trainer and plus-size athlete telling a TEDx audience how everything changed that night.
Green reveals how seeing the running club leader on that cold night — also a plus-size runner — was the very first time she'd seen a woman of size in a "position of fitness leadership."
"Until this point, I didn't know that bigger bodies could also be athletic bodies. It never occurred to me, because it had never been shown to me," she says in the talk, available on YouTube. (Watch her video above.)
The fear was gone. With the help of her new "rock star" trainer, Green said for the first time she was exercising not to lose weight, but "because it roused something that had been buried by years and years of rejecting my body."
She had found her inner athlete.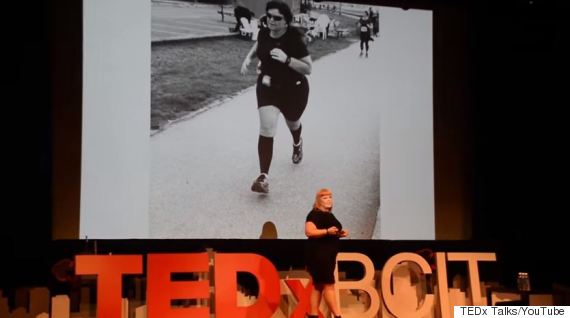 Louise Green on stage for her TEDx Talk in Vancouver. (TEDx Talks/YouTube)
Green, a body image advocate and blogger, argues that representation was the motivation she needed.
"When it comes to larger bodies, I believe we can drive change. Where the measurement of our hips are no longer a barrier to the athletic club, and some day, all bodies will be viewed as capable and welcome."
Green, who also runs marathons, says she wants young people to "grow up believing in themselves no matter their size."
"... everyone has the right to fitness, endorphins, sweat and victory."
With social media, "we have the power to change the message," she says, adding that magazines showing limited types of bodies are no longer needed.
"Whether you're joining the gym, a local dance class or starting a walking club in your neighbourhood, everyone has the right to fitness, endorphins, sweat and victory."
No kidding! Check out Green boxing it out with a client:
Green is working on a book called "Limitless."
Also On HuffPost:
Body Positivity: 16 Inspiring Women Leading The Movement