Mark Blinch / Reuters
TORONTO — Ontario will spend $20 million to build nearly 500 electric vehicle charging stations across the province in 2017. Transportation Minister Steven Del Duca says the government will work with 27 private and public sector partners to create a network of charging stations at over 250 different locations. Del Duca says they will be set up along highways, in cities, and at workplaces, condominiums and some public places. He hopes a network of charging stations will address the "range anxiety" some consumers have about the limits electric vehicles can travel compared with regular cars and trucks.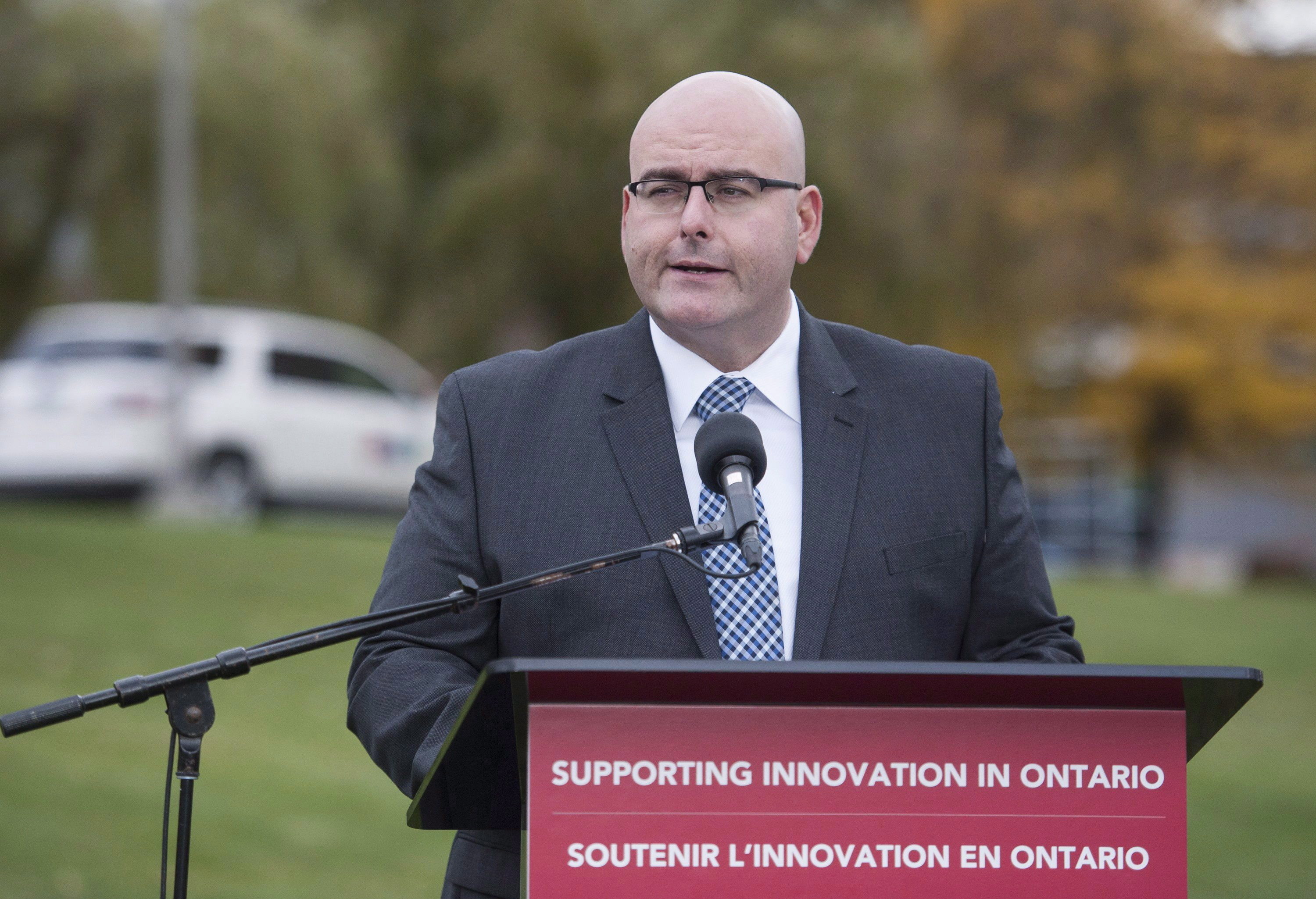 Steven Del Duca, Minister of Transportation, speaks about a new pilot that will allow the testing of automated vehicles in Ontario in Ontario at a press conference at the University of Waterloo in Waterloo, Ont., on Tuesday, Oct. 13, 2015. Del Duca has announced a plan to set up electric vehicle charging stations at more than 250 locations in Ontario. (Canadian Press photo)
Some locations will have only a Level 2 charger, which can fully charge a vehicle in four to six hours, others will have Level 3 — or Direct Current Fast Chargers — that can charge a vehicle to 80 per cent in 30 minutes, and some will have both. Ontario recently increased incentives for electric car buyers with rebates of up to $14,000, but the rebates are capped at $3,000 for vehicles priced between $75,000 and $150,000. Those priced over $150,000 are not eligible for rebates. There are an estimated 5,800 electric vehicles on Ontario roads.