It's every parent's (and person's) worst nightmare.
The scary experience was caught on camera — which the dad, Delbert Latham, originally taped to show his wife.
The video, which Latham posted on Facebook, shows himself and his son, Kayson, on the ride, called The Mouse Trap. The footage shows the pair riding up a hill, and as soon as the roller coaster begins to drop, Kayson is seen being thrown to the bottom of their cart.
The quick-thinking dad quickly pulls Kayson back up to his seat, and holds him for the rest of the ride, while re-assuring him that he's safe. "You're fine. I promise. I gotcha. There are no more big hills," Latham says to his son.
Check out the frightening video below:
Latham told KVII he informed the ride's operator about the incident, but wasn't happy with their response.
"What makes it worse is when I told the guy at the end of the ride he stated that he knew that had happened sometimes!!" he wrote in his Facebook post.
He also said the ride's operator continued to let people ride the rollercoaster but stopped them from sitting in the back seat.
The park made a statement regarding the incident, saying they "were extremely concerned to hear about the experience of Mr. Latham and his six-year-old son over the weekend."
"Wonderland immediately reached back out to Mr. Latham the evening it happened and promptly removed the back car from service and ensured all other seat belts were in proper working order. The Mouse Trap was back in full operation on Saturday," the statement said.
The park also added that safety inspections were conducted daily on the ride.
Thankfully, both Latham and Kayson are safe!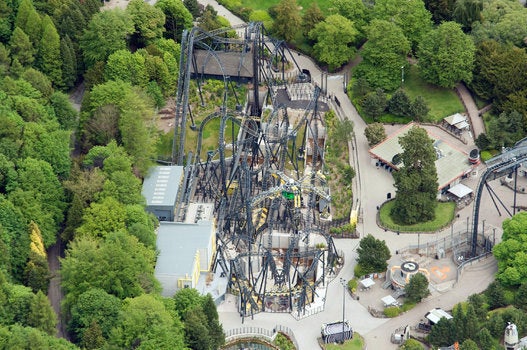 16 Four Hurt In Alton Towers Rollercoaster Crash