**NOTE: This recap contains spoilers for "Big Brother Canada" season 4.
As the season starts to wind down, the excitement explodes. Week nine of "Big Brother Canada" not only saw some adorable animals in the house, it also saw two alliances come to an end.
Thanks to Cassandra Shahinfar's father, the self-proclaimed 'Persian Princess' claimed the HOH room and nominated brothers Nick and Phillipe Paquette alongside British contestant Nikki Grahame for eviction.
But when the brothers won the Power Of Veto — by taking on a boat load of punishments, including getting a "Big Brother" hair cut — Shahinfar was forced to put up another big player. Furious that alpha male Jared Kessler wouldn't cut his luscious locks for a chance to win, she put him up in the brother's place.
And while it's no surprise that Kessler was evicted against the seemingly hopeless Grahame, what was shocking was watching his showmance (Kelsey Faith) vote to evict him.
But we didn't have long to mourn (or celebrate) Kessler's departure, because Thursday night was a double eviction. Immediately following Kessler's exit, the houseguests made their way to the backyard to compete for HOH.
Within minutes the brothers not only won the title, but also nominated both international houseguests, with their target locked on Tim Dormer.
Still, the Aussie survived the block after Shahinfar won the POV and used it on him, going against every one's wishes. Frustrated with her decision, Nick Paquette even suggested self-evicting in protest. Fortunately, for older brother Phillipe Paquette, Faith was able to convince the brothers to stay and nominate Joel Lefevre in Dormer's place.
Sadly for Grahame, the move resulted in her being unanimously voted out, on her birthday. Shocked by Dormer's betrayal, she exited the house without giving any hugs and only said, "Joel you are the winner and I will shout the loudest" as she exited the BBCAN Grand.
While there was no time for the new HOH to be crowned on Thursday night's episode, a quick peek at the live feeds suggested Faith was the new head of household, so we doubt Dormer and Shahinfar will be feeling safe next week.
Who will she nominate in week 10? Check back next week to find out!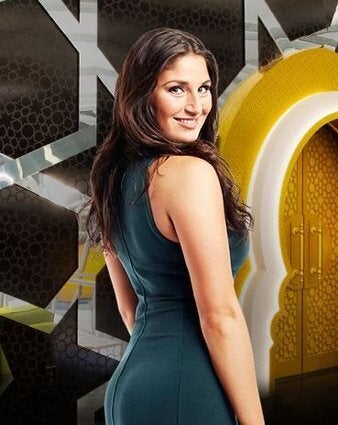 Big Brother Canada Season 4 Houseguests