OTTAWA — Bite-sized marijuana goodies such as candies and cookies pose "significant risks" to children who might accidentally swallow them, warns a draft federal discussion paper on pot legalization. It flags the public safety concern as one of the many obstacles Canada must negotiate on the path to regulating the drug, drawing on tragic lessons from Colorado. Justin Trudeau's Liberal government says legalizing marijuana will keep pot out of the hands of children and deny criminals the profits of shady, back-alley dealing. However, the December draft paper, obtained by The Canadian Press through the Access to Information Act, notes marijuana is available in many different forms — including some especially attractive to youngsters — in a number of the jurisdictions that have legalized regimes.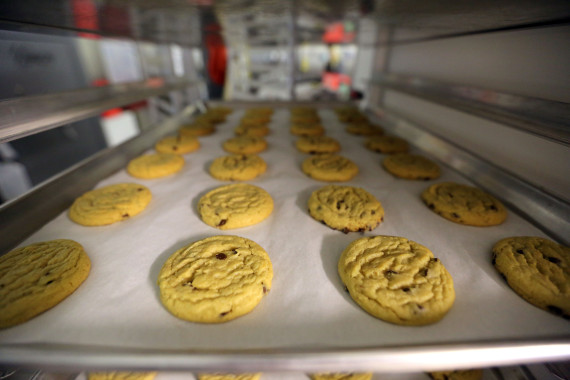 Freshly baked cannabis-infused cookies cool on a rack inside Sweet Grass Kitchen, a well-established gourmet marijuana edibles bakery which sells its confections to retail outlets in Denver. (Photo: AP)
The Liberals plan to introduce legislation next year to remove marijuana consumption and incidental possession from the Criminal Code, and create laws to more severely punish those who provide pot to minors, drive while under its influence or sell it outside the new framework. The government intends to soon set up a task force with input from experts in public health, substance abuse and policing to design a new system of strict marijuana sales and distribution. In the United States, Alaska, Colorado, Oregon, Washington and the District of Columbia permit recreational marijuana use by those 21 years or older. Some 45 per cent of Colorado's marijuana sales involve edible forms such as food, drink or pills, according to the U.S. Centers for Disease Control and Prevention.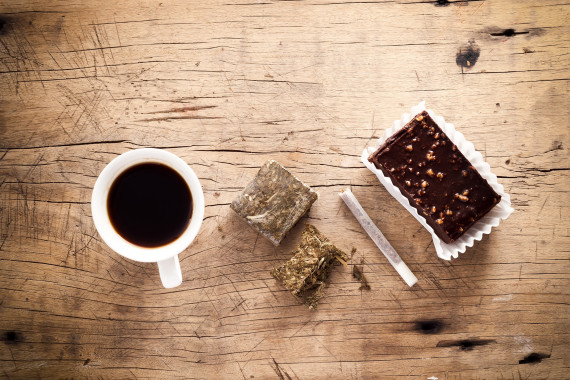 Marijuana edibles pose health risks to children if accidentally swallowed. (Photo: Gettystock)
Two years ago a 19-year-old in Colorado ate an entire cookie containing 65 mg of THC — the principal psychoactive element in cannabis — even though the shop clerk advised him to divide the treat into six servings. An inexperienced drug user, the boy didn't realize it takes time for a high to kick in when consuming pot in edible form, and he kept gobbling the cookie. That evening he jumped to his death from a fourth-floor balcony. Overall, Colorado saw an increase in the number of marijuana-related poisonings, particularly accidental ingestion by children, in the first year of its new regime, the draft Canadian discussion paper notes. "Marijuana edibles often contain significantly higher concentrations of THC, are attractive to children and youth, and present significant risks and harms to health."
Colorado ushered in new regulations last year limiting THC levels in edible items. In addition, Dan Pabon, a Democratic member of the state legislature, recently introduced a bill that would outlaw pot products shaped like animals, humans or fruit.
Justice Minister Jody Wilson-Raybould suggested it was too early to say what kinds of marijuana products might be sold. (Photo: CP)
"I have a three-year-old son who likes gummy bears," he told the Colorado Springs Gazette. Justice Minister Jody Wilson-Raybould, one of the federal ministers responsible for guiding marijuana legalization in Canada, suggested recently it was too early to say what kinds of products might be sold. The task force will make recommendations after considering "all different forms of marijuana," and the resulting regulatory framework will be "responsive to those issues," she added. In a recently published paper, the C.D. Howe Institute said it might be reasonable to only allow sales of dried marijuana and cannabis-infused oil at first — products already permitted for medical purposes, and for which government expertise exists. Sales of other pot-related goods, such as edibles, could be phased in later, the paper added. — With a file from Joan Bryden Follow @JimBronskill on Twitter
Also on HuffPost